SFC Update
201

3-

14 SFC Members

who

would like to access the SFC section for translations,
Please send a message to >>Admin<<
(

I

nclude : Full Name, SFC ID, SFC Username, Email)
Thank you!

201

2-

13 SFC Members

The DVD and Story Book translations are available on request, please contact Stina for info. Thanks!
------------------------------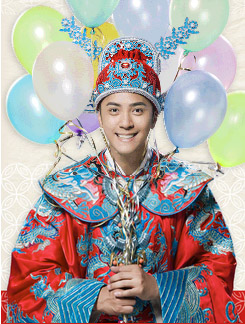 ------------------------------

------------------------------

1st Japanese Album
The SHOW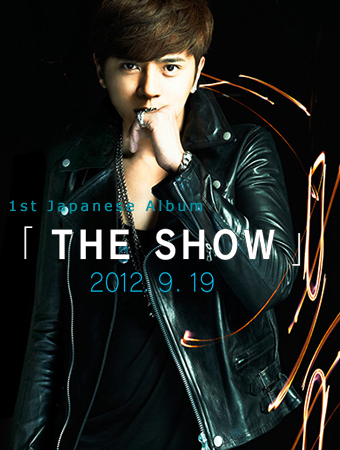 -------------------------------

Show Lo Likes Rainie Yang's Glutinous Rice Balls, Female Fans Scream
02/26/2008
[You must be registered and logged in to see this link.]
[caption: Show was touched by the fervor of his fans in Hong Kong, hopes to hold another concert at the Coliseum.]

[You must be registered and logged in to see this link.]
[caption: Rainie Yang's neon bubbles, Show Lo said looks like glutinous rice balls.]

[You must be registered and logged in to see this link.]
[caption: The petite Rainie Yang is easily held in Show's Lo's arms.]

[You must be registered and logged in to see this link.]
[caption: Getting hugged by her idol, Show, female fan excited to tears.]
Show "Xiao Zhu[Little Pig]" Lo's two nights of his "Show On Stage" Concert finally came to a perfect ending two night ago. He danced very closely with female artist, Rainie Yang, it was very sensual. And besides making all his fans scream, he was also moved to tears by his fans.
Making A Flip, Legs Squeeze Pig's Waist
Show invited a 19 year-year old female fan on stage to be his "temporary girlfriend." He held the fan's hand and sat in a blow-up, heart-shaped seat. He put his arm around her and sang to her face to face, and then asked the fan to give him a kiss, which made the girl so excited she started tear, and when she got off stage, she walked the wrong way. Then Rainie Yang came on stage, and did a move where she did a flip and then used her legs to grab hold of Show's waist, and Show then grabbed a hold of her and posed upright.
Rainie complimented Show calling him a "handsome boy," Show laughed and pointed at her saying that she had a sweet mouth, and then poked fun of the little colorful bubbles on her shirt and said they looked like glutinous rice balls.
Rainie then jokingly asked if he wanted to eat them. Show then continued the humor and got close to her chest and said if he needed to sprinkle some more flour, both of them comical.
Audience in Unison, Tears Fill His Eyes
When Show was singing "Wo Bu Hui Chang Ge [I Don't Know How To Sing] – A Song For You," he was so touched by how the audience sang fervently in unison with him that he knelt down on the floor while he choked up in tears, unable to finish singing. He expressed that he was very pleased with these outdoor concerts in Hong Kong this time, and hopes that next time it will be at the Hong Kong Coliseum to hold 20 concerts.
Show said that in the opening of his first concert, when he ascended from above, he had twisted his foot when he stepped down in the wrong place, but he bore the pain and continued on. His left foot was swollen, so he visited a doctor and had some medicine applied on it. During the second concert, he still performed well without the audience noticing.
With regards to the news that had said that he was lip syncing in one of his songs in the first concert? Show smile and said, I'm happy, it means that I sang well.
He said that you can hear him breathing, so you know it's live singing.
Before, he had been criticized for not knowing how to sing, but he's practiced and hopes it gets better and better.
There's a polyp growing in his throat, and is using Chinese herbal medicines to treat it, because they're afraid that surgery won't be good for his body. When asked about his recent blog entry, saying Chun Wu was his girlfriend, he said he was just kidding, they're all just friends.
In speaking of rumored girlfriend, Jolin Tsai, had been tied into the "racy" photos scandal, he said that there's no proof, so no one should be making guesses, it's bad for the girl and it's also unfair, very innocent.
Source: MingPao
Translated by o_ost1nao_o
【2008/02/26 香港明報】小豬愛楊丞琳湯圓 功搞喊女Fans
文章日期:2008年2月26日
小豬被香港歌迷的熱情感動,希望下次在紅館再開演唱會。
楊丞琳衫上的熒光立體波波被小豬取笑似湯圓。
嬌小的楊丞琳輕易被小豬抱入懷。
被偶像小豬攬實,女歌迷激動落淚。
【明報專訊】
羅志祥(小豬)兩場《一支獨Show演唱會》前晚在西九龍中天地圓滿結束,他先後與女歌迷及嘉賓楊丞琳有親密身體接觸,相當好艷福,小豬更搞喊女歌迷之餘,自己亦被歌迷感動眼泛淚光。
施展倒豎蔥 隻腳夾豬腰
小豬邀一名19歲女歌迷上台做其「臨時女朋友」,他拖覑女歌迷的手坐上心形苐,之後又邊唱邊攬腰、面貼面情深款款,還叫對方獻吻,軲得女歌迷激動落淚,落台時又一度行錯路。之後楊丞琳出場,施展一招倒豎蔥將雙腳夾覑小豬腰部,小豬順勢將她抱起擺甫士。
楊丞琳賣口乖讚小豬非常靚仔,小豬笑指她把口好甜,又取笑她胸前的熒光波波圖案像湯圓。
楊丞琳笑問他是否要食?小豬於是搞笑作狀靠倚胸前,還說要不要沾點麵粉,互相搞笑。
全場大合唱 哽咽泛淚光
最後小豬唱出《我不會唱歌》時,被全場歌迷陪伴大合唱的熱情感動,一度在地上哽咽眼泛淚光唱不到。他表示對今次香港戶外演唱會很滿意,希望下次在紅館舉行20場個唱。
小豬在首場演唱會開場從天而降時,因落下時位置錯誤扭傷腳,但他仍忍覑痛堅持下去,左腳腫起來要看骨醫及貼藥膏,第2場亦如常演出,觀眾未有察覺。
對於傳他首場唱快歌時有咪嘴情?他笑說好開心,代表他唱得好。
他指現場唱歌時有喘氣聲,一聽便知是唱現場。
過往他曾被批評不懂唱歌,經過練習希望愈來愈進步。
他聲帶生瘜肉,暫時以中藥保養,始終開刀怕傷身。問到他日前在blog形容吳尊是女友?
他說是開玩笑,大家是好朋友。
說到傳聞他的緋聞女友蔡依林都被捲入藝人裸照風波,他力撐未經證實的事不要亂猜測,對女孩子不好及不公平,非常無辜。
新聞來源:
[You must be registered and logged in to see this link.]

---
Permissions in this forum:
You
cannot
reply to topics in this forum