SFC Update
201

3-

14 SFC Members

who

would like to access the SFC section for translations,
Please send a message to >>Admin<<
(

I

nclude : Full Name, SFC ID, SFC Username, Email)
Thank you!

201

2-

13 SFC Members

The DVD and Story Book translations are available on request, please contact Stina for info. Thanks!
------------------------------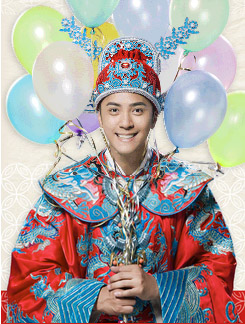 ------------------------------

------------------------------

1st Japanese Album
The SHOW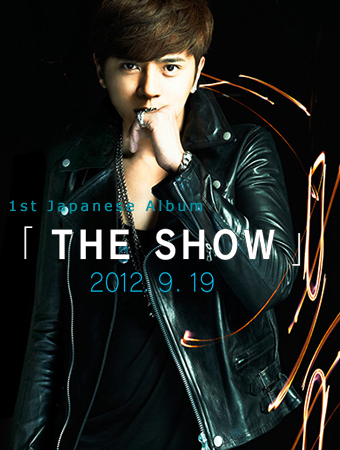 -------------------------------

Show Lo and S.H.E become super fans at Aaron Kwok's concert
Original title translations as by Sarah - "Show Luo and S.H.E become super fans at Aaron Kwok's concertk"
12/15/2008
[You must be registered and logged in to see this link.]
Earlier, Aaron Kwok held 2 concerts in Taipei and his performance onstage was absolutely exuberant. Many Taiwanese artists attended, among them was Show
Lo
, who is famous for his Aaron imitations. After the concert, Show especially went backstage to visit, and also shared a hug.
Aaron's 2 concerts in the Taipei Arena have successfully come to an end. Besides the arrival of Jay Chou, which created a big stir, many other popular artists attended including Jolin Tsai, Rainie Yang, Blackie, Lin Zhi Ling, Janine Chang, Faith Yang, Mavis Fan and Wu Zun etc all became honoured guests. Good friend Idy Chan especially flew from Hong Kong to Taiwan to offer her support.
Aaron's charm onstage was unstoppable, many popular artists became little fans, and would constantly stand up to yell and cheer for him. S.H.E's Ella and Hebe completely disregarded their idol status, and during the handshake period, they rushed to the front with fans and when Aaron came, Ella excitedly grabbed his leg and wouldn't leg go. She exclaimed: "Aaron really is super hot! His dancing almost made me faint!"
Other than this, Show
Lo
, who is famous for his Aaron imitations attended both concerts, and afterwards, he specially went backstage to visit his idol. He expressed: "When thinking of having the chance to take a photo together with my super-idol, I really feel quite shy."When they met, they even exchanged hugs, and Show praised his concert to be very successful, and Aaron told Show to work hard and jia you!
Afterwards, Aaron invited everyone to go and eat spicy hot pot together, and he made a toast to all the workers and dancers. He revealed that he is about to head to Guang Zhou to rehearse.
source: sina
translated by: Sarah @
[You must be registered and logged in to see this link.]
AH! that pic is super cuteeeeee!!!!! he's so down to earth, i love him. he really looks like an excited fan in that, hahah <3
ella's so cute too XD grabbing his leg muhahah..where's selina?!

i want xiao zhu to share the stage with aaron kwok and andy lau one day =D

p.s. is it just me, or when you're typing a comment, it's really hard to see what you're writing cuz of the white background and light teal letters! O_O

littlecutekitty

Fan Family Member





Number of posts

: 324


Age

: 29


Location

: Canada



They look very cute. hahaha he becomes a fan that is very crazy about his idol same as us crazy about him.

To.littlecutekitty : I don't have the problem that you have. My background is green. It is easy to read. Maybe there is sth wrong with your program that to use.
yeah me too...i like their picture...it seems that SHOW is really an avid fan of Aaron Kwok..hehehe...Congrats to Aaron for his successful concert.

littlecutekitty,
yeah. it's fine with the comment box. maybe your computer doesn't support the colour type? lol. the background is green
Show is so adorable when he takes pictures with celebs, especially this one! :] lol I was a big fan of Aaron Kwok when I was little (influenced by my cousin). LoL, and yeah, a little part of me see a bit of Aaron Kwok in Show! :]
the pic makes me feel like seeing father and son ;p
Aaron looks older than before and just like "father" hugging his son..

archie1804

Super Fan





Number of posts

: 238


Age

: 34


Location

: Jakarta, ID




---
Permissions in this forum:
You
cannot
reply to topics in this forum