SFC Update
201

3-

14 SFC Members

who

would like to access the SFC section for translations,
Please send a message to >>Admin<<
(

I

nclude : Full Name, SFC ID, SFC Username, Email)
Thank you!

201

2-

13 SFC Members

The DVD and Story Book translations are available on request, please contact Stina for info. Thanks!
------------------------------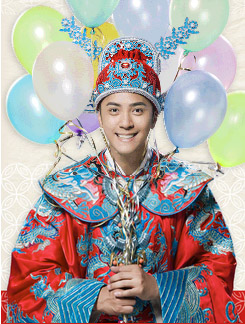 ------------------------------

------------------------------

1st Japanese Album
The SHOW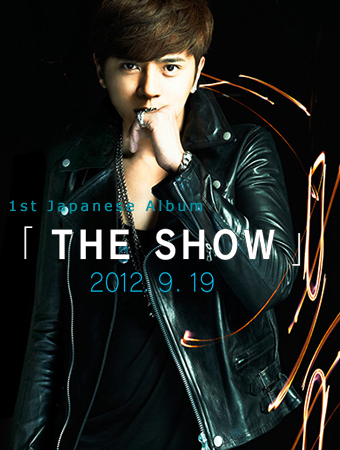 -------------------------------

Xiao Zhu Wants to Be Main Lead Except Horror Movies
Show Luo (Xiao Zhu) on the 24th held his concert even though with a sprained left ankle, managed to hold back the pain while dancing hottly to the music, taking turns showing his deep feelings, handsomeness and humourous the 3 different styles, with the ever changing appearances it captured all fans, with two encores until they were finally able to end the concert. At the celebration dinner he disclosed, even though with the pain of the foot, seeing the energetic fans at the bottom of the stage I'd rather hold back the pain and sing.
Xiao Zhu's earnings is increasing, he's the spokeperson for the new years Pepsi, and has been looked by many directors to film movies; he says he's filmed "Expect a Miracle 蘋果咬一口" and "Detective 2 1/2 神探兩個半", as of now I would really like to try filming a romance film or action film, but of course we'll need to have the right script and character. He is willing to play a deeply loving male character, but is afraid of horror films, once the speak of "ghosts", he touches his chest: "I'll be afraid! Especially portraying those that are able to see ghosts, it's really scary."
Source: Yam - China Times
Translated by Cmiley
credit: AF
I just saw this new over at AF..but i have no idea that he has filmed movies before

...any idea guys??

Killer_smile

Super Fan





Number of posts

: 205



heh thanks for posting that

i was studying today.. so i didn't have time to translate articles for you guys.. sorry about that..
but yeah about his acting in movies.. he's done it before.. as written in the article.. Expect a Miracle and Detective 2 1/2

i've seen them both.. and have them both. he plays a minor roles in both, but i think his role is bigger in Expect a Miracle relative to the one in Detective 2 1/2

and they're like different characters too..
in expect a miracle, he was a landlord, kinda introverted...
and in detective 2 1/2 his role was just a student.. like a bad student.. together with Ou Di. :}
__________________________________________
[You must be registered and logged in to see this image.]
mmhh the role of "bad" I think is the best for xiao zhu X°°D

---
Permissions in this forum:
You
cannot
reply to topics in this forum