SFC Update
201

3-

14 SFC Members

who

would like to access the SFC section for translations,
Please send a message to >>Admin<<
(

I

nclude : Full Name, SFC ID, SFC Username, Email)
Thank you!

201

2-

13 SFC Members

The DVD and Story Book translations are available on request, please contact Stina for info. Thanks!
------------------------------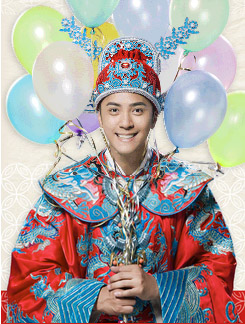 ------------------------------

------------------------------

1st Japanese Album
The SHOW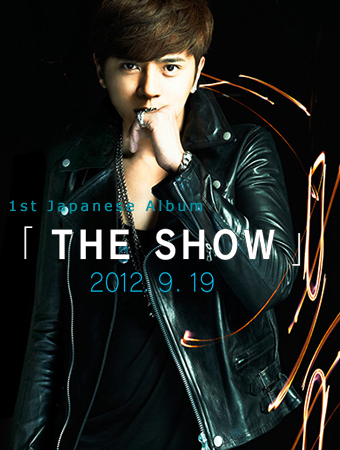 -------------------------------

Massage Magic, Show Lo's "Male Dog Hips" in Bliss
[You must be registered and logged in to see this link.]
02/25/2008
Show Lo's "Racy Photos" exposed? In the middle of the night, he invited a female into his room who felt him up and down, but it was to give him a massage, helping his relieve fatigue, sores, and aches. When he stepped onto the stage in Hong Kong, even when his foot was injured, it had little affect on his dance skills, thrusting his "male dog hips," invoking screaming from the audience.
Show "Xiao Zhu [Little Pig]" had just recently developed the habit of getting massaged. This time in Hong Kong, after the first day of rehearsing, he had appointed a massage therapist into his hotel room. From the look on his face, we can tell that it must've been a "blissful massage." Show is very respectful and professional, he has no preference of female or male massage therapists, but his assistant, A Xiong [A Song], has to accompany him
"Bed Photos" seem to be a sensitive topic nowadays, and coincidently, husband-wife Nicholas Tse and Cecilia Cheugn, and Twins had sent floral gifts to the concert. Show said, Twins was his guest at his concert in Shanghai, Cecilia Cheung he'd interviewed before, and has chats with Nicholas Tse, "But I don't have their phone numbers," which shows that their relationships are very ordinary. He said, "There were friends that sent me the pictures, we have to care for these people, they must be very hurt. So I didn't look at them."
On his premiering night, he had sprained his foot during the opening, numb from the pain, but when he was singing "Jing Wu Men [Dance Gate]" and "Yi Zhi Du Xiu [Outstanding] - Show Time," he still executed a hip thrust movement, very energetic "male dog hips," which made the fans in the audience scream. He was very pleased and said, "My hip work has always been not bad." He will be staying in Hong Kong today to film a beverage commercial.
Source: UDN
Translated by o_ost1nao_o
Spoiler:

【2008/02/25 聯合報】按摩發功 小豬狗公腰銷魂

【聯合報╱特派記者袁世珮/香港報導】 2008.02.25 03:06 am

羅志祥「不雅床照」曝光?夜半招女進房間對他上下其手,其實是替他按摩,消疲勞、解痠痛,等他站上香港演唱會的舞台後,即使腳拐傷都無損舞功,抖動「狗公腰」時,更引起全場歌迷尖叫。

小豬最近才養成按摩習慣,這次來港,首日彩排後,就請了按摩師傅到飯店,從他在床上的表情,就知道這必然是一次「銷魂馬殺雞」。小豬尊重專業,按摩不挑男或女師傅,但一定有助理阿松在旁陪伴。

「床照」太敏感,剛巧謝霆鋒、張柏芝夫婦及Twins,都送花到演唱會。小豬說,Twins是他上海演唱會嘉賓,張柏芝曾在節目訪問過,和謝霆鋒則是很有話聊,「但我都沒有他們的電話」,顯示交情普通。他說:「有朋友要傳照片給我看,但將心比心,他們一定很難過,所以我不看。」

小豬首日一開場就扭傷左腳,痛到麻木,但他在唱「精武門」與「一支獨秀」時,都有前後迅速擺動腰部的動作,活力十足的「狗公腰」,令台下歌迷尖叫,他則得意地說:「我的腰功,本來就不錯。」他今天將留港拍飲料廣告。

[You must be registered and logged in to see this link.]
Thanks Stina for all his news...GOD u got his latest news so fast....do anyone else know..who else send the gift to the concert?? I think not the only 3 that mentioned above rite??.

Killer_smile

Super Fan





Number of posts

: 205



wao...O.O
Thanks a lot for this news!!!!
He was very pleased and said, "My hip work has always been not bad."

LOL he just had to say that right. hahaha.

---
Permissions in this forum:
You
cannot
reply to topics in this forum