SFC Update
201

3-

14 SFC Members

who

would like to access the SFC section for translations,
Please send a message to >>Admin<<
(

I

nclude : Full Name, SFC ID, SFC Username, Email)
Thank you!

201

2-

13 SFC Members

The DVD and Story Book translations are available on request, please contact Stina for info. Thanks!
------------------------------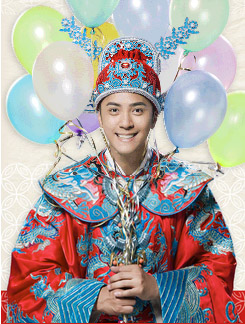 ------------------------------

------------------------------

1st Japanese Album
The SHOW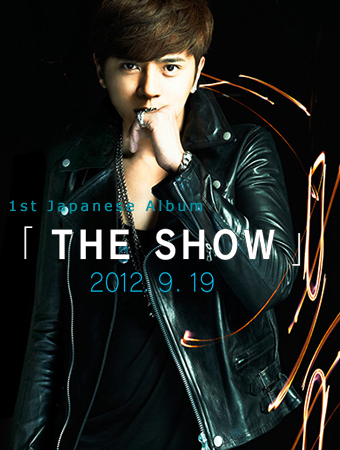 -------------------------------

Show Lo's Hong Kong Premiere Concert, Injures Foot
02/25/2008
[You must be registered and logged in to see this link.]
[**The night before the last, Show Lo had sprained his foot, upon returning to the hotel, hurried to put ice
on it.]
Show "Xiao Zhu[Little Pig]" Lo's 2 concerts in Hong Kong were packed, attracting over 20,000 fans. But on his first night, before even getting to sing, he had already sprained his foot. He clenched his teeth and continued to perform, not stopping until he had returned to the hotel to put some ice on it.
'Male Dog Hips' Become Signature
Twins, Cecilia Cheung and Nicholas Tse had sent floral gifts. He expressed that he had seen Edison Chen's racy photos, "But we're all entertainers, so we have to be wary for each other, so I didn't continue to look at them."
The night before last night, when he ascended from above suspended from wires, his left foot had accidentally stepped down onto the edge of step causing it to twist. He was afraid that after acupressure it would become even more swollen, so he only put ice on it to ease the pain. Even though he was injured, while he was singing "Yi Zhi Du Xiu [Outstanding] - Show Time" and "Jing Wu Men [Dance Gate]," he still did his fast "Male doggy-style hip thrust," he very proudly said that "this has become my signature move."
His self-established clothing line "STAGE" will be expanding into Singapore and Hong Kong in the next month. There are also plans of entering Japan, but he insisted on not releasing information about the business turnover, but just said, "I'm just glad that business is doing well."
Source: Apple Daily
Translated by o_ost1nao_o
Spoiler:


【2008/02/25 蘋果日報】小豬香港開唱 失足負傷

小豬前晚演唱會開場就扭到腳,回到飯店才緊急冰敷。

【吳禮強╱香港報導】
羅志祥(小豬)香港演唱會連續2場爆滿,吸引超過2萬名粉絲,但他首日開場歌都還沒唱,就已扭傷左腳,忍痛演出,回飯店才趕緊冰敷。

公狗腰成招牌
Twins及張柏芝、謝霆鋒都送他花籃,他坦言看過流傳的陳冠希淫照,「但同為藝人,將心比心,所以沒有多看下去」。

前晚他出場從懸吊台空降到地面時,左腳不慎踩在階梯區間扭傷,他怕被推拿後會更腫,只敢冰敷止痛。雖然帶傷,但他唱《一支獨秀》和《精舞門》時,都出現下體快速抽動的「公狗腰性愛舞姿」,他自豪說:「這已經成為我的招牌動作。」

他的自創品牌「Stage」下月起將從台北拓展到新加坡和香港,更有進軍日本的計劃,但他堅持不願透露營業額,只說:「業績開心就好。」
i wish he will even expand it through out America...hehehe little too much...but its good to think far a head rite guys??....ohhh his foot agian...poor piggie!!

Killer_smile

Super Fan





Number of posts

: 205



wow. he's rlly expanding it to singapore?!
i hope the price will not be as ex as those online stores (:
poor piggie foot..

I hope he will get better ^^
is he really going to bring the STAGE brand to singapore?!
omg, hurry please! ((x

xSHILIN

Fan





Number of posts

: 112


Age

: 26


Location

: singapore(:




---
Permissions in this forum:
You
cannot
reply to topics in this forum