SFC Update
201

3-

14 SFC Members

who

would like to access the SFC section for translations,
Please send a message to >>Admin<<
(

I

nclude : Full Name, SFC ID, SFC Username, Email)
Thank you!

201

2-

13 SFC Members

The DVD and Story Book translations are available on request, please contact Stina for info. Thanks!
------------------------------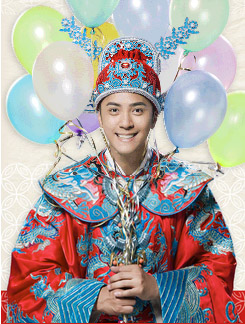 ------------------------------

------------------------------

1st Japanese Album
The SHOW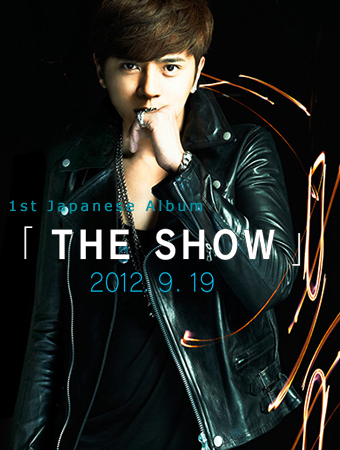 -------------------------------

Show Lo Dances, Sings Fervently, Shows Also Gentle Side
02/25/2008
[You must be registered and logged in to see this link.]
[*Show asked the audience to put on their white gloves and dance with him]
The night before the last, Show Lo "Xiao Zhu[Little Pig]" began his 2 "Show On Stage" concerts. Even thought it was pouring that night, but the fans were still very supportive and enthusiastic, clad in raincoats, from start to finish.
With his dance skills renowned, he danced and sang. There was a section where he especially planned for 4 portly girls to dance with him, with body touching choreography, which made the fans scream.
Of course after a string of upbeat, dance songs, he introduced his guests Lollipop out. The six of them rose from the stage and expressed that they'd like to be able to hold a concert in Hong Kong as well.
Climactic White Glove Dance
Show Lo also presented his gentle side, as he was playing a piano suspended in mid air, having the fans intoxicated and in awe by the scene.
During the encore, Show asked everyone in the audience to wear the provided white gloves and to dance with him. He then laughed and preached, "You guys have to dance these moves, or else you guys will have bad luck, a full year of bad luck."
The fan laughed, and immediately stood up to dance with him
Afterwards, a gigantic "Show" Balloon rose from the stage, and all of his dancers came on stage to thank the audience.
The concert ended at 10:05, but the fans didn't want to leave and kept screaming, "Encore!" until the venue announced many times that the concert had ended. The fans finally left reluctantly.
Source: Takung News
Translated by o_ost1nao_o
Spoiler:

【2008/02/25 大公網】 小豬勁歌熱舞大展柔情

圖:小豬叫觀眾戴上白手套與他一起跳舞

  羅志祥前晚舉行一連兩場「一枝獨Show演唱會」,當晚雖然下著大雨,但歌迷依然熱烈支持,穿著雨衣一直由頭支持到尾。

  向來舞藝出眾的他,當晚連場勁歌熱舞,其中一環節更特別安排四名身材肥胖的女舞蹈員伴舞,不時與小豬有貼身舞步,令全場歌迷嘩然。

  當小豬一輪勁歌後,介紹表演嘉賓棒棒堂出場,他們六人在台下慢慢升上來,他們表示很渴望在香港開演唱會。

白手套共舞掀高潮

  小豬又施展柔情一面,被吊上半空獨彈鋼琴,歌迷看得如癡如醉。

  「安歌」部分,小豬要求在場歌迷戴上大會派發的白手套,與他一齊跳舞,並笑道:「你們要跟著我的動作跳,不然你們會行衰運,衰足一年。」

  歌迷被逗得哈哈大笑,並且立即站起來跟他一起玩。

  之後台上又升起以小豬為造型的大型吹氣公仔,所有舞蹈員都上台與小豬繞台答謝觀眾。

  演唱會到十時五分結束,但歌迷仍然不肯離去不斷高叫「安歌」,至大會多次廣播演唱會已結束,歌迷才依依不捨地離場。

新聞來源 :

[You must be registered and logged in to see this link.]
wao.. I really understood that all the fans was screaming even if SHOW concert was finished.. X°°D
hahha no one want to leave of course...even i want to keep reading the news..LOL... Congratulation so SHOW a bit success in Hong Kong concert,,,

Killer_smile

Super Fan





Number of posts

: 205




---
Permissions in this forum:
You
cannot
reply to topics in this forum