SFC Update
201

3-

14 SFC Members

who

would like to access the SFC section for translations,
Please send a message to >>Admin<<
(

I

nclude : Full Name, SFC ID, SFC Username, Email)
Thank you!

201

2-

13 SFC Members

The DVD and Story Book translations are available on request, please contact Stina for info. Thanks!
------------------------------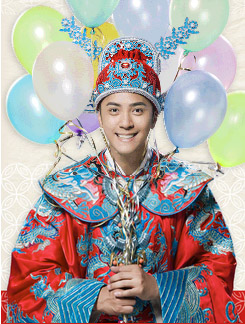 ------------------------------

------------------------------

1st Japanese Album
The SHOW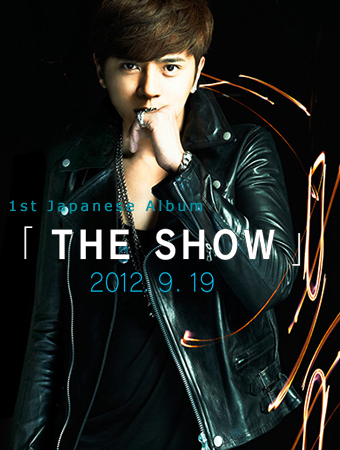 -------------------------------

Show Lo's Sizzling Dancing with Rainie Yang, Fans Extremely Enthusiastic
02/25/2008
[You must be registered and logged in to see this link.]
--Show Lo and Rainie Yang entangled in sizzling dance, very sensual, Hong Kong's concert ends successfully.
Show "Xiao Zhu[Little Pig] Lo" relied on perseverance to hold his concert. The night before the last, on opening night, he had accidentally twisted his foot, but he bore the pain and kept going until he was finished singing to finally apply ice to it. Yesterday at the second concert, Show was once again "a lively dragon," besides dancing fervently, imitating Michael Jackson, and dancing the "Invincible Paperclip" dance with guest Rainie Yang, he also made the audience feel a rush of excitement.
Sprains Foot at Premiere Concert, Endures Pain and Continues to Sing
In hopes for a smooth running concert, Show very sincerely prayed before the concert for wellbeing. Because it was an outdoors concert, there were lots of things he was worried about, even his blog had an entry titled "Give Me Look Luck!" to convey his feelings.
When Show first entered the entertainment business, everyone said he looked like Hong Kong's pop king "Cheng Cheng" Aaron Kwok. This time at his "Show On Stage" concert, he had especially chosen to sing Aaron's song, "Kuang Ye Zhi Cheng [ Wild City]," and said, "I want to make a tribute to my idol!"
Besides the fact that his vocal chords aren't in great condition, Show sprained his foot once again during performance. After the first performance ended, they appointed a massage therapist to help, to relax his muscles.
Last night, when Show sang "Zhen Ming Tian Zi [Destined Guy]," he had especially invited Rainie Yang to do a duet, the sensuous interaction between the two had the fans screaming. Rainie Yang also sang her signature song "Ai Mei [Ambiguous]." Show then sang "Hu Die Xiu [Butterfly Sleeves/Show] – Ipodustrophy" and danced with a gang of portly girls, acting cute with them, making the fans in the stage roaring with laughter.
Source: Liberty Times (Taiwan)
Translated by o_ost1nao_o
Spoiler:

【2008/02/25 自由時報】小豬熱舞情挑楊丞琳 港迷上火

記者陳慧玲/台北—香港連線報導

■羅志祥和楊丞琳糾纏熱舞,性感加分,香港演唱會成功落幕。 (EMI提供)

「小豬」羅志祥靠毅力開唱,前晚香港首場演出中意外扭傷腳,但他強忍痛楚,撐到唱完才冰敷。昨晚第2場演唱會小豬又是「1尾活龍」,除了大跳熱舞,學麥可傑克森撫摸下體,和嘉賓楊丞琳的性感糾纏「無敵迴紋針舞」,也讓香港歌迷看得血脈賁張。

首場扭傷腳忍痛賣唱

為了祈求演唱順利,小豬演唱前總是非常虔誠的拜拜求平安,因為是在戶外開唱,他憂心的事情很多,連部落格都以「給我好運吧!」為題抒發心情。

小豬剛出道時大家都說他像香港天王「城城」郭富城,這次在「一支獨秀」演唱會上,他就特別選唱城城的歌曲「狂野之城」,並說:「我要向我的偶像致敬!」

除了聲帶受傷,小豬演出又扭傷腳,首場演出結束只好請按摩師幫忙,讓他肌肉放鬆。

小豬昨晚演唱「真命天子」時,特別邀請楊丞琳合唱,兩人性感互動看得歌迷頻頻尖叫,楊丞琳也獻唱讓她運勢大開的代表歌曲「曖昧」;演唱新歌「蝴蝶袖」時,小豬和一群胖妞跳舞耍可愛,逗得台下歌迷哈哈笑。

[You must be registered and logged in to see this link.]
Even when he twists his foot...still prefer to sing not to give up....
hahha a lot of surprises huh>>.instead of singing Zhen Ming Tian Zi with Jolin...he sang with Rainie...LoL.



Killer_smile

Super Fan





Number of posts

: 205





Similar topics
---
Permissions in this forum:
You
cannot
reply to topics in this forum