SFC Update
201

3-

14 SFC Members

who

would like to access the SFC section for translations,
Please send a message to >>Admin<<
(

I

nclude : Full Name, SFC ID, SFC Username, Email)
Thank you!

201

2-

13 SFC Members

The DVD and Story Book translations are available on request, please contact Stina for info. Thanks!
------------------------------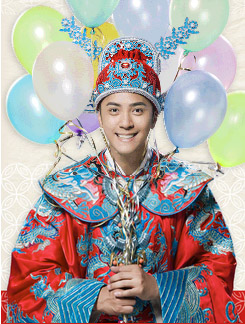 ------------------------------

------------------------------

1st Japanese Album
The SHOW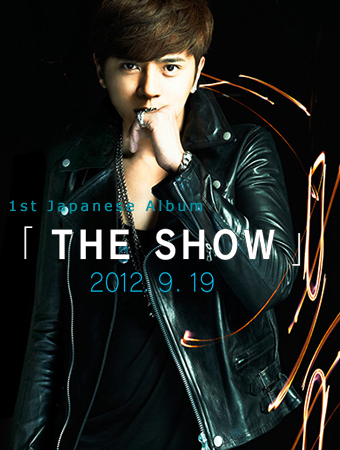 -------------------------------

Show Lo's Good Personality, Receives Floral Gifts from Nicholas/Cecelia and Twins
02/24/2008
[You must be registered and logged in to see this link.]
[caption: Last night Show Lo had his concert in Hong Kong, opening with a white military outfit, and imitated Michael Jackson's moonwalk, which attracted tens of thousands of fans to watch in the rain.]
[You must be registered and logged in to see this link.]
[caption: Moonwalk]
[You must be registered and logged in to see this link.]
[caption: Idol boy band, Lollipop [Bang Bang Tang], Show Lo's concert guests on the first night, did the basketball dance with Show.]
Show "Xiao Zhu [Little Pig]" Lo held his first ticketed concert in Hong Kong, besides earning tens of thousands of fans coming to support him even in the rain, Cecilia Cheung, who was recently caught up in Edison Chen's racy photo scandal, and her husband, Nicholas Tse had sent flowers together to Show. Also another victim, Gillian Chung, also sent flowers from Twins, again to prove Show's good personality within the entertainment circle!
25 Seconds of Fireworks Burns $1.2 Million
Being in the business for many years, Show finally took the stage in Hong Kong. Last night at West Kowloon's Pop TV Arena, he held his "SHOW ON STAGE" Concert. He was very confident in his performance, even though his mother did not attend, but she had called last night to cheer on her son.
Hong Kong's concert focuses in on stage effefcts, his his opening act, Show was dressed in a white, rhinestone decked military outfit and ascended from above. He stood a top on a stage about 3 story high stage and entered as a conductor, with the wave of his hand, fireworks were lit, and in a short display of 25 seconds, it burned about $300 thousand HKD (about $1.275 million TWD), which made the entire audience surprised and excited!
Junior Company Mates Lollipop [Bang Bang Tang] as Guests
Show used "Guo Wang You Xi [King's Game]" as an opener, and continued in a string of performances. He also performed Michael Jackson's signature piece, "Billie Jean" and danced his "moonwalk." Show was also suspended in mid-air, playing the piano showing his romantic side, while singing "Zi Wo Cui Mian [Self Hypnosis]."
Last night was opening night and Show invited Taiwan's idol boy band, Lollipop [Bang Bang Tang], who also has immense popularity in Hong Kong, as guests. The two battled in a basketball dance which invoked streams of screaming from the audience of fans.
Because the polyp in Show's throat has yet to be removed, to protect his throat, he carries a huge bag of medicines and treatments were he goes. The day before yesterday, when he arrived in Hong Kong, he had especially kept quiet, and when answer questions he'd use hand gestures or shake/nod his head. When there were 12 security guards that surrounded him to open up walkways, many spectators at the airport were staring.
Tonight, for Show's second concert, the guest is Rainie Yang.
Source: Liberty Times
Translated by o_ost1nao_o
Spoiler:

【2008/02/24 自由時報】小豬好人緣 鋒芝Twins聯名送花

小豬好人緣 鋒芝Twins聯名送花

■小豬昨晚在香港開唱,以白色戰士服開場,還模仿麥可傑克森的月球漫步舞,吸引上萬名歌迷冒雨觀賞。

(EMI、香港明報提供)

月球漫步

■偶像團體棒棒堂擔任小豬香港個唱的首場嘉賓,與小豬尬籃球舞。

(EMI提供)

記者陳慧玲/台北—香港連線報導

「小豬」羅志祥昨晚首度在香港舉行售票演唱會,除了有上萬名歌迷冒雨支持,就連近期身陷陳冠希淫照風波影響的張柏芝,也和老公謝霆鋒聯名送花籃;

另外心情大受影響的阿嬌,也以Twins之名送花,再度印證小豬的好人緣!

25秒火花燒120萬

出道多年,小豬終於踏上香港的演唱舞台,昨晚在西九龍中天地舉行「一支獨秀」演唱會,對自己的表演很有信心,媽媽雖然不克前往香港,但昨天已打電話幫兒子加油。

香港演唱會重視噱頭,小豬開場以一身純白色水晶戰士造型從天而降,站在3層樓高的4爪太空站上,以總指揮之姿現身,一舉手立刻出現火花爆炸場面,短短的25秒,瞬間燒掉30萬港幣(約120萬7500元台幣),讓全場歌迷驚呼不已!

公司還特別花50萬港幣(約201萬台幣)幫小豬製作4套全新秀服,設計師純手工縫製亮片,讓他在台上更加星光閃閃。

師弟棒棒堂當嘉賓

小豬以「國王遊戲」開場,帶來一連串勁歌熱舞,還演唱麥可傑克森的招牌曲「Billie Jean」,並挑戰麥可的月球漫步舞,還在懸吊高空的鏡面鋼琴旁大展浪漫,自彈自唱「自我催眠」。

昨晚首演,小豬邀請在香港具有超人氣的台灣偶像團體棒棒堂擔任嘉賓,師兄弟互尬籃球舞,引起全場歌迷尖叫連連。

由於小豬聲帶長瘜肉問題尚未解決,為了護嗓,他隨身帶著大量藥袋子和補品,前天抵港時,還特別噤語,面對任何問題都以手勢和搖頭、點頭代答,看到12名保全幫他開道,讓機場許多民眾都為之側目。

今晚小豬的第2場演出,嘉賓是楊丞琳。

新聞來源:

[You must be registered and logged in to see this link.]

chinesegiirl93

Staff Security





Number of posts

: 738




---
Permissions in this forum:
You
cannot
reply to topics in this forum