SFC Update
201

3-

14 SFC Members

who

would like to access the SFC section for translations,
Please send a message to >>Admin<<
(

I

nclude : Full Name, SFC ID, SFC Username, Email)
Thank you!

201

2-

13 SFC Members

The DVD and Story Book translations are available on request, please contact Stina for info. Thanks!
------------------------------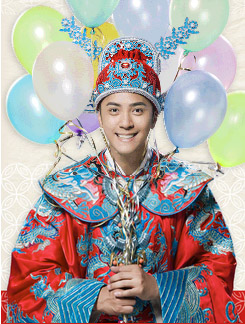 ------------------------------

------------------------------

1st Japanese Album
The SHOW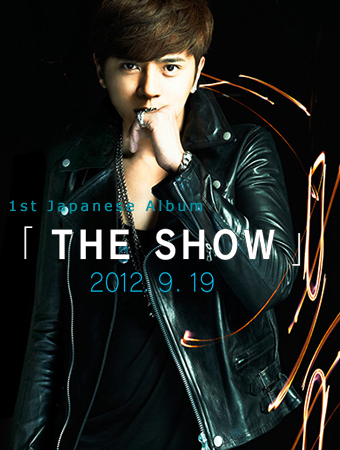 -------------------------------

Show Lo Held Concert in the Rain, Female Fan Earns Kiss and Gets Woozy
02/24/2008
[You must be registered and logged in to see this link.]
-The weather wasn't great, but it didn't affect Show's concert quality!
With 2 consecutive concerts, Show "Xiao Zhu [Little Pig]" Lo's "Show On Stage Concert" was held last night at West Kowloon's Pop TV Arena, but the weather wasn't cooperating last night. It was constantly pouring rain, having many fans arriving worried that Show's first Hong Kong concert was going to bt canceled at the last minute, but good thing the concert carried on as announced. When the highlighted Show emerged on stage, the fans were screaming, and very naturally stood up and sang along. Show didn't let his audience down, giving his fans in Hong Kong a show of song and dance. He sang while it was raining and, even regardless of how dangerous, stood and sang a top a hoist that rose. The atmosphere was very intense and exciting.
Show also merged his favorite singer's into 4 parts and strung them together as a medley, including, Michael Jackson, Alex To, Aaron Kwok, and his own song, then at the end he included his signature chair dance. Then with the computer they drew a fan out from the audience to go onstage, it was a 16 year old girl who went on stage, who Show put his arm around and serenaded to. After he was done singing, he asked the fan to give him a kiss on the cheek, which made the girl want to faint, which made the fans in the audience scream constantly, an upsurge of excitement
Source: HK Wen Wei News
Translated by o_ost1nao_o
Spoiler:

【2008/02/24 香港文匯報】小豬冒雨露天演唱 女歌迷獲吻「暈晒大浪」

 ■天不作美,但小豬演唱並無偷工減料。本報記者黃國強 攝

【本報訊】(記者 黃國強、黃碧華、黃佩麗)一連兩場羅志祥(小豬)「一支獨Show演唱會」昨晚在西九龍中天地舉行,不過昨晚天公不作美,不時下著大 雨,令不少Fans入場前都擔心小豬首個在香港個唱會否臨時取消,幸好演唱會如期舉行,當前蔭Highlight的小豬甫出場,即惹來Fans連聲尖叫, 更主動站起來跟著唱歌,小豬亦不負眾望,為香港Fans帶來連場勁歌熱舞,更在大雨下落力獻唱,甚至不怕危險地站在台前的伸縮臂上唱歌,現場氣氛可說十分 熱烈。

 小豬又把自己最欣賞的歌手分成四個階段,組成串燒歌,分別演唱米高積遜、杜德偉、郭富城和他自己的歌,最後更以招牌椅子舞作結。又用電腦抽出一個 Fans上台,該名16歲的女Fans在台上給小豬搭著膊頭唱歌,唱完之後小豬更主動要求Fans親他的面,頓時令女Fans「暈晒大浪」,更令台下的 Fans連聲尖叫,情緒高漲。

[You must be registered and logged in to see this link.]
Last edited by o_ost1nao_o on Sat Feb 23, 2008 8:42 pm; edited 1 time in total
godd a kiss on his cheek...iam fainting....lol still typing.*_*....wow a concert under the rain.!!..i wonder do they check out the weather before???

Killer_smile

Super Fan





Number of posts

: 205



how awesome for that fan. she's so lucky. most of the outdoor concerts usually say rain or shine on the ticket because they don't have the funds or the time to reschedule and because they can't control the weather.

Lyzzrenee

Fan





Number of posts

: 123


Age

: 37


Location

: Shanghai



Wa~ The fan is so BiG LuCky !! Wish it was ME!! But did she kiss SHOW??!

chinesegiirl93

Staff Security





Number of posts

: 738



YES SHE DID. i think. hahaha. lucky girl.

---
Permissions in this forum:
You
cannot
reply to topics in this forum