SFC Update
201

3-

14 SFC Members

who

would like to access the SFC section for translations,
Please send a message to >>Admin<<
(

I

nclude : Full Name, SFC ID, SFC Username, Email)
Thank you!

201

2-

13 SFC Members

The DVD and Story Book translations are available on request, please contact Stina for info. Thanks!
------------------------------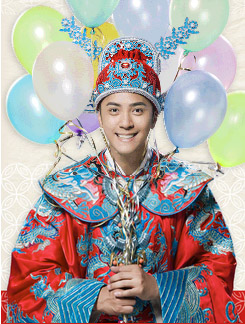 ------------------------------

------------------------------

1st Japanese Album
The SHOW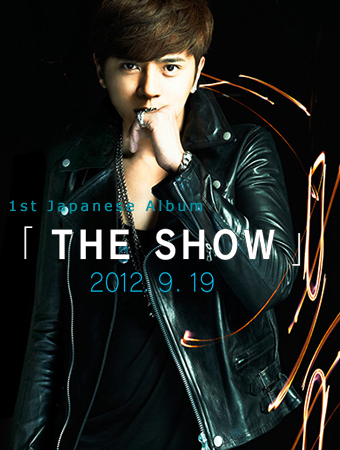 -------------------------------

*Do Not Repost/Reuse without Prior Permission*
Show Lo Battles Jolin Tsai - Rides Motorcycle for $4.5 Million
08/21/2008
[You must be registered and logged in to see this image.]
Even after Show "Xiao Zhu [Little Pig]" Lo and Jolin Tsai Yi Lin's "Sisterly love" had been written up as being rumors of being together by the Hong Kong media, the relationship between the two was not affected, but they've finally come for a 'match' on battlegrounds for work! Show had recently received an endorsement of $4.5 million for Sym Motors. Earlier he was suited up in a "Black and White Knight" to film a new commercial, extremely handsome. And this brand's biggest rival is Jolin-endorsed Yamaha.
A few days ago reporters witnessed Show arriving at Miolife, secretly filming this motorcycle commercial, wearing a suit of black and another of white, very charming, being wrapped up tightly on top of the hot weather, he was so hot that he ran in front of the fan to cool down, afraid that he'd become a "roasted pig." When he was going to the restroom, he awkwardly asked, "How do go while wearing this?" making everyone burst into laughter.
Likes Being Beautiful, Stares at Self in Mirror
The beauty-loving Show Lo was constantly checking the mirror during the filming, as soon as the director cut, he immediately checked into the motorcycle's mirror, but as a professional, he cared not about injuring his through, and followed the director's request in screaming, doing a straining pose. He was all suited for a motorbike, but was actually just riding the widely popular 125 c.c motorcycle. He was charming, but also humorous, with a different charisma from the boarding school principal that Jolin had played.
Filming this motorcycle commercial could be said to be fulfilling Show's dream because during the time when he was in boy band, "Four Heavenly Kings" he had once endorsed for a motorcycle, but because he was 180 cm, riding a 50 c.c seemed up fit, so that didn't work.
Also, 10 years ago, he had once rode a motorcycle and was hit by a cab that had run a red light. So since then, he's ridden it a lot less. Not too long ago, he had wanted to endorse for a motorcycle, and had told his friend that he wanted to buy one so it's easier to go out and buy stuff, little did he know that he'd receive an endorsement contract for a motorcycle, making him very happy and excited.
[You must be registered and logged in to see this image.]
Spoiler:

【2008/08/21 蘋果日報】小豬尬蔡依林 耍機車撈450萬

[You must be registered and logged in to see this link.]

Jolin相關新聞

【特勤組、吳禮強╱台北報導】羅志祥(小豬)和蔡依林(Jolin)的「姊妹情」被香港媒體直指鬧緋聞後,2人交情不受影響,卻難得在工作上「對決」!小豬近來以450萬元,悄悄接下「三陽機車」代言,日前他穿重機裝化身「黑白騎士」拍新廣告,帥氣十足;而該品牌最大死對頭,正是Jolin代言的「YAMAHA山葉機車」。

記者日前目擊,小豬現身鴻臣片場秘密拍攝機車廣告,身穿黑白2色重機裝的他,帥勁十足,但全身包緊緊,加上室內高溫催化,熱得他一停機就跑到大電風扇前吹風納涼,就怕變成「烤乳豬」。上廁所時,還一臉尷尬直呼:「穿這樣怎麼尿尿?」逗得現場笑聲連連。

愛美攬鏡自照

愛美的他現場不時攬鏡自照,導演一喊卡,他就馬上狂照道具機車的照後鏡,不過敬業的他也不顧喉嚨舊傷,應導演要求嘶吼幾聲,擺出猙獰表情,但他全副重機裝扮,騎的只是一般年輕人愛騎的125c.c.機車,帥氣不失搞笑,與在機車廣告中扮皇家學院校長的Jolin各具魅力。

小豬拍機車廣告,可說是一圓夢想,因他還是團體「四大天王」時期,曾有機會為機車代言,但因他身高180公分,騎50c.c.小綿羊不適合而作罷。

而10年前他曾騎機車在路上遭闖紅燈的計程車撞倒,就鮮少再騎車,前不久他心中正想帥氣地為機車代言,也向朋友透露想買輛機車,出門購物比較方便,沒想到就接獲代言邀約,讓他開心不已。
__________________________________________
[You must be registered and logged in to see this image.]
helllooooo~ sexi!

lol, typical Show checking himself out in anything that reflects XD

littlecutekitty

Fan Family Member





Number of posts

: 324


Age

: 29


Location

: Canada



WOW! SHOW is really handsome on his suite. I love it.
He looks handsome in anything he wears...

stuipid445

Fan Family Member





Number of posts

: 343


Age

: 22


Location

: Singapore



Thanks Stina!

Golly gosh!
That's hot.
:]
I wanna see the commercial~ now! ~ now! ~
LOL "roasted pig" x)

JuiceBox

Super Fan





Number of posts

: 236


Age

: 25


Location

: Australia



Trust the media to link everything with his rumoured GFs.. sheesh!
i wanna see this commercial now! it seems HOT!

haha.. anything that can reflects his reflection is his friend.. XD
__________________________________________
♥ 김재중 ♥ 박유천 ♥ 김준수 ♥
J.Y.J

kprincess

Stage Hands





Number of posts

: 1727


Age

: 27


Location

: Singapore



Woah! Doesn't he look hot in that picture! I can't wait to see that commercial. I must watch to see our handsome, hot Show. Hahaha it's funny he likes to look in the motorcycle's mirror. So vain but so cute!

Butifly

Freshie





Number of posts

: 23



..OMG!
He is so handsome,
Jolin is so pretty..

bluuelollipopz

Freshie





Number of posts

: 23


Location

: Sydney




---
Permissions in this forum:
You
cannot
reply to topics in this forum