SFC Update
201

3-

14 SFC Members

who

would like to access the SFC section for translations,
Please send a message to >>Admin<<
(

I

nclude : Full Name, SFC ID, SFC Username, Email)
Thank you!

201

2-

13 SFC Members

The DVD and Story Book translations are available on request, please contact Stina for info. Thanks!
------------------------------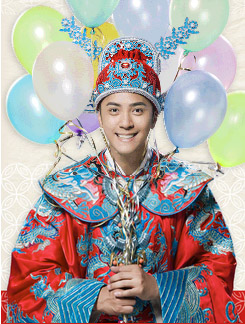 ------------------------------

------------------------------

1st Japanese Album
The SHOW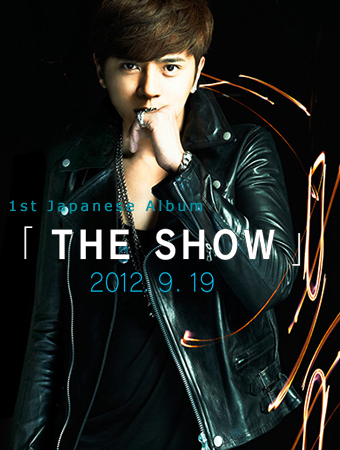 -------------------------------

"Pig Stick" Come Together: Fight First, Manners Later - Human War Chariots to Gain Affection
02/22/2008
[You must be registered and logged in to see this link.]
[caption: Show Invites Lollipop as concert guests, they rehearse dance together, but first play a game of human war chariots to establish chemistry.]
[You must be registered and logged in to see this link.]
[caption: Lollipop creates basketball dance, making Show laugh and saying that it shouldn't be underestimated. ]
Show "Xiao Zhu [Little Pig]" Lo is holding his concert in Hong Kong, with guest Lollipop [Bang Bang Tang]. These two will be battling out dance moves on stage. While rehearsing, their playful nature was released, before they were to compete in "dance" skills, they first played human war chariots, Charge!
Concert Guests, Playing Games to Establish Chemistry
Show will soon be holding his concert in Hong Kong this month on the 23rd and 24th, with the concert guest list kept a secret. The day before yesterday (2/19), Show and Lollipop [Bang Bang Tang] were at a secret dance rehearsal. Even though they're artists from the same record company, but their chance of collaboration is always a hairs away. "Pig Stick" will be dancing together for the first time at the concert. [note: "Pig refers to Show Lo as he is "Xiao Zhu[Little Pig]" and "Stick" refers to Lollipop as in Chinese they're called "Stick Candy" ]
Because this is their first collaboration, there isn't much chemistry. Lollipop is undoubtedly young, while playing games with Show. When they started the chicken fight, Xiao Jie [LilJay/Brian Liao] had Show on his back, while Ao Quan [Owodog Juang] carried Wang zi [Prince Chiu], with their bodies as battling weaponry, intense and stimulating.
Lollipop [Bang Bang Tang] Creates New Basketball Dance to Battle Their Senior
To create a new surprise, Show and Lollipop practiced in secret a "Basketball Dance." Incorporated with Show's humorous nature and style and Lollipop's silliness, the basketball dance doesn't include an actual basketball. The moves are like playing basketball, but it's with air. The dance consists of a fun, interesting ambiance.
During its choreographing, Show's dance skills are superior and his ability to learn is strong, so the basketball dance only took him half an hour to learn, and then he'd be able to execute the entire dance. This made the younger Lollipop boys exclaim, "INCREDIBLE!" But Lollipop aren't too shabby themselves, as there was a part for Freestyle Dancing, where Xiao Jie [Lil Jay/Brian Liao], Ao Quan [Owodog Juang], and A-Wei[Awei Liu] always danced a different way every time. Even though they're just rehearsing with Show, but it seemed they were doing it "for reals."
After rehearsal, Lollipop's Wei Lian [William Liao] was exhausted, panting, and sweating immensely. Lollipop praised Show, "Being handsome/cool isn't without reason. He looks good while he's dancing, and sweats very little, or not at all."
When Show was drowned in the praise, Ao Quan immediately jeered at Wei Lian saying, "So, Wei Lian doesn't belong in the 'handsome' category," which got everyone in an uproar of laughter.
Source: Liberty Times
Translated By o_ost1nao_o
Spoiler:

【2008/02/22 自由時報】豬棒合體先兵後禮 人肉戰車搏感情

■小豬邀請棒棒堂當演唱會嘉賓,雙方一起練舞,先玩人肉戰車培養默契。

(圖文/記者王文麟)

■棒棒堂自創籃球舞,讓小豬直笑說不能小看。

記者林佳宏/台北報導

「小豬」羅志祥香江開唱,祕邀棒棒堂當嘉賓,兩組人馬將在演唱會上飆舞,彩排時他們玩興大發,比「舞」功前先玩人肉戰車,槌摃槌!

演唱會嘉賓 遊戲培養默契

小豬將於本月23、24日在香港紅磡體育館開唱,演唱會嘉賓名單開唱前保密,大前晚(19日)小豬跟棒棒堂祕密彩排,他們雖為同公司歌手,合作卻都擦身而過,「豬棒」為演唱會首度合體飆舞。

因為是首度合作,雙方默契還不夠,棒棒堂青春無敵,跟小豬玩遊戲,展開人肉大戰,小傑揹著小豬、敖犬揹著王子,以身體當武器進行肉搏戰,緊張刺激。

棒棒堂創新籃球舞尬前輩

為了製造驚喜,小豬跟棒棒堂祕練「籃球舞」,配合小豬愛搞笑的風格,還有棒棒堂的無厘頭,跳籃球舞時並沒有籃球,作勢打籃球、對著「空氣」跳,舞蹈中帶著許多趣味氛圍。

排舞過程中,小豬舞藝高強、學習力強,籃球舞只學半個小時,就能馬上手舞足蹈,讓後生晚輩棒棒堂大呼:「厲害!」但棒棒堂也不是省油的燈,其中一段Free Style舞蹈,小傑、敖犬、阿緯每次都跳出不一樣舞步,跟小豬雖然只是彩排,但現場都像「來真的」。

練完舞後,棒棒堂威廉上氣不接下氣,汗流浹背,棒棒堂大讚小豬,「帥不是沒有道理,跳舞時也很帥,都沒流什麼汗。」

當小豬還沈醉在讚美聲中,敖犬馬上虧威廉說:「所以像威廉就不屬於帥的。」引來全場哄堂大笑。

新聞來源:

[You must be registered and logged in to see this link.]
i dont think they need to play the game to get the chemistry, cuz i noticed that SHow and Lollipop are so close for some reason...espcially A Wei i guess.....i dont know i just feel this way and for sure there are alot of ppl feel that way too..anyway i couldnt wait the Basketball Dance of them...or even the rehearsal ..LOL....Do anyone know any other than Lollipop>>?

Killer_smile

Super Fan





Number of posts

: 205




---
Permissions in this forum:
You
cannot
reply to topics in this forum