SFC Update
201

3-

14 SFC Members

who

would like to access the SFC section for translations,
Please send a message to >>Admin<<
(

I

nclude : Full Name, SFC ID, SFC Username, Email)
Thank you!

201

2-

13 SFC Members

The DVD and Story Book translations are available on request, please contact Stina for info. Thanks!
------------------------------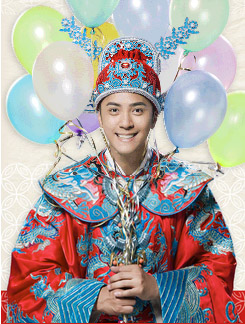 ------------------------------

------------------------------

1st Japanese Album
The SHOW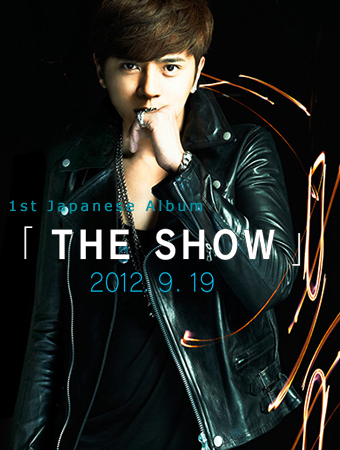 -------------------------------

*Do not repost/reuse without prior permission*
Show Lo Endorses Metro Street Dancing Competition - Judges at Finals
08/16/2008
[You must be registered and logged in to see this link.]
*photo credits to chinatimes
Today, the currently popular Show "Xiao Zhu [Little Pig]" Lo attended the "Fourth Metro Street Dancing Competition." The media kept asking him about his rumors with Jolin Tsai, he expressed, "We're all friends" and then asked if the media would write less about these rumors later on. He said that after he gets married, these reports must stop, because his wife will be angry.
Show attended the "Fourth Metro Dancing Competition," co-sponsored by Taipei's Metro Company, Hit Fm, Cathay Bank, and demonstrated singing and dancing by performing his hit "Yi Zhi Du Xiu," everyone was very enthusiastic.
Show Lo doesn't like the heat, after he danced, he actually didn't sweat. Host Ah Guan complimented "[You've] danced to perfection, even your pores/sweat glands are controlled." Then about 2 minutes after she said that, Show was immediately covered in sweat. He didn't even bother with his image, and stuck a tissue on his forehead and neck to absorb the sweat.
Sharp-eyed reporters had discovered that fashioned on Show's hand was a bracelet from the same collection as Jolin's bracelet. He expressed that this has to be worn a lot in order to have his own style ; staff explained, this bracelet has been with Show for a long time now, and has no special meaning, people should stop associating this with rumors.
As for the performance of the Taiwanese Olympics team, Show expressed, lots of media reports are very subjective in their reports, but no one enters a competition without wanting to win, but no one can control their own outcomes. If you lose, you just bravely accept it, also, you'll need some losses and some wins to have space for improvement.
He also used his own entertainment career as an example, because he's experienced losing and winning, he has more encouragement to climb higher.
Source: MSN
Translated by o_ost1nao_o @
[You must be registered and logged in to see this link.]
Spoiler:

[2008/08/16中央社]羅志祥代言捷運街舞賽 笑談與蔡依林緋聞

[You must be registered and logged in to see this link.]

當紅藝人「小豬」羅志祥今天出席「第四屆捷運盃街舞大賽」,媒體追問他與歌手蔡依林的緋聞,他表示,「大家都是朋友」,並拜託媒體不管今後寫這個緋聞多少年,他結婚後一定要停止這樣的報導,因為老婆看了會生氣。

羅志祥下午出席台北捷運公司、台北之音Hit Fm、國泰世華銀行合辦的「第四屆捷運盃街舞大賽」,示範勁歌熱舞,演唱招牌歌曲「一支獨秀」,現場氣氛熱烈。

羅志祥非常怕熱,跳完舞後卻沒有流汗,主持人阿娟稱讚「舞到出神入化,連毛細孔都可以控制」,話才說完不到兩分鐘,羅志祥立即滿頭大汗,甚至顧不得形象,乾脆將面紙直接貼在額頭與脖子上吸汗。

眼尖的媒體記者發現羅志祥手上還戴了與蔡依林相同款式的手鍊,他表示,這個東西要常戴在身上,才會有自己的味道;工作人員也解釋,這個手鍊已經跟羅志祥很久了,沒有特別意義,外界不要再和緋聞聯想在一起。

對於中華奧運代表隊最近的表現,羅志祥表示,不少媒體的報導很情緒化,沒有任何人參加比賽會不想贏,只是結果不是自已能控制的,若輸了就勇敢面對,而且有輸有贏才會有進步空間。

他還以自己的演藝事業為例表示,就是因為經歷過輸贏,才有更多勇氣不斷往上爬。

本則新聞由中央社提供 2008/08/16
__________________________________________
[You must be registered and logged in to see this image.]

engin

Fan





Number of posts

: 185



yes. He is really hot. He is very professional.
Mm...He's cool...
We should face failure bravely...

Jazz

Fan





Number of posts

: 141


Age

: 26


Location

: Indonesia




---
Permissions in this forum:
You
cannot
reply to topics in this forum