SFC Update
201

3-

14 SFC Members

who

would like to access the SFC section for translations,
Please send a message to >>Admin<<
(

I

nclude : Full Name, SFC ID, SFC Username, Email)
Thank you!

201

2-

13 SFC Members

The DVD and Story Book translations are available on request, please contact Stina for info. Thanks!
------------------------------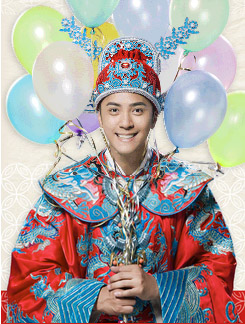 ------------------------------

------------------------------

1st Japanese Album
The SHOW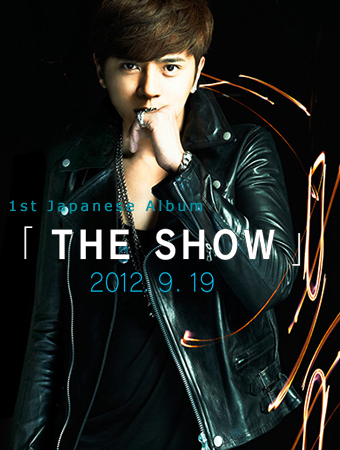 -------------------------------

His Voice Is Still Hoarse, Show Lo Busy Curing Throat for Hong Kong Concert
02/21/2008
Show "Xiao Zhu[Little Pig]" Lo is going to be holding his concert in Hong Kong on Saturday, but the polyp in his throat doesn't seem to be cooperating still. Earlier, he went to Taichung for a Valentine's Day performance, and his voice was a little hoarse, which made his staff very worried and had them pressing him to re-visit the doctor.
Every since his throat became problematic, Show's manager has been searching vigorously for a good doctor. He's visited many, and has taken lots of medicines. Because singing and hosting is his most important job as an entertainer, he is currently taking Chinese herbal medicines to cure it, but the situation remains good at times and bad at others.
His voice hasn't shown any improvement, but mainly it's still due to his packed work schedule. In the day he has to film "100% Entertainment [Yu Le Bai Fen Bai]" and at night he'd have to rush over and film "Hot Shot [Lan Qiu Huo]," both his body and his throat are unable to rest adequately.
Holding his first concert in Hong Kong, Show is particularly prudent, besides re-tailoring 4 new outfits, he also invited the popular group and fellow record company mate, Lollipop Bang Bang Tang, as his guest to dance together, establishing a different type of chemistry.
Source : China Times
Translated by o_ost1nao_o
Spoiler:

【2008/02/21 中國時報】聲音仍沙啞 小豬為香港開唱忙護嗓

聲音仍沙啞 小豬為香港開唱忙護嗓
〔 2008.02.21 中國時報 〕

 羅志祥(小豬)即將在周六於香港開唱,但聲帶長息肉的狀況似乎沒有好轉,他之前情人節赴台中演出,嗓子有些悶和沙啞,讓工作人員很擔心,頻頻催他再去看醫生。

 自從聲帶出問題後,小豬和經紀人積極尋求名醫,看過不少醫生,吃了不少藥,因唱歌和主持是他最重要的演藝工作,他現在正靠吃中藥調養,但情況依然時好時壞。

 他聲音遲遲無法有起色,主要還是因工作滿檔,白天要錄《娛樂百分百》,晚上要趕拍《藍球火》,聲帶和身體都無法得到適當休息。

 由於演唱會在即,這兩天小豬己在台灣展開彩排,試唱後,他對自己的聲音情況沒那麼緊張,覺得一切還在控制中,但為安大家的心,會在赴港前再看醫生,現在則是能不要講話,就不要開口,以防聲帶再受傷。

 首次在香港開唱,小豬格外慎重,除了重新打造4套造型服,也請到在香港火速竄紅的同門師弟棒棒堂擔任演唱會嘉賓,一起飆舞,要擦出不一樣的火花。

新聞來源:http://showbiz.chinatimes.com/Chinatimes/ExteriorContent/Showbiz/Showbiz-Page/0,4434,content+110511+112008022100482,00.html
thanks Stina for the news...orrh his throat still hurts....he should of take at least a day off to rest...but then we will all miss him

///but its ok for 1 day rite guys>??

Killer_smile

Super Fan





Number of posts

: 205




---
Permissions in this forum:
You
cannot
reply to topics in this forum