SFC Update
201

3-

14 SFC Members

who

would like to access the SFC section for translations,
Please send a message to >>Admin<<
(

I

nclude : Full Name, SFC ID, SFC Username, Email)
Thank you!

201

2-

13 SFC Members

The DVD and Story Book translations are available on request, please contact Stina for info. Thanks!
------------------------------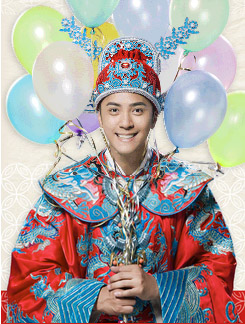 ------------------------------

------------------------------

1st Japanese Album
The SHOW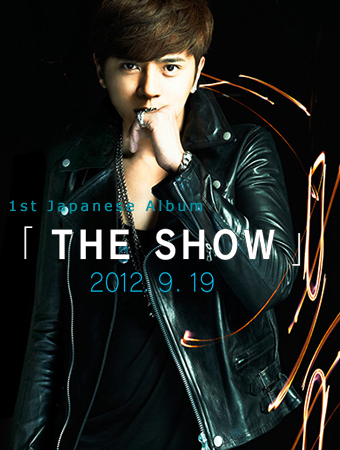 -------------------------------

*Do Not Repost/Reuse Without Prior Permission*
Show Lo Plays With Fans, But Not Allowed Near Girls
08/06/2008
[You must be registered and logged in to see this link.]
Ever since, "Asia's Dance King" Show Lo "Xiao Zhu [Little Pig]" Lo paid visit to Bai Long Wang, and had his luck changed, luck has been on his side and he's been doing very well. Not only held very successful ticketed concert at Taipei's Arena last year, but his recent DVD release "Cruel Stage" received very good sales records. Due to Bai Long Wang's order of staying away from girls for a while, so recently he's just been going out with his buddies, with little rumors. Earlier, he had participated in im.tv websites Hit FM radio "HITO Fan Meet" event. Show followed Bai Long Wang's directions, and even though he very openly played with female fans, but he still tried to avoid too much physical contact.
Show has always been nice to his fans, earlier, he had an event with his fans, and because the event wasn't on a holiday, there were many fans that called in sick-days for their work to attend. Show was very touched by this, and very generously played all sorts of games with his fans. But with Bai Long Wang's words, Show played more openly with his male fans, but when it came time for female fans, Show shied up. But he still rewarded his fans. At first he was to be carried 'bridal-style' by his female fan, but he was worried that she wouldn't be able to do it, and then was afraid that they'd get too close, so he let her give him a piggy back.
Even though he openly let the girl give him a piggy back, but the thoughtful Show was afraid that being being 'too close' to the fan would be awkward, so when he got on her back, he purposely propped himself up with is legs so that his 'third point' wouldn't physically come into contact with the fan. All the fans were complimenting on Show's thoughtfulness of girls. There was a female fan that wore a low cut shirt, and Show was afraid that after he got on her back, that her shirt would slide down and expose her. He hesitated to hop on for a while, afraid to get on. After the cheering on of everyone, the fan girl who had been waiting for a long time now, turned around and said to Show, "Don't worry, hurry and get on!" Show was baffled and said to the fan, "Why are girls so open [outgoing] nowadays!" using his humor to ease the awkwardness.
Source: Hitoradio
Translated by o_ost1nao_o @
[You must be registered and logged in to see this link.]
Spoiler:

【08-08-06 Hitoradio】 小豬禁女色與歌迷點到為止

[You must be registered and logged in to see this link.]

Hito大事件

「亞洲舞王」羅志祥自從到泰國拜過白龍王改運後,星運亨通、鴻圖大展,不但去年在台北小巨蛋舉辦售票演唱會十分成功,最近發行DVD「殘酷舞台」也獲得不錯的銷售佳績,由於白龍王特別指示小豬絕對不可以禁女色,近來幾乎只跟男性友人們同樂,鮮少有緋聞傳出。日前參加im.tv網站與Hit Fm電台的「HITO同學會」活動,羅志祥依舊秉持著白龍王教誨,雖與女歌迷雖然大方玩遊戲,卻盡量避開肢體的親密碰觸。

向來對歌迷十分友善的小豬,日前與歌迷一起進行活動,由於活動時間並非假日,看見不少歌迷請假到場支持,十分感動的小豬也大方與歌迷玩起各項親密遊戲,只是白龍王教誨言猶在耳,小豬反而跟男歌迷玩的較為開放,反倒是對於女歌迷,小豬害羞了起來,倒是該給歌迷們的福利,他還是少不了,原本要跟女歌迷正面新娘抱,先是擔心女生力氣不夠大抱不動,再者又擔心太過貼近,桿成讓女歌迷背著他。

雖然大方答應讓女歌迷背,但貼心的小豬還是擔心自己與女歌迷太過「貼身」的尷尬,上馬時還刻意弓著腳讓自己第三點不需直接貼在女歌迷身上,現場歌迷們直誇他好體貼女生,有位女歌迷穿著低胸連身上衣,小豬擔心自己一跳上去的力道會讓女歌迷露胸曝光,要跳不跳遲疑了許久遲遲不敢動作,就在大家鼓譟聲下,等太久的女歌迷反而大方向小豬信心喊話:「小豬別擔心啦,快上吧!」讓不知所措的小豬反問歌迷:「現在的女生都這麼大方喔!」試圖以幽默方式打破尷尬的氣氛。
__________________________________________
[You must be registered and logged in to see this image.]
Woah~ the girls are way outgoing!!
that's too much for Show to handle..LOL
so much for staying away from girls. tsktsk
__________________________________________
♥ 김재중 ♥ 박유천 ♥ 김준수 ♥
J.Y.J

kprincess

Stage Hands





Number of posts

: 1727


Age

: 28


Location

: Singapore



woah. If I can only bench 140 lbs of him, I would bridal style him XD
Woah..
Dat girl looks so strong,
Lift Show up at her back..
Hooo..
>o<

gandezt

Fan Family Member





Number of posts

: 339


Age

: 27


Location

: Indonesia



My god, she really can lift him up!!
(-.-)lll

Jazz

Fan





Number of posts

: 141


Age

: 26


Location

: Indonesia



oh my gosh. IS THAT WOMAN STRONG OR WHAT. SHE CAN LIFT HIM UP?? *amazed*
Lucky that girl! I want to do that also. hahaha...
LOL, so his third point wouldn't touch the girl XD he's seriously so thoughtful at times, but knows when to be rough and bad as well

haha i wouldn't mind a bf like him <3

littlecutekitty

Fan Family Member





Number of posts

: 324


Age

: 29


Location

: Canada




---
Permissions in this forum:
You
cannot
reply to topics in this forum