SFC Update
201

3-

14 SFC Members

who

would like to access the SFC section for translations,
Please send a message to >>Admin<<
(

I

nclude : Full Name, SFC ID, SFC Username, Email)
Thank you!

201

2-

13 SFC Members

The DVD and Story Book translations are available on request, please contact Stina for info. Thanks!
------------------------------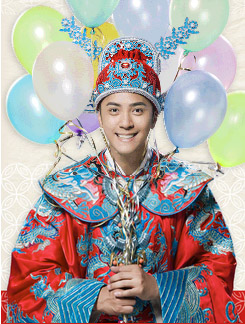 ------------------------------

------------------------------

1st Japanese Album
The SHOW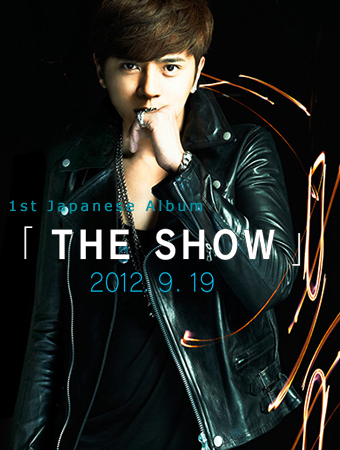 -------------------------------

hehe sorry a little late

*Do not repost/reuse without prior permission*
"HOT SHOT" Typhoon Meets "Fate"
07/29/2008
[You must be registered and logged in to see this link.]
[caption: Jerry Yan (right) and Show's fight scene have been amused]
The night before the last CTV, GTV's "HOT SHOT" and TTV, SetTV's "Fated To Love You" crossed for the first time, and coincidentally met with a typhoon break. Yesterday, the ratings were unable to be observed, but netizens were already writing their own reviews. Jerry Yan let his guard down about his appearance and reputation, with his mouth crooked and tongue sticking out, which had surprised viewers. Show was said that he acted like he was on "100% Entertainment," very funny; "Fate" was criticized to be "draggy+female co-star being stubbon+commercials at full blast," and was said that the plot is just dragging out and constantly making misunderstandings between the male and female co-stars.
Jerry Yan went all out, with his cold charm and being someone who cares about his appearance a lot, was punched by Chou Cai Shih until his mouth went crooked, and when he was up against Show, he had squished his face together, which was described as being embodied by "Chen Chou Rong's sour date lips." But he also walked out from the shadows of "Dao Ming Shih," giving the audience a different Jerry Yan.
Chun had very little screen time in the first episode, Show's "Yuan Da Ying" and Jerry's "Dong Fang Xiang" obviously had more screen time. Not only was he a little silly and thickheaded, silly to the max, netizens and viewers had had opinions on opposite sides of the spectrum. Some thought that Show was super cute and natural, but others also said that Show is acting like how he is on "100% Entertainment," very variety show-like.
After the first episode aired, Show immediately hopped online to see how viewers and netizens had thought. He admitted that at first the silhouette of "Qin Lang" (Character in Corner with Love) was still there, but afterwards it switched out, he said, "It doesn't matter if we win or lose, as long as the audience acknowledges it, that'll be enough for me."
"Hot Shot" and "Fated To Love You" crossed paths, and fierce too. Even the Mainland media wanted in on how the TV ratings were. Sina also described "Hot Shot" as "The Coming Together of A-level, Handsome Guys," and then started a poll, almost 80% of the voters answered that "the reason they're going to watch Hot Shot" is because "it has 3 of the hottest guys in it, so you can't miss out," which is about the same mindset as Taiwanese viewers.
"Fated To Love You" is currently caught up between misunderstanding upon misunderstanding between Ethan Ruan and Chen Qiao En. Lots of viewers feel that Chen Qiao En's listening to the love confession through the i-Pod is touching, but others feel that the drama is just dragging on, thinking that Chen Qiao En is always angry at Ethan, believing that the script writers are just trying to lengthen the drama.
Source: UDN
Translated by o_ost1nao_o @
[You must be registered and logged in to see this link.]
Spoiler:

【2008/07/29 聯合報】「籃球火」颱風夜對上「命中注定」

[You must be registered and logged in to see this link.]

前晚中視、八大「籃球火」和台視、三立「命中注定我愛你」首度交鋒,剛巧碰上颱風假,昨天收視成績無法出爐,但網友已迫不及待上網做心得報告。言承旭不計形象歪嘴、吐舌,觀眾驚嚇驚喜兼有,小豬被認為像在主持「娛樂百分百」,「笑」果十足;「命」劇則被批「拖戲+女主角耍任性+廣告無敵霹靂多」,直指編劇為拖戲才不斷製造男女主角誤會。

言承旭豁出去,有種冷面笑匠魅力,那麼在乎形象的人,竟願意被周采詩揍到歪嘴,跟小豬過招時還把五官擠成一團,被網友形容「陳昭榮的酸梅嘴上身」,但他也走出「道明寺」一角,給了觀眾一個不同的言承旭。

吳尊首集戲份不多,小豬扮的「元大鷹」和言承旭的「東方翔」有明顯對比,不但傻笨而且白目,無厘頭到極點,網友和觀眾反應兩極,有人覺得小豬演得超可愛又自然;但也有人認為小豬根本像在主持「娛樂百分百」,綜藝味太濃。

小豬前晚看播出,一結束就上網看觀眾反應,他承認剛開始「秦朗」(轉角遇到愛角色)感覺仍在,但後來漸入佳境,他說:「不管輸贏,觀眾給我肯定就夠了。」

「籃球火」和「命中注定我愛你」交手,威力十足,連大陸媒體都致電關心首戰收視,新浪網還以「A咖帥哥集中營」形容「籃球火」,並進行票選,有進8成的網友回答「關注籃球火的原因」都答「三大美男聯袂怎可錯過」。跟台灣觀眾心態相差不遠。

「命中注定我愛你」則仍著墨在阮經天和陳喬恩的誤會中,許多觀眾覺得陳喬恩藉i-POD聽告白那段很感人,但也不少人對拖戲感到不耐,認為陳喬恩老是在生阮經天的氣,認是編劇想延長集數的花招。

[言承旭(右)和小豬的對打鏡頭讓人驚艷
Last edited by o_ost1nao_o on Sat Aug 02, 2008 3:50 pm; edited 1 time in total
__________________________________________
[You must be registered and logged in to see this image.]
wow, this article is so true! O_O
i like fated to love you, but now i find myself saying "when will this end?!" a good drama that does not drag will have the viewers counting down the episodes because they don't want it to end and wishing for more. however, a drama that starts to drag will have the viewers count down the episodes because they want it to hurry up and end already!

and i was really surprised that jerry yan made those faces, completely hilarious and uncalled for cuz you almost never see him do something like that.

and xiao zhu, need i say more? amazing as always, giving at least 100% to whatever he's doing <3

littlecutekitty

Fan Family Member





Number of posts

: 324


Age

: 29


Location

: Canada



hmm...So what if Jerry has a different personality in this drama? You can't expect him to have the same acting for every drama =.=

Lol... people watch it cause of the three guys
WELL! i watch it cause of Show! xP That's ALL we need =D

JuiceBox

Super Fan





Number of posts

: 236


Age

: 25


Location

: Australia



Good job, the cast of Hot Shot is finally steping up their game. No offense to Fated, it IS GETTING soooo draggyyy. :[
FTLY is getting very draggy at first i though it will be 20 ep, then i heard it will be 22 and nor it end up to be 23 right? misunderstanding... i hate misunderstand situation that so uncomfortable... i think Show is very nature in the show. and I am watching it BECAUSE OF SHOW

and i am proud of that.

engin

Fan





Number of posts

: 185





Similar topics
---
Permissions in this forum:
You
cannot
reply to topics in this forum