SFC Update
201

3-

14 SFC Members

who

would like to access the SFC section for translations,
Please send a message to >>Admin<<
(

I

nclude : Full Name, SFC ID, SFC Username, Email)
Thank you!

201

2-

13 SFC Members

The DVD and Story Book translations are available on request, please contact Stina for info. Thanks!
------------------------------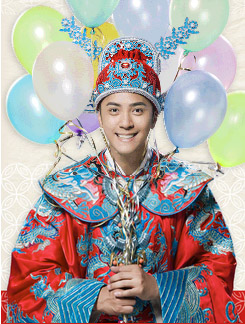 ------------------------------

------------------------------

1st Japanese Album
The SHOW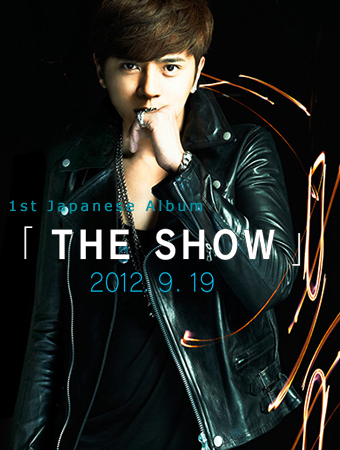 -------------------------------

Show Lo and Aska Yang Fight to be Taiwan Beer Spokesperson
02/17/2008
[You must be registered and logged in to see this image.]
[caption: Tucked in Show's wallet is a family portrait that his fan had helped him merge together. Whenever he has free time, he'd open up his wallet and look at his father.]
[You must be registered and logged in to see this image.]
[caption: After gaining popularity, Aska is intensely grabbing endorsements.]
Show "Xiao Zhu" Lo, the popularity king, has lots of company knocking on his door with endorsement offers. Earlier it was said that Aska Yand and Show Lo were in competition for Taiwan Beer's new spokesperson. On the 16th, the vice general manager of the Taiwan Tobacco and Liquor Corporation, Lin Zhan Feng, had expressed that they'd like Show Lo to be the Taiwan Beer spokesperson, together with original spokesperson A-Mei Chang, to bring in more sales. In April, Taiwan Beer will be introducing a new non-alcoholic beverage "Red rice brew," and they've confirmed that Xiao Jing Teng will be it's spokesperson.
Last year, Show Lo had a total of 14 endorsements, and as soon as the New Year began, there was news about his receiving a spokesperson invitation from Taiwan Beer. Show's manager Jian Cheng Jin expressed that as of now, everything is still being processed by that company, so they haven't received any further news.
Water Music, Aska's company, disclosed that there was in fact someone that had mentioned a plan for Aska to be Taiwan Beer's new spokesperson. But lots of celebrities are in the running, so maybe there will be more news about it.
Recently, Show has been busy filming "Hot Shot" and next weekend he'll be holding his concert in Hong Kong. Instead of taking a nap during his free-time, he's always looking at a picture in his wallet. People thought that maybe he had a new love interesting, but afterwards found out that it was a family portrait.
He disclosed that a fan had used a photo of him, his mother, and grandmother at his Hualien autograph session, and photoshopped his father in the picture in place of his grandmother, bringing back the warmth of the family of three. He said, "Even though it's merged together, But I'm really happy!"
Source: China Times
Translated by o_ost1nao_o
Spoiler:

小豬拚楊宗緯 搶台啤代言人

〔 2008.02.17 中國時報 〕

[照片 ▲小豬皮夾珍藏歌迷為他合成的全家福照片,只要一有空就會開皮夾看老爸。]

[照片 ▲楊宗緯走紅後,極力爭取廣告代言。]

(本報資料照片)

 羅志祥(小豬)人氣旺,廣告廠商紛紛找上門,日前傳出楊宗緯與他在競爭台灣啤酒代言人,16日台灣菸酒公司副總經理林讚峰對媒體透露,希望請羅志祥擔綱台啤代言人,與原代言人張惠妹攜手創佳績。而台啤4月將推出非酒精飲料新品「紅麴麥汁」,已確定由蕭敬騰擔任代言人

 去年共拍14支廣告的小豬,一開春就受到傳出獲邀擔任台啤代言人,小豬經紀人蔣承縉表示,目前應還在代理商比稿階段,沒接獲進一步洽談的消息。

 楊宗緯所屬華特唱片則表示,的確有代理商提出楊宗緯當新任代言人的計畫,有很多藝人在競爭,或許之後會有消息。

 近期,小豬忙拍電視劇《籃球火》及下周末香港演唱會,他閒暇時不補眠,反而看著皮夾裡的相片,一度被懷疑藏有新歡照片,一翻之下才發現是爸媽與他的全家福。

 他表示,歌迷將去年他與媽媽、外婆在花蓮簽唱會上的合照,把外婆換成爸爸的身影,重現一家三口的溫馨合照,他說:「雖然是合成,但我很開心!」

新聞來源:

[You must be registered and logged in to see this link.]


Similar topics
---
Permissions in this forum:
You
cannot
reply to topics in this forum