SFC Update
201

3-

14 SFC Members

who

would like to access the SFC section for translations,
Please send a message to >>Admin<<
(

I

nclude : Full Name, SFC ID, SFC Username, Email)
Thank you!

201

2-

13 SFC Members

The DVD and Story Book translations are available on request, please contact Stina for info. Thanks!
------------------------------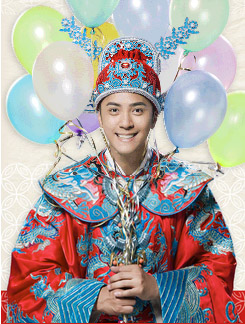 ------------------------------

------------------------------

1st Japanese Album
The SHOW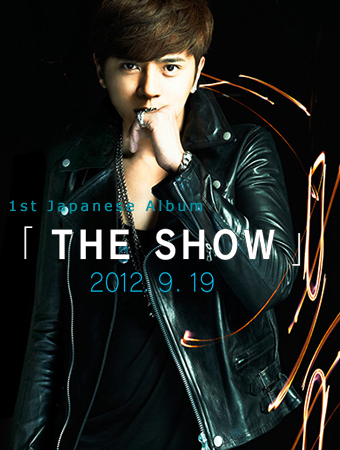 -------------------------------

Show Lo's First Concert in Hong Kong, First Day Has Long Been Sold Out!
02/16/2008
Holding his first Concert in Hong Kong, Show Lo will be at the Pop TV arena on 2/23 and 2/24 holding 2 concerts. The first day has long been sold out and over-filled, so due to the good ticket sales, the organizers immediately added another concert on the 24th, but almost immediately those were sold out as well. Yesterday, 2/15, they received complaints from the fans. Because the organizers had over-sold tickets for the concert on the 23rd, they had moved a lot of the fan club ordered tickets to the 24th. Some people didn't even get tickets and can only get a refund now.
With regards to this, the Gold Label spokesman hopes that the fans would be able to forgive the situation of immense over-selling of tickets. Earlier, there have been fans complaining about how the organizers had adjusted the most expensive tickets from $400 to $480. Even though Gold Label had explained that tickets had always been set at $480, but there are still complains, Gold Label still insists that they never increased the price.
[Note: At the International Fan Club, they had a group purchase opportunity for these tickets. At first it was $400 for the most expensive tickets, but during the middle of their purchasing window, they were notified that the tickets were actually $480. I don't exactly know who is at fault here.. but I'm pretty sure Gold Label has to take blame for this. The organizers at the Fan Club wouldn't just randomly provide a ticket price without prior notice from Gold Label, right? I just think Gold Label has been really unorganized. . . =\ I feel bad for Show.. but I'm glad so many people are attending!!!

]
Source: Sina
Translated by o_ost1nao_o
Spoiler:

【2008/02/16 新浪娛樂】羅志祥首度香港演唱會 首場門票早已爆滿

首次赴港開演唱會的羅志祥(小豬),將於2月23、24日假西九龍中天地舉行2場個唱,首場門票早已爆滿,並掀去買票熱,主辦單位遂加開24日一場,但旋即又告售罄。昨日(2月15日)報館收到歌迷來信,投訴主辦單位以23日門票超賣為由,把歌迷會所訂的門票分配到24日,有些更不獲分發門票,只安排退款。

對此,金牌發言人希望歌迷體諒門票嚴重超額的情況。而早前已有歌迷投訴主辦單位臨時把最貴門票由400元加至480元,雖然金牌已解釋門票一直訂明售480元,但仍有歌迷投訴,金牌再重申絕無加價。

新聞來源 :

[You must be registered and logged in to see this link.]

---
Permissions in this forum:
You
cannot
reply to topics in this forum