SFC Update
201

3-

14 SFC Members

who

would like to access the SFC section for translations,
Please send a message to >>Admin<<
(

I

nclude : Full Name, SFC ID, SFC Username, Email)
Thank you!

201

2-

13 SFC Members

The DVD and Story Book translations are available on request, please contact Stina for info. Thanks!
------------------------------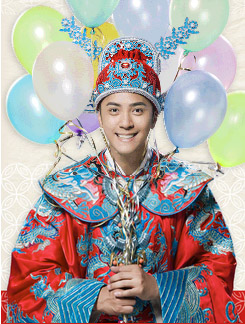 ------------------------------

------------------------------

1st Japanese Album
The SHOW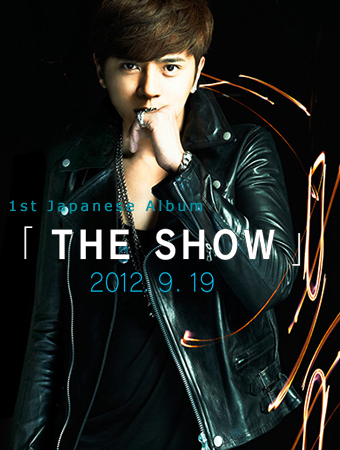 -------------------------------

*Do Not Repost/Use Elsewhere Without Prior Permission*
Show Lo Meets Fans In Fucheng, Blazing
07/06/2008
Show "Xiao Zhu [Little Pig]" Lo, who will soon be releasing his concert documentary DVD, held a pre-order stamping in the south. The venue was packed with fans young and old, almost bursting the Southside Park Plaza. Because Show's self-established brand had been pirated on the market and was recently confiscated by authority, yesterday, Show's sharp eyes scouted out a fan that was wearing fake merchandise, so especially called out to fans to not buy unauthentic merchandise.
At the end of least year, Show successfully held two of his ticketed solo concerts at the Taipei Arena, and to have his fans relive that moment, he will be releasing a live concert documentary DVD this month, and will also be touring around for autograph sessions.
Yesterday, in the afternoon, he held a pre-ordering session in Tainan. Even before the event started, the whole plaza was jam-packed with fans. There were also people that wanted to get up close to Show, so had especially started lining up at the venue the day before, withstanding the 30+ºC is truly a lot work.
At one o'clock in the afternoon, Show promptly took the stage. He performed first, singing "Bai Gei Ni [Defeated By You] – Defeat in Love." The fans in the audience were all affected by Show's charm and charisma, constantly screaming, and kept going "Show, You're so Handsome!" and there were fans that were "very busy," waving one hand holding the pre-order card, and the other hand flashing away with their cameras, capturing the charm of their idol.
Show's charisma is unstoppable, not only does he have 3, 4 year old fans, even 70 year old grandmothers are doing some star chasing. There was also a little boy who fashioned a punk rocker's hair cut, which had drawn Show's special attention, he even patted his head, taking away some of the limelight.
However, during the stamping session, Show very acutely spotted a fan wearing an unauthentic version of his self-established brand, so he hurried to tell his fans not to buy unauthentic merchandise.
Because the weather was seriously too hot yesterday, even Show commented on how hot it was. He said, that when he released albums in the past, it's usually been at the end of the year, so it wasn't such hard work doing promotions, but releasing works in July, the blazing whether have people deeming it unbearable. While Show was stamping each card for the fans, Show was constantly grabbing tissues to wipe his sweat, using up several packs of tissues from a days worth of signing autographs.
Source: CDN News
Translated by o_ost1nao_o @
[You must be registered and logged in to see this link.]
Spoiler:

2008/07/06 中華日報】 小豬府城會歌迷 熱力四射

小豬府城會歌迷 熱力四射

即將發行演唱會實錄 DVD的小豬羅志祥,昨天南下舉辦預購印證會,滿場的大小歌迷差點擠爆南方公園廣場。由於小豬的自創品牌日前才被警方查獲遭人仿冒,昨天小豬在現場也眼尖地發現有歌迷穿了仿冒品,特別呼籲歌迷千萬不要買假貨。

 去年底在台北小巨蛋成功開了個人售票演唱會的小豬羅志祥,為了讓歌迷們回顧當天精采的演出,將在這個月推出演唱會實錄 DVD,最近也展開巡迴簽唱行程。

 昨天下午到台南舉辦預購會,活動還沒開始,整個廣場已擠滿歌迷,還有人為了能更近距離地接近小豬,昨天一早就到現場排隊,頂著三十幾度的高溫等候,真的很辛苦。 

 下午一點,小豬準時登台,一上場就又唱又跳地演唱「敗給你」這首歌,台下女歌迷難擋小豬的魅力,尖叫連連,頻頻高聲呼喊「小豬,你好帥」,還有歌迷「非常忙碌」,一手揮動手裡的預購卡,另一手則拿著相機不停地按快門,捕捉偶像的風采。

 小豬的魅力真的無法擋,現場不但有三、四歲小粉絲,連七十歲阿嬤也來追星。其中有名頂著帥氣龐克頭的小弟弟,特別引起小豬注意,小豬還摸了摸他的頭,搶了不少鏡頭。

 不過在幫歌迷蓋章的過程,小豬也眼尖地發現,竟然有歌迷穿了他自創品牌的盜版服飾,趕緊呼籲歌迷,千萬不要買仿冒品。

 由於昨天台南天氣實在太熱了,讓小豬也直呼真的好熱,他說,以前發片都是在年底,宣傳時還不至於太辛苦,但這次在七月發片,酷熱的天氣還真是令人受不了。在幫歌迷們一一蓋章時,小豬不斷拿著面紙拭汗,昨天一場簽唱會下來,用掉了好幾包面紙。

[You must be registered and logged in to see this link.]
Last edited by o_ost1nao_o on Mon Jul 07, 2008 4:34 pm; edited 2 times in total
__________________________________________
[You must be registered and logged in to see this image.]
what is the picture for? is this a fan who wears fake clothe?...i wish i am one of them there...man the litle boy is so lucky~~,,,

Killer_smile

Super Fan





Number of posts

: 205



O_O picture is so huge lol.
you know when you're famous, and your brand is hot when there's unauthentic merchandises of it. such a pity ><

littlecutekitty

Fan Family Member





Number of posts

: 324


Age

: 29


Location

: Canada



LOL the photo is actually scaled too big, i saved it and when i looked back at it, its actually of Show and the boy with the punk hair cut ^.^

But go Show!! yeahhhh~ i want an autograph too T.T

JuiceBox

Super Fan





Number of posts

: 236


Age

: 25


Location

: Australia




---
Permissions in this forum:
You
cannot
reply to topics in this forum