SFC Update
201

3-

14 SFC Members

who

would like to access the SFC section for translations,
Please send a message to >>Admin<<
(

I

nclude : Full Name, SFC ID, SFC Username, Email)
Thank you!

201

2-

13 SFC Members

The DVD and Story Book translations are available on request, please contact Stina for info. Thanks!
------------------------------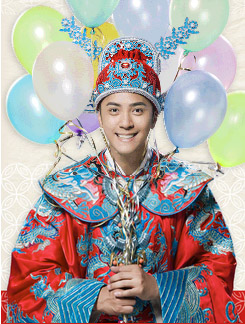 ------------------------------

------------------------------

1st Japanese Album
The SHOW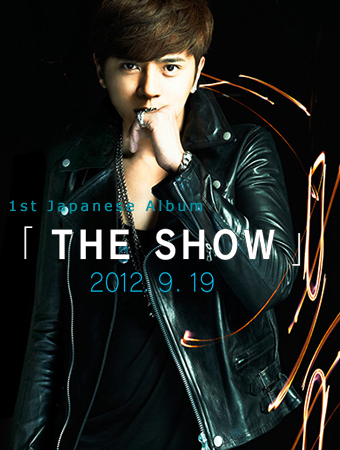 -------------------------------

071812 Wednesday
[You must be registered and logged in to see this image.]
Show Luo is doing a lot more than singing and acting these days - the 32-year-old is reportedly fronting three charitable organizations without monetary returns and donates TW$2.5 million (S$100,000) annually to less fortunate children in his hometown of Hualian.
The actor recently visited children with cleft lips and was part of an event in Taiwan to raise awareness of the plight of children suffering from it. At the event attended by numerous young ones, Show shared that he once tipped the scales at 100kg and was hence ostracized and bullied by children his age. He then reminded those present not to look down on those who were different - in this case with a cleft lip.
Juggling his tight schedule with these charitable causes has impacted Show's life and he jokingly said that what his muscles are now disappearing because he has no time to hit the gym. He shared, "When I went for Tui Na recently, the practitioner said that all I have are fats."
He continued, "Being a male star doesn't necessarily mean that you must have muscles, so I will embark on normal physique exercises (from now on)."
Commenting on fellow entertainer Jay Chou's recent revelation of his eight-pack, Show gave a friendly reminder that he should avoid late-night snacking, as his hard-earned muscles will be easily lost if he continues with the habit.
[You must be registered and logged in to see this image.]
Source: Xin MSN

claudz4lyf

Staff Member





Number of posts

: 909


Age

: 23


Location

: Camarin, North Caloocan City, Philippines



still Show is more sexier for me...add up with his sense of humor (sigh) too hot to handle... I truly,madly, & deeply admire him, continue to inspire us. #iluvShow


chelsy lee

Freshie





Number of posts

: 24


Age

: 37


Location

: doha,qatar



Eventhough he's so busy, he still minds supporting three charities and eventually sacrificing his time for workout... poor show, very busy again...

but as long as his happy to what his doing, I'll be happy for him!!!

and i forgot... i don't care if he have muscles or none. I just like him the way he is!!!


Alyssa Ordoñez

Super Fan





Number of posts

: 261


Age

: 23


Location

: Manila, Philippines




---
Permissions in this forum:
You
cannot
reply to topics in this forum