SFC Update
201

3-

14 SFC Members

who

would like to access the SFC section for translations,
Please send a message to >>Admin<<
(

I

nclude : Full Name, SFC ID, SFC Username, Email)
Thank you!

201

2-

13 SFC Members

The DVD and Story Book translations are available on request, please contact Stina for info. Thanks!
------------------------------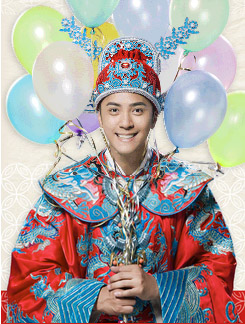 ------------------------------

------------------------------

1st Japanese Album
The SHOW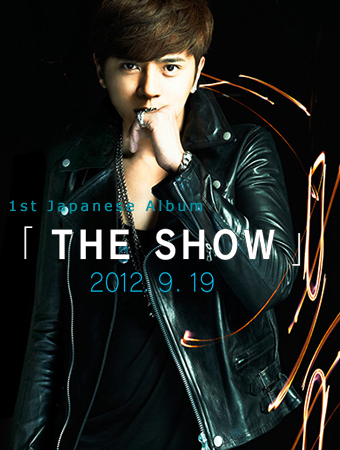 -------------------------------

[You must be registered and logged in to see this image.]
BEIJING: Many men waffle when asked whom they would side with, in an argument between their girlfriend and their mother.
Taiwan singer Show Luo isn't one of them.
The star expressed that his mother will always come first, when he met the media at an autograph session in Beijing on Monday, reported Chinese media.
"If she (his girlfriend) talks back to my mother, we'll just break up … because she is unfilial," said Luo matter-of-factly, without even a moment's hesitation.
Show Luo puts mum before girlfriend
This comes just weeks after Luo kissed his mother on the mouth during one of his concerts, an incident which has raised more than a few eyebrows.
Could he have an Oedipus Complex and feel some sort of attraction toward his mother?
Luo insists that this was not the case - he explained that he simply loves his mother very much, and, as her son, just wants to make her happy.
"In this world, you only have one mother. There is no second mother.
"Doting on her, being filial to her is very normal," said Luo, who had previously pointed out that he often kissed his mother to show his affection for her.
Those who want to be Luo's girlfriend now have one more thing to take note of (besides Luo's penchant for wearing women's clothes at home) - don't upset his mother.
Source: Channel News Asia
__________________________________________
-----------------------------------------------------------------------------
[You must be registered and logged in to see this image.]
Shanghai 10,001st Concert, the best ever!
[You must be registered and logged in to see this image.]

lollipopbbt<3show

S.F.C. Family





Number of posts

: 1722


Location

: In Show's Heart...Philippines



I agree with him. I love him very much. I'll also break up with a boyfriend if he talks back to my mom. My parents have been here and will be here for my entire live. And as long for that ridiculous news about him and Luo mama. Just like Luo mama said: "Those people haven't been breastfed or have they?

Sandhiya

Freshie





Number of posts

: 47


Age

: 29


Location

: Holland



i think it's right for him to side with his mother... like he said, you only have one mother... plus, she's the one who has always been there for him... and i think everybody should be filial not just to their mother but to their family...


yu_chun_shan

S.F.C. Family





Number of posts

: 808


Age

: 28


Location

: cebu, philippines



Yeah ~ Very well, Show.. That was a good idea..


claudz4lyf

Staff Member





Number of posts

: 909


Age

: 23


Location

: Camarin, North Caloocan City, Philippines



agree....



like u show....

lalaine_sweet18

Freshie





Number of posts

: 15


Age

: 31


Location

: philippines



well for me, it's best to side to whom is right. it always depends on the situation. but other than that, i still respect show's decision.


Alyssa Ordoñez

Super Fan





Number of posts

: 261


Age

: 23


Location

: Manila, Philippines



As I can see Show is very passionate and romantic...showin' your love and respect for your mom in public takes a real man to admit and appreciate all the good deeds...He inspired me so much and i'm looking forward to see him in person...i have just to save all my luck in the next SFC event & try to be there!
#iluvShow


chelsy lee

Freshie





Number of posts

: 24


Age

: 37


Location

: doha,qatar




---
Permissions in this forum:
You
cannot
reply to topics in this forum