SFC Update
201

3-

14 SFC Members

who

would like to access the SFC section for translations,
Please send a message to >>Admin<<
(

I

nclude : Full Name, SFC ID, SFC Username, Email)
Thank you!

201

2-

13 SFC Members

The DVD and Story Book translations are available on request, please contact Stina for info. Thanks!
------------------------------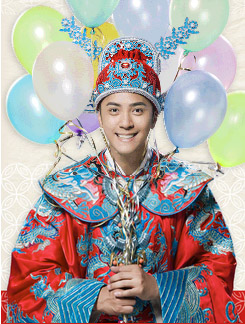 ------------------------------

------------------------------

1st Japanese Album
The SHOW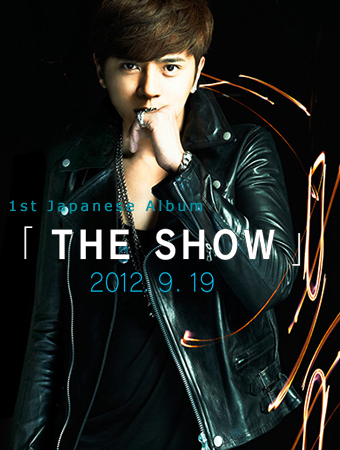 -------------------------------

The singer was caught on camera shouting after he was provoked at the Shanghai airport
[You must be registered and logged in to see this image.]
How would you respond if vulgarities were hurled at you when you step off a plane?
Singer Show Luo flared up and charged angrily at three to four men who pointed their middle fingers at him and called him names, after he arrived at the airport in Shanghai. The singer shouted, "Come over here, what are you pointing at?". The confrontation was caught n camera and a part of the footage was circulated on the Internet.
The men involved are believed to be Jay Chou's fans. After Show kissed his mother at his concert, netizens, speculated to be Jay's fans, dubbed his action incestuous and called him names, leading to the two singers' fans to have a heated clash online.
Show's manager expressed that the uploaded clip painted a bad picture of Show as it did not show the entire incident. He added that Show decided to let the matter rest after the guys apologised to him.
As the 32-year-old arrived in Shanghai on the same flight as Jay, it was once again suspected that Jay's fans were behind the incident.
Responding to this speculation, the singer expressed that he "believes that it's not done by Jay's fans as Jay's fans have integrity."
Show also expressed that should there be any criticism, "please only direct them to me. Please do not insult my mother, that's my bottom-line. Please put yourself in my shoes." The singer then ended his response with an apology, hoping that the issue will die down soon.
The singer's manager had also expressed that Show and Jay had boarded the same car at Shanghai airport and that there was no grudge between the pair.
Jay's management commented that they believe that "it is not done by Jay's fans as Jay's fans are very kind." They also expressed their wish for fans of both singers to quit fighting.
Source: Xin Msn Entertainment
__________________________________________
-----------------------------------------------------------------------------
[You must be registered and logged in to see this image.]
Shanghai 10,001st Concert, the best ever!
[You must be registered and logged in to see this image.]

lollipopbbt<3show

S.F.C. Family





Number of posts

: 1723


Location

: In Show's Heart...Philippines



They just get what they deserve. Show is also human to feel and gets fed up. I'm thankful he was able to hold his punch. As long as Show holds his punches, I'm not worried how he defends himself with people who provokes him. He's been lenient for many years.
Show have asked people not to hurt his family. Why provoke him? To test how he really is or how bad he could go when provoke?
No matter how bad Show would show his feelings, I don't care. As long as he holds his fist, I will still be here for him. Even if his fist would fly, I will still be here to support him. Because I know he will not lower himself to this level. He wasn't brought up like that by his parents.
So good luck to people who will get a black eye when he losses his temper

don't enter the lion's den when you're not ready


czeherazade

S.F.C. Family





Number of posts

: 506


Location

: Philippines




---
Permissions in this forum:
You
cannot
reply to topics in this forum