SFC Update
201

3-

14 SFC Members

who

would like to access the SFC section for translations,
Please send a message to >>Admin<<
(

I

nclude : Full Name, SFC ID, SFC Username, Email)
Thank you!

201

2-

13 SFC Members

The DVD and Story Book translations are available on request, please contact Stina for info. Thanks!
------------------------------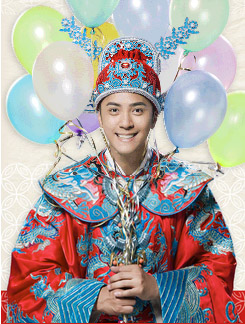 ------------------------------

------------------------------

1st Japanese Album
The SHOW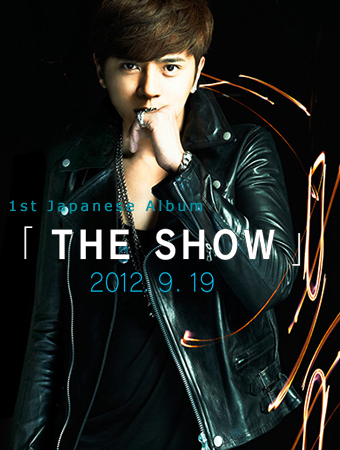 -------------------------------

Show Luo's new 2012 album, "9ood Show" 's album sales have soared, on the afternoon of the 19th for the Celebratory Version autograph session at XiMenDing, the sales broke 155,215 copies, breaking last year's record, Show exclaimed: "Cool!". But the hundred thousand number's 'one' fell from the back board, going from 150,000 to 50,000, scaring Show that he grabbed his chest fearing the album sales have really shrunk!
The recently distressed Show has been covered in topics, first is the Taichong concert wherein he had kissed Luo Mama had caused fans online to argue, being immediately attacked again about the revision of the albums. Xiao Zhu put up a smile and replying: First, he solemnly requested for everyone not to attack his family, he is an artist so being attacked by criticisms is okay, asking the netizens to see the matter through other people's eyes, he said: "Who wants to see their own mom and dad being attacked?" The new celebratory album was to battle piracy, if there are no fans supporting then there would be no celebratory version, he also said: "A lot of people revise their albums, even six and seven versions, do not put the finger on me!"
After the Golden Melody Awards nominations were released, Show has been called "Golden Melody Pearl", Show said: "Of course I'm disappointed", being the best selling singer, he always told himself to not mind the awards, only care if the applause is loud, but singing fast dance songs are not easy! Feeling very sorry for the excellent album production team. Finally, Xiao Zhu revealed that there will be a new concert plan for this year, the time is still undetermined, he plans to challenge his own records, everyone please look forward!
[You must be registered and logged in to see this image.]
[You must be registered and logged in to see this image.]
Source: Yam News
Translated By: lollipopbbt<3show
__________________________________________
-----------------------------------------------------------------------------
[You must be registered and logged in to see this image.]
Shanghai 10,001st Concert, the best ever!
[You must be registered and logged in to see this image.]

lollipopbbt<3show

S.F.C. Family





Number of posts

: 1723


Location

: In Show's Heart...Philippines



aww... i really feel sorry for show

he always gets attacked every time he is being more popular


princezblu

Freshie





Number of posts

: 29


Location

: philippines



thanks a lot for translating
*sigh yes media will all the time find something to bash on him
good that he at least tries not to listen to it

freya1507

S.F.C. Family





Number of posts

: 3485


Location

: German / in Austria



with his personality i know will keep on fighting. Dont worry show we will always be there, we will always love and support you no matter what...that criticisms only shows that many people envy your popularity that is why they are trying to do something to destroy you,,,keep on fighting my dear...!!!

chen ni

Fan





Number of posts

: 88


Age

: 36


Location

: taipei hsien yingge town



*sigh* This happens every time he does good in something, especially his annual albums =.=
Last week I saw all those criticisms and the huge war that was going on on weibo @.@
It's terrible


Elimoon0




Number of posts

: 10


Age

: 22


Location

: Canada




---
Permissions in this forum:
You
cannot
reply to topics in this forum