SFC Update
201

3-

14 SFC Members

who

would like to access the SFC section for translations,
Please send a message to >>Admin<<
(

I

nclude : Full Name, SFC ID, SFC Username, Email)
Thank you!

201

2-

13 SFC Members

The DVD and Story Book translations are available on request, please contact Stina for info. Thanks!
------------------------------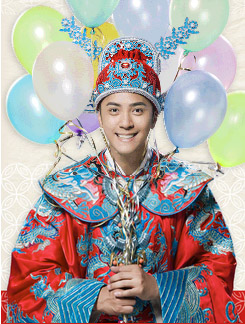 ------------------------------

------------------------------

1st Japanese Album
The SHOW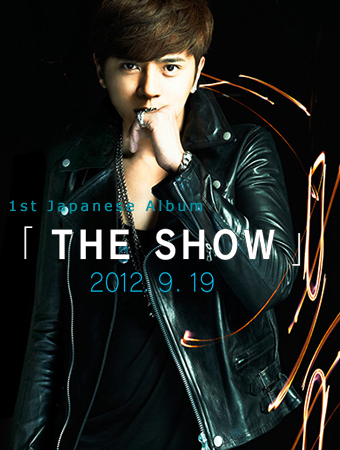 -------------------------------

[You must be registered and logged in to see this image.]
Asia's King of Pop Show Luo
WITH his ninth album, 9ood Show, Show Luo has once again demonstrated that he is more than just a handsome face. He has impressed fans with his great dance moves and has definitely lived up to the name of "Asia's Dance King'. ES Junior takes a look at his rise to stardom.
SHOW Luo's mother was a singer and Luo performed alongside his parents from the ago of three. He was a natural performer since he was not too shy to sing and dance in front of strangers.
Luo got his nickname 'Xiu Zhu' in secondary school. At that time, he was plump and his skin was quite dark. He later lost lots of weight when he met with an accident while cycling. After high school, Luo participated in a competition in which he imitated his idol Aaron Kwok. His imitation was so good that the judges were impressed. Then he and three other contestants formed a band. This did not last long, however, as two members had to join the army. After that, Luo joined another group called Romeo. They released two albums, but then some members of that band had to leave for military service.
Luo stayed in showtime and began hosting game shows. Viewers were drawn to his sense of humour and his fans grow in number. In 2003, he released his debut album, Show Time, which sold 80,000 copies.
Luo has also starred in several Taiwanese drama series, including Corner With Love and Hi My Sweetheart. People began to acknowledge his acting ability. What's more, unlike other teen idols, Luo was willing to leave behind his good-looking image to play a geeky character in Hi My Sweetheart.
Personal Loss
In 2005, Luo went through a painful period when his dad passed away. As an only child, he was extremely close to his parents and his father's death, needless to say, was devastating. Luo, however, decided to turn his grist into motivation and make his dad proud of him. Luo has achieved this target, becoming one of the most popular artists in Asia. In March, he became the first Taiwanese artist to have his own YouTube channel. He has also broken into the Japanese market with his first Japanese single 'Dante'.
[You must be registered and logged in to see this image.]
Source: ES Junior
__________________________________________
-----------------------------------------------------------------------------
[You must be registered and logged in to see this image.]
Shanghai 10,001st Concert, the best ever!
[You must be registered and logged in to see this image.]

lollipopbbt<3show

S.F.C. Family





Number of posts

: 1723


Location

: In Show's Heart...Philippines



Thanks lollipopbbt<3show! =)) Really appreciated it.
Yeah, the article is right. He's more than just a handsome face.


lzxslxz123

Staff Superior





Number of posts

: 1365


Age

: 20


Location

: Laguna,Philippines



ooow yeah!!!!!!!! go show!!!!

princezblu

Freshie





Number of posts

: 29


Location

: philippines




---
Permissions in this forum:
You
cannot
reply to topics in this forum