SFC Update
201

3-

14 SFC Members

who

would like to access the SFC section for translations,
Please send a message to >>Admin<<
(

I

nclude : Full Name, SFC ID, SFC Username, Email)
Thank you!

201

2-

13 SFC Members

The DVD and Story Book translations are available on request, please contact Stina for info. Thanks!
------------------------------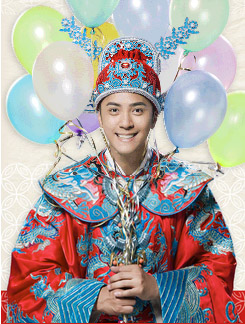 ------------------------------

------------------------------

1st Japanese Album
The SHOW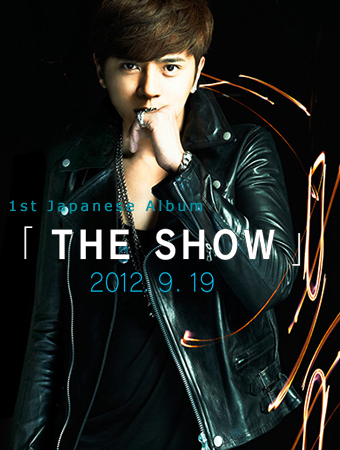 -------------------------------

[You must be registered and logged in to see this image.]
For Xiao Zhu's new album, "9ood Show", the record company had spent a lot, not only booking a plane and a cruise for his album release, But also spending 20 million NT to film a mini movie, plus the planning fees and promotional fees, reaching as high as 68 million NT. With the record industry having a sluggish market, Show Luo was able to reach a record budget, making people worry if the input and output would be directly proportional, but he has a relaxed face: "Money is not the problem, but having to work hard making the music, the music industry is bleak, we cannot be reckless, I hope everyone can see that music has hope. Of course I am worried about the sales, luckily, I was the champion in Taiwan these two years, and can be considered as a boost." He says that he made his work feel like pleasure, "Now matter how tired my body is, You have to keep going, now, I still have a sense of danger, not knowing which record company has prepared a talented person, and his goal is to beat Show Luo."
Recently entering the Japanese market with great success, Show Luo says that his requirement for himself is "cannot lose face, achieve something". Being able to get in top ten of a music chart, Show says he has reached his goal, even AKB48 is aware of him, but he is not expecting to work together, "Impossible, they're so famous in Japan, whereas I am only a newbie there." the reporters opposed this statement, anyhow, his fan base in Asia is not poorer than the Japanese 90's girl group, Show has his own explanation: "Like when Kumi Koda messaged me, asking me 'When you released an album in Japan, why didn't you tell everyone that we worked together before?' I replied 'I don't want to be in the news because of you.' " Apparently, Show's heart hides a knot that couldn't be untied, "I don't want to depend on anyone, for so many years, there have always been statements like this, becoming friends with Jolin Tsai and Jay Chou, they said I rely on their fame, I painstakingly climbed up step by step, but being misunderstood that I rely on others' fame.
Show, who really wanted to achieve something, is flourishing in his career, but on his relationship side has 0 rumors recently, Show says that now, friends visiting him would have to  go to the working place, secretly going home in the early morning to surprise his mom, it's not that he doesn't want to be in a relationship, but it's because he doesn't have time to take care of his girlfriend, "If all my spirit would be placed on work, then it would be cruel to the other party, my heart wouldnt be on her, there will be more quarrels." Compared to girlfriend, Show said he would first take care of his mom: "Mom is very contradictory, if I really take care of my girlfriend, she'll get jealous, even wanting me to choose between her and my girlfriend. If dad was here, he could still accompany mom, but now, she only has me to accompany her. My resting time is a only a little, I should use it to accompany mom." Show says he enjoys his life alone,  "Right now I have no girlfriend, I'm happy, I'm happy with the single life. Like if I have a vacation and I'd be going to Thailand, I don't have to report to my girlfriend, I don't need to hear her say 'Why won't you accompany me.' "
Translated By: lollipopbbt<3show @
[You must be registered and logged in to see this link.]
Source: HK Business Daily
__________________________________________
-----------------------------------------------------------------------------
[You must be registered and logged in to see this image.]
Shanghai 10,001st Concert, the best ever!
[You must be registered and logged in to see this image.]

lollipopbbt<3show

S.F.C. Family





Number of posts

: 1723


Location

: In Show's Heart...Philippines



i know time will come that he'll find time for his love life. and who could that luckiest girl be? who ever she could be... she will be very lucky to have a husband like show, that is very caring and loving.


Alyssa Ordoñez

Super Fan





Number of posts

: 261


Age

: 23


Location

: Manila, Philippines




---
Permissions in this forum:
You
cannot
reply to topics in this forum