SFC Update
201

3-

14 SFC Members

who

would like to access the SFC section for translations,
Please send a message to >>Admin<<
(

I

nclude : Full Name, SFC ID, SFC Username, Email)
Thank you!

201

2-

13 SFC Members

The DVD and Story Book translations are available on request, please contact Stina for info. Thanks!
------------------------------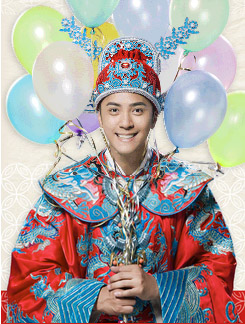 ------------------------------

------------------------------

1st Japanese Album
The SHOW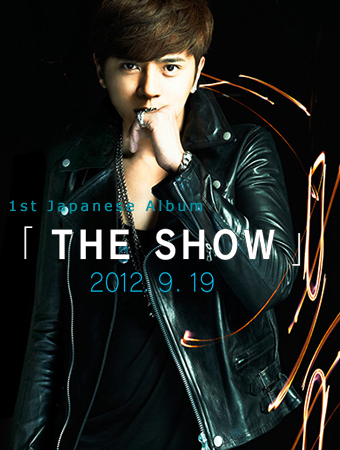 -------------------------------

The Taiwanese singer was promoting his first Japanese single ˜Dante'
[You must be registered and logged in to see this image.]
Album sales of Taiwanese singer Show Luo, also dubbed the Asian King of Dance, had been doing well in recent years.
The singer made his debut in the Japanese music industry with a new Japanese single Dante, a month ago on Feb 15. The single entered the Japanese Oricon Top 10 Chart on the first week of its release, and has sold up to 25,000 copies today.
At a promotional activity for this Japanese single yesterday, the 34-year-old singer let on that he was down with a terrible cold and burst an artery in his eye due to the coughing fits.
Despite his illness, Show insisted on carrying out a LIVE performance to thank his fans -- and a group of 30 Japanese fans who travelled to the country to show their support -- for bracing the 14-degrees rainy weather to attend the event at Ximending, Taiwan. He also specially went down stage to shake their hands.
Show also shared his thoughts about the recent promotional tour in Japan and let on that he had screamed because he was so happy, as it was his first time seeing his own poster on the streets of Japan.
Show added that when he saw his music video playing in Shibuya, he ran around happily and shouted at the top of his voice.
The singer also revealed that he had fulfilled one of his wishes by recording a Japanese single, and has finished recording his next Japanese single.
Source: Xin MSN Entertainment
__________________________________________
-----------------------------------------------------------------------------
[You must be registered and logged in to see this image.]
Shanghai 10,001st Concert, the best ever!
[You must be registered and logged in to see this image.]

lollipopbbt<3show

S.F.C. Family





Number of posts

: 1723


Location

: In Show's Heart...Philippines



so happy for him for a very successful debut in japan but he should really not overwork himself... take care of yourself show so that you can do even more and fulfill your dreams...


yu_chun_shan

S.F.C. Family





Number of posts

: 808


Age

: 29


Location

: cebu, philippines



I really admire SHOW for his attitude towards work.
Oh, that so impressive... ignoring his illness just to perform live?! He is the only artist that i knew having burning determination!!!


Alyssa Ordoñez

Super Fan





Number of posts

: 261


Age

: 23


Location

: Manila, Philippines



really love his attitude when it comes to work... but hope hes can take care of himself more support support love

belina

Fan Family Member





Number of posts

: 382


Age

: 32


Location

: Sydney Australia



erhmmm,... 34years? hahaha, not quiet yet... anyway....
love him how he insist to do everything for the fans sake...
we will support you til the end... <3

---
Permissions in this forum:
You
cannot
reply to topics in this forum