SFC Update
201

3-

14 SFC Members

who

would like to access the SFC section for translations,
Please send a message to >>Admin<<
(

I

nclude : Full Name, SFC ID, SFC Username, Email)
Thank you!

201

2-

13 SFC Members

The DVD and Story Book translations are available on request, please contact Stina for info. Thanks!
------------------------------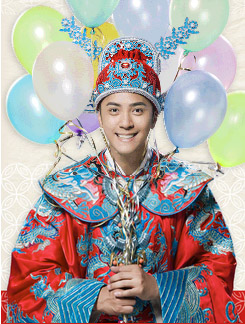 ------------------------------

------------------------------

1st Japanese Album
The SHOW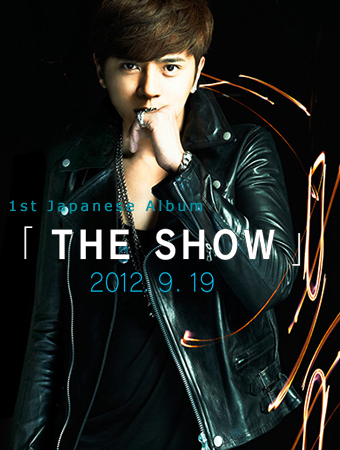 -------------------------------

Taiwanese pop stars Show Lo and Rainie Yang promote Australia in a dedicated online drama
By CNNGo Staff March 5, 2012 Monday
[You must be registered and logged in to see this image.]
Quick spoiler: The Flinders Street Railway Station in Melbourne will appear in Rainie Yang (left) and Show Lo's (right) love drama.
In today's worldwide tug-of-war to win the hearts and wallets of Chinese tourists, Australia is pulling well above its weight.
Tourism Australia doubled its marketing budget for Chinese travelers last year (though no specific figure was revealed) and, according to some industry experts, the agency's Shanghai office is the largest in its global network.
And there's more.
Australia is now making a big bet on China's video-sharing sites and celebrities to attract more attention.
[You must be registered and logged in to see this image.]
Will the drama make Melbourne's Graffiti Lane Australia's new landmark for Chinese?
Love drama on Tudou and YouTube
Tourism Australia invited Taiwanese pop stars Show Lo (罗志祥) and Rainie Yang (杨丞琳) to shoot an Internet mini drama, promoting the country's scenery to more than 500 million Chinese netizens.
The drama, which is billed as "a modern love story with a little bit of suspense," is spread over five 10-minute episodes.
The drama is currently being filmed in Victoria, New South Wales and Tasmania and is due to hit YouTube and Chinese video site Tudou (土豆网) in April.
"Tourism Australia sees the potential and high engagement of online video portals and platforms in reaching Chinese consumers nationally in China and across the region," a spokesperson from the agency told us.
Meanwhile, five extra destination videos are being produced. And they will follow each of the drama's episodes to introduce the regions and attractions that appeared in the story.
According to Tourism Australia, "influential celebrities generate word-of-mouth recommendations, not only for the China market but also amongst the Greater China region."
More on CNNGo: Chinese boost Sydney's lagging tourism sector
The new campaign cost AU$940,000, split between AU$370,000 on production and AU$570,000 for public relations activities and promotional support.
"Friends of Australia" advocacy network
This is not the first time that Show Lo has promoted Australia to mainland Chinese fans.
The 33-year-old star filmed 10 five-minute travel-themed promos last year in Queensland, which reached 400 million viewers through China's Travel Channel and online video platforms.
This has become part of the reason for Tourism Australia to enlist the multi-talented actor, singer and dancer again this year.
Lo is also a member of "Friends of Australia," a global network of more than 100 opinion leaders and celebrities who promote Down Under to visitors.
The other Chinese members of the network include Hong Kong celebrity Karen Mok (莫文蔚), and travel writer Zhang Jinpeng (张金鹏).
More on CNNGo: 10 natural wonders of Australia
Rainie Yang has yet to join "Friends of Australia." The 28-year-old singer and actress was voted "Best Actress" in the 2010 Golden Bell Awards in Taiwan and is regarded a perfect screen partner with Lo.
Tourism Australia's ambition
China is now Australia's third largest source of inbound visitors, after New Zealand and the United Kingdom.
Last year, more than 540,000 mainland Chinese tourists spent AU$3.6 billion in Oz.
Tourism Australia estimates in its "China 2020 Strategic Plan" that 860,000 Chinese tourists would fork out approximately AU$8 billion annually in the country by 2020.
And their main target is big-city "affluent couples" from mainland China, who are envisaged as experienced travelers between the age of 30 and 49.
[You must be registered and logged in to see this link.]

claudz4lyf

Staff Member





Number of posts

: 909


Age

: 23


Location

: Camarin, North Caloocan City, Philippines



ahh really really HAPPY for Australia Fans!!! I hope one day will be in mah country~~!
Haha

Wish them goodluck! Btw, i mite have missed it, but do you know the name for their online series ?
I don't think the name for the online series have been released - if anyone knows the name or the exact release date, do pls share! Thx!! Can't wait to see it though - want to see which locations in NSW, VIC & TAS they picked to film it!

ralb38

S.F.C. Family





Number of posts

: 113


Location

: Australia



I'm sure that Australia will have more visitors after releasing their online drama.....
still waitng for him to visit PHILIPPINES.......


Alyssa Ordoñez

Super Fan





Number of posts

: 261


Age

: 23


Location

: Manila, Philippines



Wow. Rainie being named as a perfect screen partner for Show isn't surprising considering the fact that almost all love their tandem!
Kudos to them!

Hope the mini drama will be great!

I'm very much excited

Haha.

lzxslxz123

Staff Superior





Number of posts

: 1365


Age

: 20


Location

: Laguna,Philippines



yay yay yay yay


belina

Fan Family Member





Number of posts

: 382


Age

: 32


Location

: Sydney Australia



very much excited to see their tandem again! can't wait for it!


yu_chun_shan

S.F.C. Family





Number of posts

: 808


Age

: 29


Location

: cebu, philippines




rain-cloud

Fan





Number of posts

: 115


Age

: 24


Location

: Washington





Similar topics
---
Permissions in this forum:
You
cannot
reply to topics in this forum