SFC Update
201

3-

14 SFC Members

who

would like to access the SFC section for translations,
Please send a message to >>Admin<<
(

I

nclude : Full Name, SFC ID, SFC Username, Email)
Thank you!

201

2-

13 SFC Members

The DVD and Story Book translations are available on request, please contact Stina for info. Thanks!
------------------------------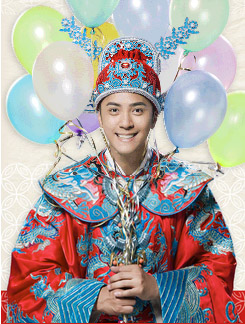 ------------------------------

------------------------------

1st Japanese Album
The SHOW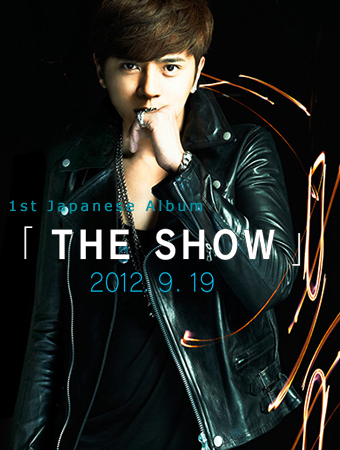 -------------------------------

Show Lo Spends $100,000 A Month, Gets Facials 52 Times A Year - Self-Proclaimed Beautiful Guy, Head to Toe Care
06/10/2008
[You must be registered and logged in to see this image.]
Show "Xiao Zhu [Little Pig]" Lo's extent of liking to be pretty isn't less of that of a girl's. Every month, he spends almost $100,000 to care for his hair, face, body, fingers and toes, everything gets special care, he's more diligent that most girls. A few days ago, he went to get a manicure and pedicure, Show very happily said, "The Pretty Boy Returns!"
The 28 years young, Show Lo, claims himself a "Beautiful Young Man," but he definitely has the traits for one. He also is exceptionally caring of his face, every week he goes for a facial. In calculating, he spends 52 days in a year to care for his facial skin, it's no wonder that his face shows no sign of aging.
With Specialist's Treatment, So Comfortable He Falls Asleep
A while ago, Show's schedule was packed and couldn't pencil in some time to get a manicure and pedicure, but as summer rolled around, his outfits easily reveal his arms and legs. Thus he hoped that he'd do hand/feet care at least once every 2 weeks. A few days ago, he went to good friend Jolin Tsai's store to get it done. It took 3 hours, with a specialist at his hands and feet - it was so comfortable he fell asleep. In order to keep their "Long Time Customer" the parlor's boss obviously has to give Show a discount.
Like Being Pretty, But Says It's For His Fans
According to a marketing survey, the sales for care products for men have increased 30% in the past 3 years, and this year that number has increased to almost 67% this year, to about $19.5 billion USD. Show Lo who is all for this care is one of their main consumers. In his blog, he shared his ideals in being pretty. He said, "Don't think that guys getting manicures is a gross thing. Guys have to like staying clean in order to attract girls that like being clean." He also brought up another reason, "I frequently sign autographs and shake hands with fans. I can't do that with dirty hands right?!" Even though it's a little of a stretch, but it's also a kind of respect to his fans.
Pig Legs Dance - Too Bulky, Pig Soles Not Pretty
In speaking of places of his body where he's dissatisfied, Show feels that it's probably his pair of "Pig Legs." He thinks that because he dances, they're too bulky, and he also said that the soles of is feet are not comely.
Show was going to start recording for his new album, but when you're popular you get tons of work. Besides hosting, and commercials, he is also getting ready promotions for "Hot Shot" which will soon air in July, so he's only recorded 3 of his songs. The money-snatching Show heard that his manager Xiao Shuang would soon open up a pet hotel, and he felt that it was really unique and has already made a promise with Xiao Shuang to consider in investing if she decided to open up a chain store.
Source: Liberty Times
Translated by o_ost1nao_o
Spoiler:

【2008/06/10 自由時報】小豬月砸10萬 1年做臉52天 自詡美少男 從頭到腳都保養

[You must be registered and logged in to see this link.]

記者陳慧玲/台北報導

「小豬」羅志祥愛美程度不輸女生,每個月至少要花近10萬台幣勤做保養,從頭髮、臉、身體到手足,全都要仔細呵護,比女生還勤勞。前幾天做完手腳保養後,小豬開心說:「美少男又出現了!」

28歲的小豬以「美少男」自詡,他確實有本錢,又特別重視臉部保養,每週1次做臉,這樣算來1年要花52天細心呵護臉部肌膚,難怪臉上從來不顯歲月痕跡。

專人伺候保養 舒服到睡著

前陣子小豬工作太忙,抽不出時間保養手腳,但最近夏天到來,穿著上容易露出手腳,因此他希望至少每2週就要去做1次手腳保養,前幾天他才去好友「Jolin」蔡依林的店加強保養,一耗就是3小時,有專人伺候幫他護手、護腳,舒服到竟在坐椅上睡著了;為了留住這位「常客」,店家老闆當然會給小豬特別折扣。

愛美硬扯 為粉絲護手貼

根據市場調查,男性保養品市場過去3年成長7成,估計今年全球將快速成長67%,可望達到195億美元,熱衷保養的小豬就是消費主力。他還在部落格上分享他愛美的觀點,他說:「不要覺得男生保養手是很噁心的一件事,男生要愛乾淨才能吸引愛乾淨的女生。」他還扯出另一個理由:「我要常常跟歌迷簽名握手,手總不能髒髒的吧!」雖然有點「牽托」,但也算是對歌迷的尊重!

豬腿跳舞壯 豬掌不好看

談到最不滿意的身體部位,小豬覺得應該是一雙「豬腿」,他認為跳舞的腿看起來太壯了,也嫌自己的腳掌不好看。

原本小豬已開始為新專輯錄音,但人紅工作多,主持、廣告之外,還得準備為7月上檔的「籃球火」宣傳,導致目前只完成3首歌錄音。搶錢一族的小豬,聽說經紀人小霜將開設寵物安親班,他覺得非常特別,已跟小霜約定開分店時考慮加入投資。
__________________________________________
[You must be registered and logged in to see this image.]
whoaaaa... pet hotel!!
that seems to be a business well suited for Xiao Shuang's animal-loving personality!

an interesting thing - there was an article that was VERY similar to this one.. that was published in a chinese newspaper in Canada.. i thought about translating it but it i could barely read it T_T.. so thanks stina!! =)

..|dreeam|..

Super Fan





Number of posts

: 231


Location

: Toronto, Canada



Are you serious dreeam ?????
Did they mention Show's name ???If they really did, he iisssss becoming more famous and more ppl are goin to noe more about him !!! =)

stuipid445

Fan Family Member





Number of posts

: 343


Age

: 22


Location

: Singapore




---
Permissions in this forum:
You
cannot
reply to topics in this forum