SFC Update
201

3-

14 SFC Members

who

would like to access the SFC section for translations,
Please send a message to >>Admin<<
(

I

nclude : Full Name, SFC ID, SFC Username, Email)
Thank you!

201

2-

13 SFC Members

The DVD and Story Book translations are available on request, please contact Stina for info. Thanks!
------------------------------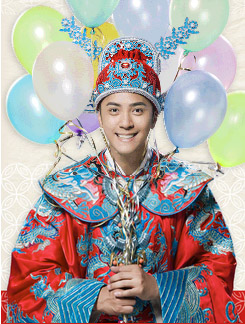 ------------------------------

------------------------------

1st Japanese Album
The SHOW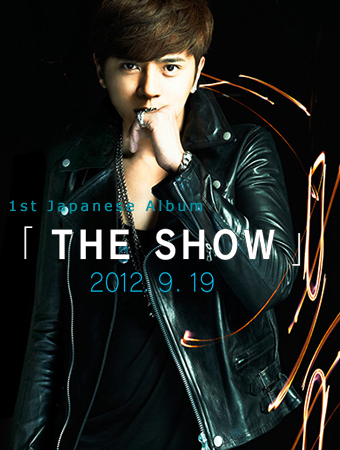 -------------------------------

Show's Part:
Taiwanese singer Show Luo believes that his concert audience should work as hard as him.
The 32-year-old entertainer is not shy about giving instructions on how his fans should behave: "If the audience gives me a nigger and louder response, my performance will be even more enthusiastic and I may do something special."
As a friendly warning to the party-poopers, he threatens to minimize all audience interaction if the reception he gets is anything less than he expects.
"If you guys have no response or are 'very soft' when cheering, maybe I'll immediately leave after performing," he says with a big laugh. The Mando-pop star is speaking to Life! In Mandarin in a promotional interview for Saturday's Sundown Festival, over the telephone from Taipei.
Other performers at the festival include Luo's labelmate Chang Yun-Jing, SHE's Hebe Tien and Korean boyband Teen Top.
Well-known as the glib host on the daily variety show 100% Entertainment, Luo likes to speak his mind.
For example, when asked about his participation in this music festival, he quips: "I'm part of it because the organisers asked me to come", and he proceeds to laugh loudly.
"You never thought I'd be so direct, right? But I do feel very honoured to be invited because the festival is huge," he adds.
The singer, who also acts, dances and has his own clothing label Stage, may be known for his show-boating antics. But he does not care if he has to share with other performers.
"We always have such festivals with other artists and to perform on the same stage with everyone, it's a happy occasion and everyone feels like a family."
What he cares about is the audience, as he says: "Being in a festival with other singers from around the world, the happiest people will be the audience."
"They have their own favourites, and to be able to catch whoever they like on one stage, that is sharing music and for artists, sharing your performance."
Luo's fellow Gold Typhoon labelmate Chang agrees wholeheartedly with this view and cannot wait to see Luo and the others performance.
Luo is a "dancing king" and is simply "electrifying" on stage, adds Chang.
[You must be registered and logged in to see this image.]
Source: The Strait Times
__________________________________________
-----------------------------------------------------------------------------
[You must be registered and logged in to see this image.]
Shanghai 10,001st Concert, the best ever!
[You must be registered and logged in to see this image.]

lollipopbbt<3show

S.F.C. Family





Number of posts

: 1723


Location

: In Show's Heart...Philippines



nice nice heheheheeh Show never shy of speaking of his mind heheheeh so cheerful as always lolz Come on Singapore festival heeeheh give him loud noise heeehehhe

belina

Fan Family Member





Number of posts

: 382


Age

: 32


Location

: Sydney Australia



gee, Show is really organized, even to the point of what will be the behavior of hands in his performance

don't worry we'll give you your expectations!!!!!!!

Alyssa Ordoñez

Super Fan





Number of posts

: 261


Age

: 23


Location

: Manila, Philippines





Similar topics
---
Permissions in this forum:
You
cannot
reply to topics in this forum