SFC Update
201

3-

14 SFC Members

who

would like to access the SFC section for translations,
Please send a message to >>Admin<<
(

I

nclude : Full Name, SFC ID, SFC Username, Email)
Thank you!

201

2-

13 SFC Members

The DVD and Story Book translations are available on request, please contact Stina for info. Thanks!
------------------------------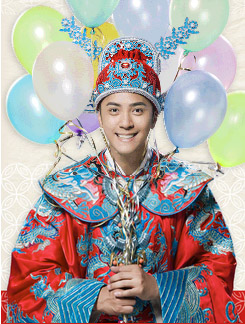 ------------------------------

------------------------------

1st Japanese Album
The SHOW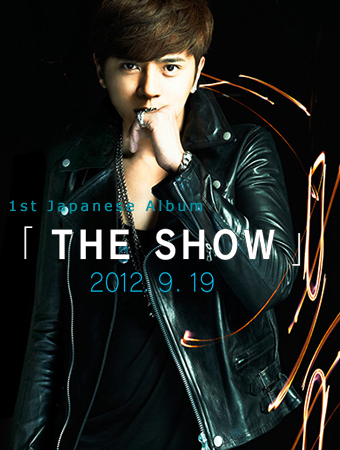 -------------------------------

Exclusive : Show Lo Keeps Low Profile in Disaster Relief
06/07/2008
[You must be registered and logged in to see this link.]
On the night of June 6th, Show "Xiao Zhu [Little Pig]" Lo held a fan meet concert in Guang Zhou Radio's International Convention Center themed "Disaster Relief , Sending Love" sponsored by China Mobile. Asia's dance king Show Lo sang "Jing Wu Men [Dance Gate]," "Lian Ai Da Ren [Love Expert]," "Wo Bui Chang Ge [ I Don't Know How to Sing] – A Song For You," "Ai Zhuan Jiao [Love*Corner]," "Bai Gei Ni [Defeated By You] – Defeat In Love," and "Yi Zhi Du Xiu [Outstanding] – Show Time." He displayed both this passionate and moving sides, earning the hearts of all his Guang Zhou fans, with his amazing charm of a superstar. In this time of coming together, Show not only used his encouraging words and music to cheer on the disaster victims, but his "Luo Jia Jun" [Lo Army] also came together as one, and donated $30,000 for the Sichuan disaster relief.
[You must be registered and logged in to see this link.]
Even though it was pouring that night, fans still enthusiastically attended the event, Luo Jia Jun uniformly wore their yellow club shirts, and for a second, the audience was a sea of yellow, a display of grandeur. Show wore a white button-up shirt, with a black vest, black boots, and black gloves, which made his fans scream continuously. Show recalled that this was his second time at the International Convention Center. His first time was for the release of his first album, that time left a big impression on him, entering the venue by crashing through paper, very special. Returning to the stage this time, Show was obviously very excited, and immediately sang the spectacular "Jing Wu Men," the familiar "Lian Ai Da Ren" and a very passionate "Wo Bu Hui Chang Ge" to pay in return for an immensely enthusiastic crowd.
[You must be registered and logged in to see this link.]
The Sichuan disaster had unified the hearts of all of China. That night, the organizers had especially arranged for 2 fans from Sichuan to come on stage. They brought Show a report of how the situation was like in their homes back in Sichuan. After listening to their reports, Show was very condoling, and hugged the two Sichuan fans very tightly. And then encouraged them, "I also bear the pain of losing family, so I deeply understand the feeling of losing a family member. But I hope that everyone will be able to turn this sorrow into strength, and have us all start anew." Afterwards he sang the classic "Ai Zhuan Jiao" hoping to send out love to the disaster sites, sending it out to all corners. Under his summoning, Luo Jia Jun also donated $30,000 hoping to give their what they can to help their friends in Sichuan. They all also folded paper cranes as blessings, each crane representing a piece of fortune/happiness.
[You must be registered and logged in to see this link.]
Even though the fan meet concert was themed for a low-profiled disaster relief, but Show's arrival still sparked the enthusiasm of Guang Zhou. On stage, Show not only showed his spontaneous humor, he also cooperated with host and referred to himself as "Mr. Pig" and then used a megaphone as a telephone, where everyone was unable to keep from laughing. Afterwards, he was impatient in introducing his new drama series "Hot Shot" and started promoting. "When this drama airs in Guang Zhou, Shanghai, you guys have to watch! I guarantee that the first episode will have you guys in tears! So you guys have to watch Show Lo's amazing acting skills!" Show very humorously promoted.
Finally, the concert ended in "Bai Gei Ni" and "Yi Zhi Du Xiu." The fans all screamed for more, in hopes that Show would get a chance to hold a concert in Guang Zhou. He also revealed that he's in the process of producing his album at the moment, and is planning to have it ready for everyone this year.
[You must be registered and logged in to see this link.]
Source: Hao De Wap
Translated by o_ost1nao_o
Spoiler:

【2008/06/07 3G門戶】獨家:羅志祥低調賑災引爆廣州

(羅志祥廣州歌友會廣州開唱)

(3G娛樂專稿文/圖唐丹)6月6日晚,中國移動主辦的以"抗震救災,愛心傳遞"為主題的羅志祥廣州歌友會,在廣東電台國際會議中心火熱開唱。亞洲舞王羅 志祥帥氣出場,用《精舞門》、《戀愛達人》、《我不會唱歌》、《愛轉角》、《敗給你》以及《一支獨秀》六支歌曲暢快淋漓的展示了他既深情又動感的一面,征 服了廣州的歌迷,盡顯非凡的巨星魅力。在全國萬眾一心抗震救災的時刻,羅志祥不僅用自己勵志的語言和歌曲來鼓勵災區的朋友們,在他的感召之下,他的羅家軍 也萬眾一心,現場為四川災區捐獻出三萬元。

(小豬白襯衣、黑馬甲配上黑皮靴、黑手套帥氣登場

儘 管當晚下著瓢潑大雨,但眾多歌迷還是蜂擁而至,羅家軍統一穿著黃色的會服,台下頓時變成一片黃色的海洋,很有氣勢。小豬自己則是白襯衣、黑馬甲配上黑皮 靴、黑手套帥氣登場,引來歌迷尖叫連連。小豬回憶說,這是自己第二次來到國際會議中心,第一次是發自己的第一張專輯,特別讓他印象深刻的是那次的出場方式 是破紙而出,非常特別。再次來到這個舞台,小豬當然也是興奮不已,馬上為大家獻唱鋒芒四射的《精舞門》、耳熟能詳的《戀愛達人》以及一首深情的《我不會唱 歌》,回報全場熱情的觀眾。
四川地震災區的同胞們牽動著每一個中國人的心

。當晚,主辦方還特別安排了兩位家鄉在四川災區的歌迷出現在舞台上,他們給小豬帶來了他們在四川災區的家人的情況。聽完兩人的講述,小豬心疼不已,緊緊擁 抱這兩位來自四川的歌迷。並且鼓勵他們說:"我也有失去家人的痛苦,深深了解失去家人的心情。但是,希望大家都能化悲痛為力量,讓我們一起重建家園。"隨 後,他又演唱了《愛轉角》這首經典曲目,希望能把愛傳遞到災區,傳遞到每一個角落。在他的感召下,羅家軍慷慨解囊,捐出了三萬元,希望能儘自己最大的能 力,幫到四川的朋友們。他們還一起動手折起了祈福的紙鶴,每一隻紙鶴都代表這一份美好的祝福。

(帥氣十足)

雖 然當晚的歌友會以低調賑災為主,但是羅志祥的出現還是點燃了廣州的熱情。小豬在舞台上,不經意指尖流露出的機智幽默,他一會配合主持人戲稱自己是豬先生, 又拿擴音器充當話筒,讓人忍俊不禁。之後,他還迫不及待為自己的新劇《籃球火》做起了宣傳。 "等這部戲在廣州,上演的時候,你們一定要看!我保證第一集就會讓大家哭慘!那麼,大家一定要來看看羅志祥精彩的演技!"小豬幽默的說。
最後,在《敗給你》和《一支獨秀》歡快的歌聲中,結束了今天的歌友會。歌迷們都直呼不過癮,羅志祥稱希望有機

(羅志祥廣州歌友會熊抱歌迷)

會來到廣州開演唱會,而且給大家透露新專輯也在準備之中,預計今年將給大家交出一份滿意的答卷。


(羅志祥演唱了《愛轉角》)
__________________________________________
[You must be registered and logged in to see this image.]
ahhhhhhhh >.< he's always so sweet >.< so down-to-earth >< so realistic =P love him till the end~~~ no lies at all=D

Shumgie

Super Fan





Number of posts

: 296


Age

: 28


Location

: Toronto, Ontario (Canada)



wow is he going to produce another album this year?? wow!! that is awesome!!...

Killer_smile

Super Fan





Number of posts

: 205



I'm waiting for his new album!! O~~...love him!! he's really sweet...
Btw, thanks stina...bet u put many efforts to translate...

Jazz

Fan





Number of posts

: 141


Age

: 26


Location

: Indonesia




gandezt

Fan Family Member





Number of posts

: 339


Age

: 27


Location

: Indonesia



Ooh~
can't wait for his new album!!
amd Hot Shot!!

what a humble guy~
__________________________________________
♥ 김재중 ♥ 박유천 ♥ 김준수 ♥
J.Y.J

kprincess

Stage Hands





Number of posts

: 1727


Age

: 27


Location

: Singapore





Similar topics
---
Permissions in this forum:
You
cannot
reply to topics in this forum