SFC Update
201

3-

14 SFC Members

who

would like to access the SFC section for translations,
Please send a message to >>Admin<<
(

I

nclude : Full Name, SFC ID, SFC Username, Email)
Thank you!

201

2-

13 SFC Members

The DVD and Story Book translations are available on request, please contact Stina for info. Thanks!
------------------------------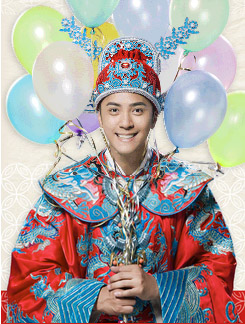 ------------------------------

------------------------------

1st Japanese Album
The SHOW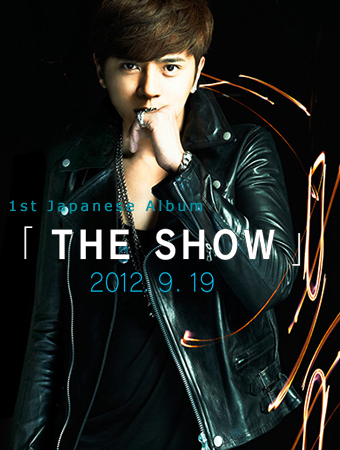 -------------------------------

110811 Tuesday
[You must be registered and logged in to see this link.]
Show Luo has a special costar in his brand-new ad for PETA: Sammy, a very lucky dog who was rescued from an animal shelter.
In Taiwan and around Asia, thousands of unwanted dogs are picked up by local authorities and euthanized every year for lack of loving homes. Many more are left languishing in animal shelters across the country. Sadly, recent reports indicate that the number of animals abandoned each year is increasing while the number of people adopting them is decreasing.
Breeding facilities, pet stores, and kennels continue to make the homeless-animal crisis worse. These profit-driven businesses are notorious for offering little comfort and care to the animals they buy and sell, and they continue to produce animals under cruel conditions even though millions of cats and dogs are already languishing in animal shelters around the world. PETA Asia and Show Luo encourage everyone who has the time, love, and resources for a dog or cat to visit an animal shelter and adopt an animal in need.
Posted by Ashley Fruno
Source: PETA Asia Pacific Website:
[You must be registered and logged in to see this link.]
Last edited by claudz4lyf on Tue Nov 08, 2011 6:32 am; edited 1 time in total

claudz4lyf

Staff Member





Number of posts

: 909


Age

: 23


Location

: Camarin, North Caloocan City, Philippines



I swear, he's one of the sweetest celebrity stars ever! It's so nice that he takes his time to help the unlucky animals. Too bad with all my studying, (and probably lazy enough to take good care) I can't get a dog.

though I've really wanted one ever since

hope those that have the chance to care for them would be able to see the message clearly

__________________________________________
-----------------------------------------------------------------------------
[You must be registered and logged in to see this image.]
Shanghai 10,001st Concert, the best ever!
[You must be registered and logged in to see this image.]

lollipopbbt<3show

S.F.C. Family





Number of posts

: 1723


Location

: In Show's Heart...Philippines



It's nice he supports such a good cause. They should use Show to promote the message worldwide, that would make people take notice!

Wolf

Super Fan





Number of posts

: 229



i hope show can convince the people worldwide to adopt dogs and not buy...
cause im so pity, because when i walk on the streets i see so many homeless dogs... buy the way what tv network is the commercial airing?


Alyssa Ordoñez

Super Fan





Number of posts

: 261


Age

: 23


Location

: Manila, Philippines



he really loves animals... he even gave luo mama a place to take care of stray animals so he's the perfect endorser for this... i was considering on buying a dog before but when i saw this, i'm going to check the dog pound... hehe


yu_chun_shan

S.F.C. Family





Number of posts

: 808


Age

: 29


Location

: cebu, philippines



ehehehe Show's so sweet.. got to love him more for that hehehehee

belina

Fan Family Member





Number of posts

: 382


Age

: 32


Location

: Sydney Australia




---
Permissions in this forum:
You
cannot
reply to topics in this forum