SFC Update
201

3-

14 SFC Members

who

would like to access the SFC section for translations,
Please send a message to >>Admin<<
(

I

nclude : Full Name, SFC ID, SFC Username, Email)
Thank you!

201

2-

13 SFC Members

The DVD and Story Book translations are available on request, please contact Stina for info. Thanks!
------------------------------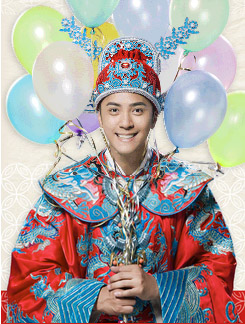 ------------------------------

------------------------------

1st Japanese Album
The SHOW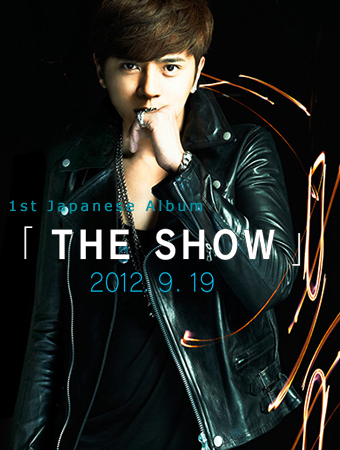 -------------------------------

Cowboys Fight , "Endorsement Battles" Begin !
*Only Show's portion was translated*
06/02/2008
Brands and Celebrities Unite and Collaborate
Brand names have celebrities be their spokespersons. In the past, the plan was to have these celebrities cooperate with companies to do photo shoots and film commercials for promotional purposes. But modeling after H&M's strategy of having celebrities collaborate in brand designs, to bring in sales. Jean brands have also followed suit. For example, "Big Train" released limited edition "Bull King" jeans, which was a design with input from spokesperson Show "Xiao Zhu [Little Pig]" Lo. This year Big Train will expand its collaboration with Show's self-established brand STAGE and release a cross over edition of jeans, which was designed by Show and designers of both partners. Show's star sign - Leo (Lion) - is set as the design's basis. On the jeans, there will be red flannel and hand vintaging effects to resemble that of a lion's scratch mark. This cross over edition jeans has a limit of 360 pairs, which was released at the end of May. When it was first announced at the beginning of May, there were already 300+ preorders within two weeks, it's been reported that someone had bought 80 pairs all at once, because Show is popular overseas, whoever it was foresees the price increases, so they'll be selling them online to make a profit of their own.
But due to the limited production of this collaboration, and the high expenditures, you could say that Big Train is not really making a profit of this, but they expressed that this collaboration isn't on incentive of how much money they could make, but how influential or how much promotional feedback they get.
--
●Big Train
Spokesperson: Show Lo
Distinguishing Feature: Fashion Expert, Cool
Featured Jean Edition : Black Jeans - Black Denim with a light, white wash gives a refined washed look. Golden pressured crease along the pockets with golden button. A fashion must-have.
Source: Liberty Times
Translated by o_ost1nao_o
[You must be registered and logged in to see this link.]
[You must be registered and logged in to see this link.]
Spoiler:

【2008/06/02 自由時報】牛仔們拼了,「代言大戰」開打!(有SHOW)

[You must be registered and logged in to see this link.]

品牌和藝人聯名合作

品牌找藝人代言,過往的做法是藝人配合品牌拍攝形象照和廣告宣傳活動,不過隨著國外品牌如H&M找明星跨刀設計,帶動買氣,牛仔品牌也隨之效尤,像Big Train發售的「牛王」限量款牛仔褲,就是融入代言人羅志祥(小豬)的設計發想創作。今年Big Train將合作擴大,和小豬的自創潮流品牌Stage合作聯名褲款,由小豬和雙方設計人員共同開發,以小豬的星座—獅子座為設計靈感,褲子上利用紅色絨布和刷破手法打造似獅子抓痕。而此聯名褲款限量360條,於5月底上市,不過5月初消息才剛公佈,不到兩個星期,預購便蜂擁而來,賣出近300條的數目,據說還有人一口氣買了80條,推測是因小豬海外人氣高,看好漲價空間,想放到網路上賺取利潤。不過此聯名褲因數量稀少,開發成本又高,Big Train可說是毫無賺頭,但該品牌表示,此合作我們在意的不是賺多少錢,而是能製造多少品牌話題和廣告效應。

--

●Big Train

代言人:羅志祥

特色:潮流達人、酷

主打褲款:黑潮系列牛仔褲,黑色丹寧布透過輕度刷白的磨洗轉變成洗鍊的痕跡,金色壓線裝飾口袋並鑲上金色立釦,潮流必勝單品。
__________________________________________
[You must be registered and logged in to see this image.]
There's only one word to describe him. And that is *handsome*

stuipid445

Fan Family Member





Number of posts

: 343


Age

: 22


Location

: Singapore



His Jean look cool. I want to buy it for my brother.

Pipster

Freshie





Number of posts

: 59



he looks handsome everytime..

gandezt

Fan Family Member





Number of posts

: 339


Age

: 27


Location

: Indonesia



yes! always looking suave & attractive & mesmerizing & sizzling hot! <33

xSHILIN

Fan





Number of posts

: 112


Age

: 26


Location

: singapore(:



if im a guy i'd love that jeans!
very cool concept

ultranguik




Number of posts

: 4




---
Permissions in this forum:
You
cannot
reply to topics in this forum