SFC Update
201

3-

14 SFC Members

who

would like to access the SFC section for translations,
Please send a message to >>Admin<<
(

I

nclude : Full Name, SFC ID, SFC Username, Email)
Thank you!

201

2-

13 SFC Members

The DVD and Story Book translations are available on request, please contact Stina for info. Thanks!
------------------------------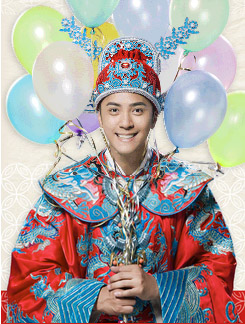 ------------------------------

------------------------------

1st Japanese Album
The SHOW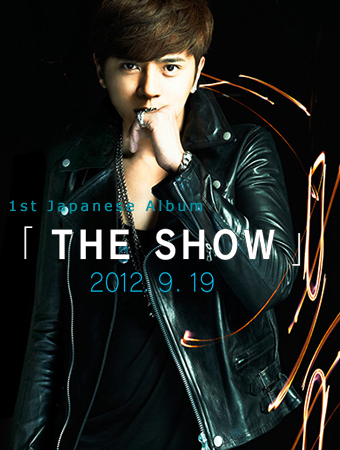 -------------------------------

[You must be registered and logged in to see this link.]
SHANGHAI: Taiwan singer Show Luo is one of the region's biggest stars, routinely staging sold out concerts and raking in millions each year from numerous lucrative endorsement deals.
But Luo revealed last week in an interview with Chinese media, that he once had to survive on borrowed money and often lied to his mother, during a low point in his career nine years ago.
At the time, Luo was embroiled in a contract dispute with his agent and had suddenly become jobless, a situation that caused him a great deal of emotional distress.
"People wouldn't look you in the eye. For three consecutive months, [I] borrowed money from my friends to give to my mother, saying it was my salary and pretended to go to the studio to record a programme every day.
"I was glum every day. My eyes were vacant, my heart was empty. Thinking about it now, it was pretty dangerous," recounted Luo.
He added that he once thought of giving up becoming a star altogether and just become a backup dancer.
However, the 31-year-old singer-actor said those trying times made him more appreciative of the success he has achieved.
"I cherish my career, the stage and the applause. I appreciate it many times more than other people!" Luo declared.
"I often tell the artistes around me not to complain or say it's tiring ... one day when [they] are jobless, they'll know what is a real crisis.
"For artistes who are in the doldrums, I tell them perseverance is more critical than hard work, because if you persevere, you will get what you want one day," said Luo.
CNA
by:sChiZoO14
Thats why i appreciate u so much! U are such a hardworking person that trying to stand up on ur own foot. 祥祥加油! we will always support u.
He deserves everything he has today but maybe he deserves more, after all the hardwork an perserverance he had put in. This fact about show makes me even more proud of being his fan

I'm sure that he will accomplish much more and gain more fans and accomplish more dreams

__________________________________________
-----------------------------------------------------------------------------
[You must be registered and logged in to see this image.]
Shanghai 10,001st Concert, the best ever!
[You must be registered and logged in to see this image.]

lollipopbbt<3show

S.F.C. Family





Number of posts

: 1723


Location

: In Show's Heart...Philippines



yep. it shows that he passed the test of perseverance. (:

GoWithTheShowLo

Freshie





Number of posts

: 52



Looking on how he became a man of perseverance right now, those passed events of his life are worth-having for. That makes him the Show Luo of today.

He is a mere example of a rags-to-riches and self-made man. So proud of him..!

I am with you all the way Show!


margieshow33




Number of posts

: 2


Age

: 31


Location

: Philippines



Show, you're so the best! The one that I loved him in just a few years ago.. Proud of her mom too!


claudz4lyf

Staff Member





Number of posts

: 909


Age

: 23


Location

: Camarin, North Caloocan City, Philippines



his hard work and perseverance paid off very nicely... and he's not even stopping there... he's still working hard for everyone... i'm loving him more and more...

keep it up show!


yu_chun_shan

S.F.C. Family





Number of posts

: 808


Age

: 29


Location

: cebu, philippines



He shouldnt be worry!! every one, fans, will help him to recieve his wishes! he is genius! the life is really hard for people who are special and talanted!!
Luo Zhi Xiang <3 Jia you...! We'll always be supporting you..!!

50sweet50

Fan Family Member





Number of posts

: 355


Age

: 24


Location

: Stuttgart/Germany



keep it up and have faith always..thats the best weapon and shield that will help you..more power to you..aja


catcat

Freshie





Number of posts

: 15


Age

: 38


Location

: Taiwan




---
Permissions in this forum:
You
cannot
reply to topics in this forum