SFC Update
201

3-

14 SFC Members

who

would like to access the SFC section for translations,
Please send a message to >>Admin<<
(

I

nclude : Full Name, SFC ID, SFC Username, Email)
Thank you!

201

2-

13 SFC Members

The DVD and Story Book translations are available on request, please contact Stina for info. Thanks!
------------------------------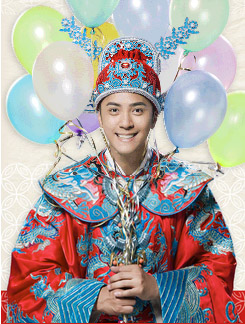 ------------------------------

------------------------------

1st Japanese Album
The SHOW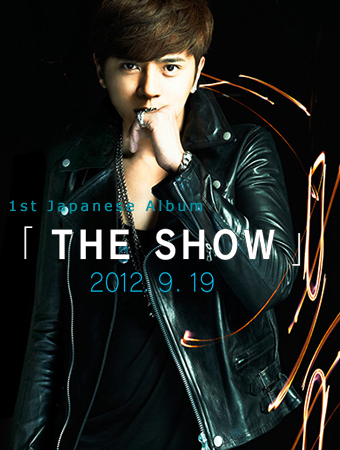 -------------------------------

SINGAPORE: With a name like Show, the expectation is always for a stage presence that makes it a show like no other. And Show Luo certainly lived up to both his name and expectations.
The night of 100% pure entertainment opened with the star literally descending on his fans who gathered at the Singapore Indoor Stadium for Show Luo's "2011 Show Encore World Live Tour".
Back for the third time in two years, it was certainly an encore for the more than 10,000 fans who were treated to three hours of pure entertainment, including special visual effects such as indoor fireworks.
With a hard-to-miss neon jacket over a dazzling silver jumpsuit, Luo kept the tempo up with dance tracks like "Only You", "Wu Fa Wu Tian" and "Jing Wu Men".
The "Asia Dance King" from Taiwan also proved his claim to the title, being rarely out of breath whilst dancing and singing live throughout the night.
In fact the "100% Entertainment" host was even entertaining when he was bad.
"Those who bring their girlfriends, your eyes only me!" said the mega star as he fluently fumbled in English, reminding the audience to keep their eyes on him for the night as he went to declare, "Your girlfriend is me!"
As a dancer offered a quick word in his ear, Luo did a quick re-take without dropping a beat. "Your girlfriend is mine!" he said amidst laughter from the crowd.
When Luo went for a costume change, fans were kept engaged with video montages of his acting career from the 2004 "Outsider II" to hit show "Hi! My Sweetheart"in 2009.
The screen theme continued even when Luo re-appeared, as he launched into his famous melodramatic theme songs including "Hui Se Kong Jian", "Ai Zhuan Jiao", "Xing Fu Bu Mie" and "Ai Bu Dan Xing".
"I like doing idol dramas as they will leave a lasting impression" Luo said of his role as a big-haired nerd in "Hi! My Sweetheart", which became one of the highest-rated dramas in Taiwan and Singapore.
It was an interactive show with Luo getting his audience on their feet in "Twinkle" –even pointing out some in the crowd who were not dancing or entertaining everyone else.
The concert came to a rousing end after two encores of "Ai Feng Tou" and "Cheng Yao" as Luo thanked his fans and his mother, who was on tour with him.
-CNA/ht
[You must be registered and logged in to see this image.]

stan321




Number of posts

: 4



Argh x.x
I wish I went for it.
Was out of town and missed it

(((((

GoWithTheShowLo

Freshie





Number of posts

: 52



his concerts are really great

he can entertain anyone

thnx for posting!
__________________________________________
-----------------------------------------------------------------------------
[You must be registered and logged in to see this image.]
Shanghai 10,001st Concert, the best ever!
[You must be registered and logged in to see this image.]

lollipopbbt<3show

S.F.C. Family





Number of posts

: 1723


Location

: In Show's Heart...Philippines



XD i love his Pig English LOL... If attend to his concert, I will pretend not to dance so he would focus on me XD and make me follow

Rita8D

Staff Superior





Number of posts

: 1174


Age

: 24


Location

: CA,USA FAR FAR AWAY FROM TAIWAN T_T



"your girlfriend is me!" lol... oh show, you and your english... so cute... hehe


yu_chun_shan

S.F.C. Family





Number of posts

: 808


Age

: 29


Location

: cebu, philippines



LMAO. His english. HAHAHA. Oh Show~ You're so cute! I wanna pinch your cheeks. Can I? x)
i really want to watch his concert again.. pfff

---
Permissions in this forum:
You
cannot
reply to topics in this forum