SFC Update
201

3-

14 SFC Members

who

would like to access the SFC section for translations,
Please send a message to >>Admin<<
(

I

nclude : Full Name, SFC ID, SFC Username, Email)
Thank you!

201

2-

13 SFC Members

The DVD and Story Book translations are available on request, please contact Stina for info. Thanks!
------------------------------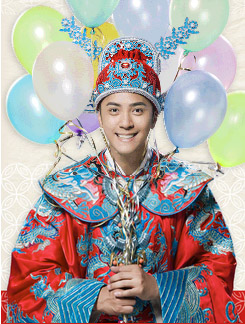 ------------------------------

------------------------------

1st Japanese Album
The SHOW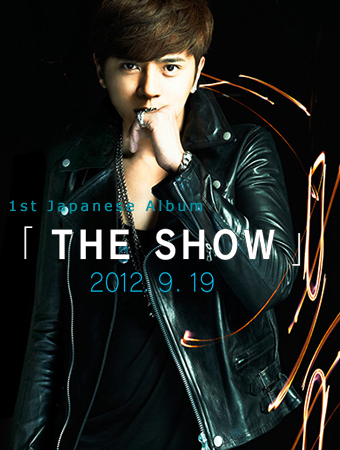 -------------------------------

When he appeared, Xiao Zhu used malaysian words to greet the fans, he shouted: "Hi everybody! Hari ini saya gembira di Malaysia, aku cinta pada, he knows that some fans have waited since last May up to this day, and some fans have also waited for 16 years, when he came to Malaysia before, it's all for promoting, presenting for awards and being a guest performer at Jolin Tsai's concert, there was a time when a fan asked when the concert will be, he was embarrassed and replied, "Almost, sorry to let you guys wait so long." He said "If I have a chance to hold a concert in Malaysia, I will learn the Malaysian language well and let everybody listen, I didn't think that today, I finally did it." I hope next time he comes to Malaysia, he won't let the fans wait so long.
The concert this time was like Xiao Zhu's memories were recorded, he stood before the large screen, singing songs from his idol dramas, such as: "Hui Se Kong Jian", "Ai Zhuan Jiao", "Xin Fu Bu Mie" and "Ai Bu Dan Xing", conveying through the images his ups and downs in his acting career. On the stage, Xiao Zhu is very aware of his fans' movements, complaining that they kept on looking at the screen, almost forgetting he was performing on stage, he proudly said: "Please concentrate on watching my performance!" he remembered last year, after Hi My Sweetheart was broadcasted, a lot of people changed their ringtones into "AiBuDanXing", in the Taipei autograph session, there were some boys who cut their hair into mushroom shape.
Broadcasted in the screen were the negative news he faced, watching the video, the audience were full of tears, when the fans watched, they were so touched and shouted, "Xiao Zhu jia you!" He replied, "In the entertainment industry, a lot have been attacked, but I changed these into my strength, what am I fighting for? I'm fighting for you guys, because of you guys, then only what the real Show Luo is." Through the years, Xiao Zhu was attacked by so much rumors, he then sang "Hero in Vain" revealing his feelings and describing the fans like the "Hao Peng You" lyrics.
source:hisoing
translated by:lollipopbbt<3show
================================================================
NEW
Spoiler:

the other new malaysia news

newest one posted by chocolatte

[You must be registered and logged in to see this link.][You must be registered and logged in to see this link.]
__________________________________________
-----------------------------------------------------------------------------
[You must be registered and logged in to see this image.]
Shanghai 10,001st Concert, the best ever!
[You must be registered and logged in to see this image.]

lollipopbbt<3show

S.F.C. Family





Number of posts

: 1723


Location

: In Show's Heart...Philippines



thank you for translating this

Thanks for translating.
He's so nice to fans.

JY Show! Visit the Philippines and the Western countries next time!


rawrr101

Fan Club Officer





Number of posts

: 568


Age

: 23


Location

: Philippines



thank you for translating and sharing the news.. appreciate it a lot.. xie xie!!


marife

Freshie





Number of posts

: 41


Age

: 33


Location

: Philippines



aww..I would cry 2 if i was there D:!! BE STRONG!!SHOW

Rita8D

Staff Superior





Number of posts

: 1174


Age

: 24


Location

: CA,USA FAR FAR AWAY FROM TAIWAN T_T



don't worry show... we will never leave you as long as you are alive...

jia you!!!
thanks for this...


yu_chun_shan

S.F.C. Family





Number of posts

: 808


Age

: 29


Location

: cebu, philippines



aww thnx for translating hes so nice and emotion

belina

Fan Family Member





Number of posts

: 382


Age

: 32


Location

: Sydney Australia




---
Permissions in this forum:
You
cannot
reply to topics in this forum