SFC Update
201

3-

14 SFC Members

who

would like to access the SFC section for translations,
Please send a message to >>Admin<<
(

I

nclude : Full Name, SFC ID, SFC Username, Email)
Thank you!

201

2-

13 SFC Members

The DVD and Story Book translations are available on request, please contact Stina for info. Thanks!
------------------------------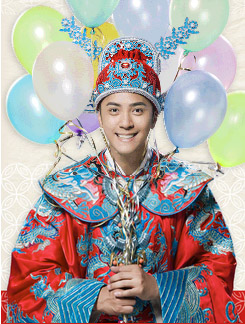 ------------------------------

------------------------------

1st Japanese Album
The SHOW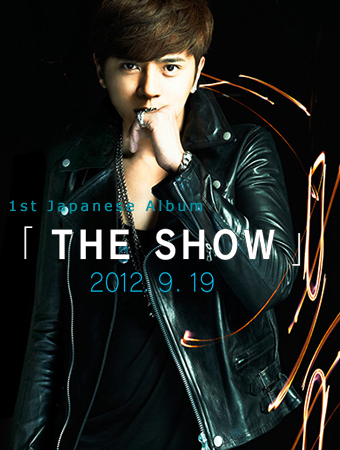 -------------------------------

[You must be registered and logged in to see this image.]
Show Luo, who earlier this month held two concerts in Australia, making 80,000,000, in profits, had been invited by Tourism of Australia to visit Cairns, playing with the koala and even take the helicopter, he was so delighted that he was inquiring about the possibilities of buying a helicopter.
"Xiao Zhu" Show Luo on April 1was on Sydney, April 8 on Melbourne for the concert, with the highest price of 8,800 NT Dollars, average will also be about 3,000 Yuan, estimating the profit of 80,000,000 NT Dollars, absorbing like a gold machine. He rarely has days which he is free, just in time, the Australian tourism ambassador was awarded Show with "Friends of the Australia" certificate with free of charge to visit Cairns.
Xiao Zhu brought his mom with him to tour, when he saw the native perform, Show in shock said: "He can blow breathing, he's been playing continuously for 10 minutes, exactly how do you do that? If I can learn, we can add more songs in the concert and I won't be tired." He hugged the koala and wouldn't put it down, but he couldn't bring it home, he could only buy a stuffed toy home to satisfy himself.
The most exciting Xiao Zhu experienced is riding the helicopter arranged for him to see the aerial view of Cairns, this is Xiao Zhu's first experience, he was very proud and even posed very handsome and cool pictures. But one of the doors of the helicopter was taken to easily take pictures, after the flight, he could not help but admit: "I'll almost die from the cold. And the helicopter has been shaking up and down, I really want go to the bathroom. "
That being said, he requested his manager to inquire about the price to buy the helicopter, the reason being "If the world ends, fleeing will be faster" but once he heard you have to pay more than 100,000,000 NT Dollars it was forgotten.
[You must be registered and logged in to see this image.]
isn't he cuuute

source:yahoo taiwan
picture source:halvir
translated by:lollipopbbt<3show
__________________________________________
-----------------------------------------------------------------------------
[You must be registered and logged in to see this image.]
Shanghai 10,001st Concert, the best ever!
[You must be registered and logged in to see this image.]

lollipopbbt<3show

S.F.C. Family





Number of posts

: 1723


Location

: In Show's Heart...Philippines



he looks hot with blue!

he's like a little boy feeling so happy to get to ride the helicopter... that's so cute of him....


yu_chun_shan

S.F.C. Family





Number of posts

: 808


Age

: 29


Location

: cebu, philippines




belina

Fan Family Member





Number of posts

: 382


Age

: 32


Location

: Sydney Australia



Cool. It's nice that a star like Show still has the joy of a new experience even now. You would think he had done so much already!


Wolf

Super Fan





Number of posts

: 229



I agree, he really looks hot in blue.

He wanted to buy a helicopter so if the world ends it will be easier for him to flee. Dork. Hahaha. I don't want the world to end without seeing him in person <_<
Thanks for the trans.


rawrr101

Fan Club Officer





Number of posts

: 568


Age

: 23


Location

: Philippines



LMAO hes too cute! doesnt want to let go of Koala and the picture of him is soo hott ;O -drools-

IStarYous

Freshie





Number of posts

: 32


Age

: 22


Location

: Canada



is he wearing braces or something? idk if its just me but it looks like somethings lining his teeth in the 2nd pic?

rawrpeanutt

Freshie





Number of posts

: 33



i don't think he is wearing anything on his teeth... maybe it's just the quality of the picture or something...


yu_chun_shan

S.F.C. Family





Number of posts

: 808


Age

: 29


Location

: cebu, philippines



hahaha.. He really want to go to the bathroom

)
Notice the hair.. Before and after the ride

)

kaye_sjkk

Fan





Number of posts

: 146


Location

: Philippines,Cavite




---
Permissions in this forum:
You
cannot
reply to topics in this forum