SFC Update
201

3-

14 SFC Members

who

would like to access the SFC section for translations,
Please send a message to >>Admin<<
(

I

nclude : Full Name, SFC ID, SFC Username, Email)
Thank you!

201

2-

13 SFC Members

The DVD and Story Book translations are available on request, please contact Stina for info. Thanks!
------------------------------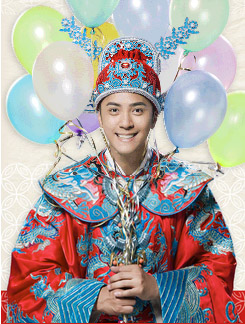 ------------------------------

------------------------------

1st Japanese Album
The SHOW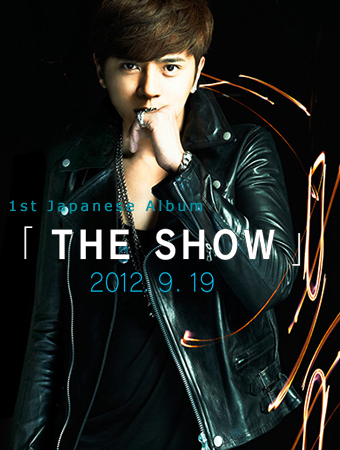 -------------------------------
Page 2 of 2 •

1, 2

rawrr101 wrote:@kimmortal: It's in Stina's vids on youtube. I thinks its the 'How my 2011 started off' ep.

@lollipop: Where'd you buy the Rashomon album? I wanna buy too.

I agree with lollipop, if GT buys the charts, why aren't the other GT artist having same sales as Show? And Show has lots and lots of fans so obviously his sales are high. Let's just ignore these pathetic people who make up stories to ruin Show.
Thank you! I just watched the video clip again. Xiao Gui predicted correctly. I think it's helped by the fact that Only For You sold *outrageously* well, so people are like, "That's not impossible!"
I also bought the Rashomon album recently. I bought it on ebay, the limited CD+DVD version with 3D Fu Wa Wu Tian. I felt like I had to grab it quickly or else I wouldn't be able to find it anywhere later.
This is just so sad...when people tell this kind of lies...what do they get from fabricating this kind of things? I'm from the Philippines and one of our SFCph co member even went to Taiwan and attended show's autograph session w/ morethan 10 albums at hand(these are for the member who haven't order their albums online and asked a very good friend who happens to go to Taiwan and attend the signing event)...she even had pictures and videos to prove legions of fans who attended his signing event, albums at hand..this is just so frustrating when people malign Show like this...can't they cook up something new to make it more interesting? seriously this people have nothing else to do....



kisspsyche_08

Freshie





Number of posts

: 33


Age

: 33


Location

: Philippines



Whatever you guys choose to feel about cpopaccess, please credit them because they specifically require it. We don't want to be called out of because we don't respect their translations, do we? So yeah. :]

"Written by: Zahra on 3/03/2011 @ CpopAccess.com
Source: Nextmedia, UDN, pop charts as labeled "
Would work nicely.

POGA

Stage Hands





Number of posts

: 2037


Location

: CA, USA



Wow I feel so sorry for Show. So much hard work and the media dare say he buys his success. I think it is clear to Show and all of his fans that his success is real and clear to see.
Also, I think a big reason he is so successful is simple as well, because his talent attracts fans of all types. From all countries, older people, young people, boys, girls, men and women. He has a really huge and diverse fanbase!

Show should start to take these stories as compliments that he is doing so well it literally is unbelievable so some people! Ha!


Wolf

Super Fan





Number of posts

: 229



oh my gosh why do they always blame him of buying the charts?!!! can't they see how many people are actually waiting in line just to get their bought SHOW LO albums signed... they should stop these nonsense...


kriztetalovesxioazhu

Staff Security





Number of posts

: 719


Location

: California,USA



Page 2 of 2 •

1, 2

---
Permissions in this forum:
You
cannot
reply to topics in this forum