SFC Update
201

3-

14 SFC Members

who

would like to access the SFC section for translations,
Please send a message to >>Admin<<
(

I

nclude : Full Name, SFC ID, SFC Username, Email)
Thank you!

201

2-

13 SFC Members

The DVD and Story Book translations are available on request, please contact Stina for info. Thanks!
------------------------------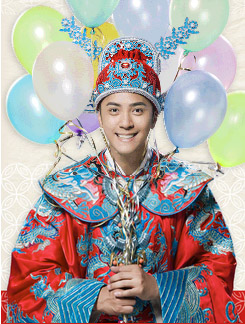 ------------------------------

------------------------------

1st Japanese Album
The SHOW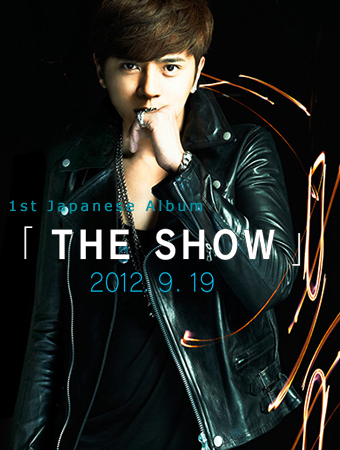 -------------------------------

Show Lo Changsha Autograph Session Forced to Cancel
04/27/2008
Hundreds of fans rent cars following Show Lo, Changsha Autograph Session Forced To Cancel.
Crossing through the four categories movie, drama, music, and host, Show Lo completely deserves to be one of that fast-earning popularity "heavenly kings." Today, he was supposed to come to Changsha for a promotion with station 107.1. After getting off the plane, there were hundreds of "Luo Jia Jun" [Fan club] members following him, wherever he was, there was a crowd of people. And outside press conference venue, there were lots of fans outside, holding up lighted signs singing the hit song "Yi Zhi Du Xiu" from his new album, his popularity was crazy. Judging from the lighted signs, today's fans mostly 'flew in' from Guangzhou, Fuzhou, Shandong etc, just to get close to their idol.. These fans had rented out vans to follow him around, very fervent.
In 2004, when he came to Changsha for endorsement of a certain brand name, he had an autograph session in the streets, and because there was too many people there, it only lasted about 5 minutes, and ended. There were even fans that had come out and snatched posters. But that wasn't the only time. This time Show came to Changsha, originally planning to hold his new album autograph session at 6 P.M. and a certain KTV venue. Before the event started, there were already hundreds of people standing by, accumulating along the street. Because there were security problems that occurred, at 2 P.M. today, the autograph session was canceled. These two consecutive autograph sessions were unable to be executed successfully. Then when Show was interviewed today, he very regretfully said, "Hopefully next time I come to Changsha, I can hold an autograph session outdoors, and hopefully I can come back to Changsha to meet everyone very soon.
Source: Red Net
Translated by o_ost1nao_o
Spoiler:

[2008-04-27紅網]羅志祥長沙簽售被迫取消

數百歌迷包車追隨羅志祥長沙簽售被迫取消

紅網4月29日訊(記者朱青)身跨影、視、歌、主持四棲發展,羅志祥當之無愧為近年來走紅最快的"天王"之一。今日應城市之音101.7來長沙宣傳,從下飛機開始就遭數百"羅家軍"(歌迷暱稱)追隨,所到之處人滿為患。而記者發布會門外,不少未能進場的歌迷更是舉起燈牌大唱其新專輯主打歌《一枝獨秀》,人氣相當驚人。從歌迷所舉的燈牌來看,今日歌迷中大部分都是從廣州、福州、山東等地打"飛的"而來,為更接近偶像,這些歌迷更是包下數輛麵包車一路追隨,可謂相當瘋狂。  

2004年來長沙為某品牌代言時,在黃興路步行街舉行的簽售因人數太過,只堅持了5分鐘就草草收場,現場甚至一度出現歌迷哄搶海報。無獨有偶,羅志祥此次長沙行原定今日下午6時在某KTV舉行新專輯簽售會,無奈簽售場地早在上午就有近百人等候,人數一路激增。為防出現安全問題,今日下午14時左右,簽售會臨時取消。接連兩次簽售都未能圓滿舉行,羅志祥今日接受采訪時也連呼遺憾:"希望下次來長沙時可以在室外好好辦一場簽售,也希望能盡快來長沙和大家見面。 "

[You must be registered and logged in to see this link.]

---
Permissions in this forum:
You
cannot
reply to topics in this forum