SFC Update
201

3-

14 SFC Members

who

would like to access the SFC section for translations,
Please send a message to >>Admin<<
(

I

nclude : Full Name, SFC ID, SFC Username, Email)
Thank you!

201

2-

13 SFC Members

The DVD and Story Book translations are available on request, please contact Stina for info. Thanks!
------------------------------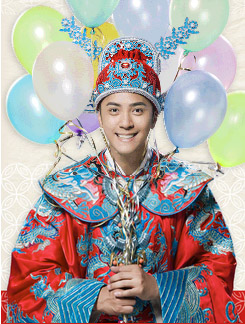 ------------------------------

------------------------------

1st Japanese Album
The SHOW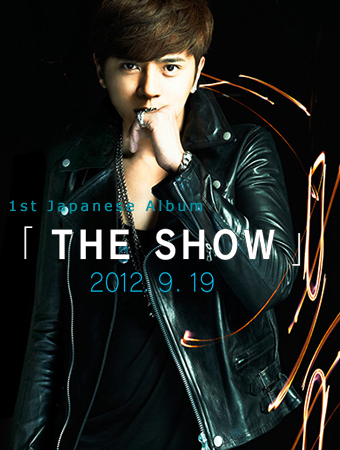 -------------------------------

Show Lo's Fans Crazy, Rents 5 Vehicles To Chase
[*note: Only the beginning of the article was translated, because the rest isn't Show related..

]
04/15/2008
On 4/12, Music Radio had their music awards ceremony, it was definitely a grand sight because it's been a while since there have been so many big celebrities at one music awards ceremony. Jay Chou, Jolin Tsai, SHE, MayDay and others together made quite a scene, and on the other end was the lines of fans, even crazier than the stars, and perhaps even more amusing than the stars.
Show Lo Receives Praise and Applause
This time at Beijing, Show Lo stayed at a hotel that was provided by the hosts for Hong Kong and Taiwanese stars, even though his arrangement was subordinate to that of Jay Chou—declining to stay by himself at a 5 star hotel, but while we were observing the whole time, Show Lo was the last artist to step out of the hotel, which was 2 hours after the first celebrity had left the hotel.
Because the this hotel is in metropolis of Beijing, where there are a large number of visitors, and because the awards ceremony was on a weekend, when the reporters had gotten to the hotel, there were already tons of fans waiting outside with posters, most of which were Show's fans.
By the entrance there was a line of Buick BPVs, with Show's personal logo on the windshields of the vehicles. Then the reporters walked towards those vehicles, greeting one of the chauffeurs that had gotten off the car.
"We're not celebrity vehicles, they're all fan rented, to see a celebrity," the reporters learned from the chauffeurs that these were all rented vehicles by Show's Fans. Just to watch his receive awards this time, his fans had dished out large amounts of money and rented 5 Buick BPVs, just to get closer with their idol.
"At 10, I went to pick them up at the train station and rushed straight to the airport, so they could greet Show at the airport. Then on the way they bought a few burgers to eat, and directly came here, and later we'll be heading towards the venue." This chauffeur had to the "Wan Quan Yu Le [Complete Entertainment]" reporter, "But they don't have tickets, and they don't know how to get in to watch yet."
As for the renting cost, "This type of vehicle is $800 a day, and limited to 1000 kilometers in 8 hours, if it exceeds limit, then it's $100 per hour after that, one vehicle can fit 6 passengers." Calculating, after one day of close interactions with Show Lo, the fans had spent about $4,000. This doesn't include their uniform fanclub shirts, large customized Show Lo banners/flags, and the "no tickets yet" factor which we had learned from the chauffeur.
The chauffeur was from one of the larger car renting companies in Beijing, "When the fans had seen celebrities use our cars, they learned of us, and the came to rent cars from us as well." The chauffeur also expressed his opinion in regards to the frenetic screaming fans outside the hotel.
"I don't feel like they're fans, the celebrities aren't that famous, how are they so fervent, it has to be planned, giving them money to give the celebrities a grand reputation. Or else who'd want to spend all that money?"
[note: The main point of his afterthought isn't that the celebrities aren't famous, the focus of his statement is how fans are SO CRAZY spending all that money to see their favorite celebrities.]
Then Hong Kong/Taiwan artists started to leave the hotel, SHE, Danson Tang, May Day and others all received a lots of screams and applause, until Cyndi Wang came out, there was a sudden silence, then we heard one of the leading fans say, "Don't yell for everyone, or else when Show comes out we'll all have lost our voices. Flag waver, please pay attention."
Source: Sohu
Translated by o_ost1nao_o
[You must be registered and logged in to see this image.]
[You must be registered and logged in to see this image.]
[You must be registered and logged in to see this image.]
[You must be registered and logged in to see this image.]
[You must be registered and logged in to see this image.]
Spoiler:

【2008/04/15搜弧娛樂】羅志祥被5輛車狂追週傑倫不爽冷落歌迷

4月12日的音樂之聲頒獎禮,絕對是大牌雲集,已經很難得在音樂頒獎禮上見到那麼多明星了,周杰倫、蔡依林、SHE、五月天,這些歌手構成了一道風景,而另一道風景則是歌迷構成的,比明星更瘋狂,也比明星更有趣。
羅志祥受捧
羅志祥此次北京之行,住的是主辦方統一為港台歌手安排的酒店,雖然他的排場依舊比不上周杰倫——拒絕安排並獨自住某五星級酒店,但在我們守候過程中,羅志祥是最後一個走出酒店的歌手,時間比第一個趕往會場的薛之謙晚了將近兩個小時。


由於該酒店位於北京人流量巨大的商業區內,而且頒獎晚會當天又是周末,因此當記者到達酒店時,已經有許多歌迷拿著海報等候,大多是羅志祥的粉絲。
門口一字排開停著幾輛別克商務車,擋風玻璃上貼有羅志祥的專屬logo,就在記者以為那是接送明星的保姆車時,遇見了一位剛走下車的司機。
"我們不是明星車,是歌迷租的,看明星來的",記者從司機口中得知,租車的是羅志祥的歌迷,為了這次看他拿獎,歌迷大手筆租了五輛商務車,就是為了貼身跟偶像。
"我十點鐘去火車站接的他們,然後奔向機場,他們去接羅志祥,路上買了漢堡吃,接著到這裡,待會就直接去工體",該司機對《完全娛樂》記者說,"不過他們沒票,也不知道怎麼看"。

至 於租車的價格,"這種車,一天800塊,規定是8小時內1000公里,如果超過了,一小時加100,一輛車能坐6個人",算一算,歌迷在一天之內近距離接 觸羅志祥,僅僅租車就要花費4000元。這還不算他們身上統一的歌迷會服裝、製作的羅志祥大旗,以及司機口中"還沒有著落的晚會門票"。
該司機隸屬的公司是北京較大規模的租車公司,"歌迷之前看到明星坐我們車了,就知道我們公司,之後就會來租",而面對酒店門口激動吶喊的歌迷,司機最後說出了他的看法。

"我覺得他們就不像歌迷,那明星又不出名,哪有那麼瘋狂的,肯定是組織好的,給錢讓他們來給明星造勢。不然誰會花這個錢啊?"
對話時有港台歌手陸續走出酒店,SHE、唐禹哲、五月天等都受到門口歌迷的熱烈歡呼,直到王心凌走出來一片安靜時,聽到歌迷中的帶頭者說:"不要人人都喊了,這樣小豬出來我們都沒聲音啦。負責搖旗的,要注意啊。"
真假周杰倫
周 杰倫當天晚上住的是諸多台灣歌手經常光顧的位於金寶街的一家酒店。當晚頒獎結束後,蔡依林、SHE等人回去參加主辦方安排的慶功宴。壓軸出場的周杰倫不知 道是避免和蔡依林相見還是對當天所獲得獎項不大滿意,他直接回到入住酒店。十幾名周杰倫粉絲從工人體育館跟到酒店,但周杰倫下車,粉絲拍照卻遭到4名保鏢 和工作人員的阻擋。


AH! holy crap! lmao. Show deserves this awesomeness XP
and lol, the fans are so cute, "don't yell for everyone, we have to save our voices for Show" XD

littlecutekitty

Fan Family Member





Number of posts

: 324


Age

: 29


Location

: Canada



that's right!! X°°D
really great Xiao Zhu
wow...100% fan-menship!!!

i hope the chaffeur is being sarcastic...because the stars are famous! =D

..|dreeam|..

Super Fan





Number of posts

: 231


Location

: Toronto, Canada



oh god!!! i wish that i can be there!! or at least able to watch the show!!!!!!!!!the fans are totally crazy just like us

..

Killer_smile

Super Fan





Number of posts

: 205



wowwww......this fans are very crazy same me!!!!
If Show come to Thailand I think I will make everything more than them hahahaha~~~~

---
Permissions in this forum:
You
cannot
reply to topics in this forum