SFC Update
201

3-

14 SFC Members

who

would like to access the SFC section for translations,
Please send a message to >>Admin<<
(

I

nclude : Full Name, SFC ID, SFC Username, Email)
Thank you!

201

2-

13 SFC Members

The DVD and Story Book translations are available on request, please contact Stina for info. Thanks!
------------------------------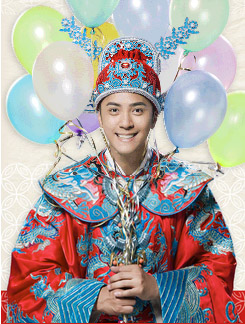 ------------------------------

------------------------------

1st Japanese Album
The SHOW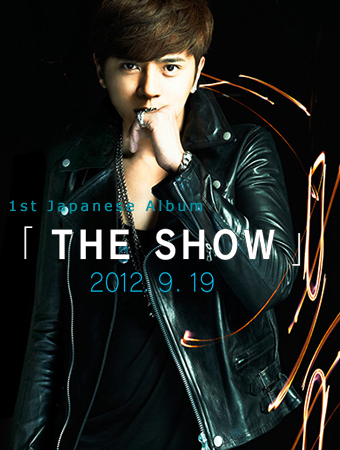 -------------------------------

Show Lo Has A Good Way to Deal with Dark Circles
04/04/2008
[You must be registered and logged in to see this image.]
Show often says that he's had his pair of panda eyes ever since he was born, "I wore shades coming out [at birth]. I think having dark circles is a distinguishing feature." Show believes that the best way to deal with dark eye circles is to not cover it with powder.
"Some celebrities, after concealing it with powder, their eyes become a different color. The eye is circled with white, while their skin is yellowish, so when they're on camera, it looks really fake, very unnatural. Unlike me though, I greet everyone with my natural look and it actually better that way. Actually, don't think that getting dark circles is an easy thing. Getting a balance between the width and roundness it very hard, and especially hard to get the darkness of color that matches you skin."
Show pats his face and adds, "I don't even put make up on, look. I have naturally good skin." In speaking of having good skin, Show very proudly announced this was the result of his liking to be beautiful. "I have to change my pillow every week," Show said that it doesn't matter what kind of hair care products or styling gels you use, when you go out, debris/dust will accumulate in your hair. Then when you sleep, it will rub onto your pillow, then onto your face.
Source: 022Net
Translated by o_ost1nao_o
Spoiler:

[2008/4/4 39健康網]羅志祥對付黑眼圈的好辦法..

[羅志祥對付黑眼圈的好辦法每個星期必換枕套]

羅志祥常說自己的一對兒熊貓眼是出生時就有的,"我是戴著墨鏡出來的,我覺得這個黑眼圈算是一個特色了。"小豬認為對付黑眼圈最好的辦法是不要用粉蓋掉。

"有的藝人用粉蓋完了以後,會讓和眼睛的顏色不一樣,眼圈是白的,皮膚黃黃的,上鏡後很假,很不自然。像我一樣很自然的相貌跟大家見面反而好,其實別以為黑眼圈容易得到,要寬度和圓度都平均是很難的,尤其是顏色深度和你的皮膚要很相似更難。"

小豬一邊拍著自己的臉,一邊補充道:"我根本就是不化妝的,你看。我天生皮膚就很好。"說到自己的好皮膚,羅志祥驕傲地宣布是自己愛的結果。 "我每個星期必換枕套,"小豬說不管頭髮用什麼樣的保養品和定型水,只要出門就會沾灰塵,睡覺的時候沾在枕套上,會間接沾在臉上。

來源:http://www.022net.com/2008/4-4/434423142571169.html
This guy is very funny. He can say his panda eyes for excuse of wearing eye-liner.

Pipster

Freshie





Number of posts

: 59



omg.. i change my pillow (case) like.. every week too! hahaha

he doesn't need to hide the 'darkness' under his eyes..it adds to the attractiveness of his eyes =P

..|dreeam|..

Super Fan





Number of posts

: 231


Location

: Toronto, Canada



OOH I ALWAYS LOVED HIS "PANDAEYES" X°°D
a.~ why can't i see tha pics?? have u the link of that picture?

chinesegiirl93

Staff Security





Number of posts

: 738



i love his eyes

especially his eyes bags... and i don't think that i'm weird

OMG.. now I am going to change my pillow :O had never thought about the dirty from my hair will rub on my face...

engin

Fan





Number of posts

: 185



Pipster wrote:This guy is very funny. He can say his panda eyes for excuse of wearing eye-liner.
wearing eye liner? wasn't it just ONCE that he wore eyeliner during an autograph session? =S
or..DOES xiao zhu wear eyeliner..but i just don't notice =S

littlecutekitty

Fan Family Member





Number of posts

: 324


Age

: 29


Location

: Canada



haha:D i love his panda eyes. it makes him look sexy(:

annakebana

Fan Family Member





Number of posts

: 399


Age

: 24


Location

: Singapore




nyanya_ndut

Super Fan





Number of posts

: 256


Age

: 32


Location

: Perth, Australia




---
Permissions in this forum:
You
cannot
reply to topics in this forum