SFC Update
201

3-

14 SFC Members

who

would like to access the SFC section for translations,
Please send a message to >>Admin<<
(

I

nclude : Full Name, SFC ID, SFC Username, Email)
Thank you!

201

2-

13 SFC Members

The DVD and Story Book translations are available on request, please contact Stina for info. Thanks!
------------------------------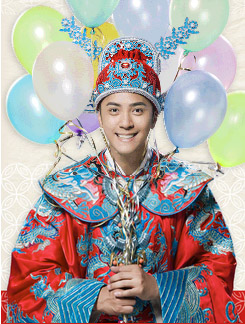 ------------------------------

------------------------------

1st Japanese Album
The SHOW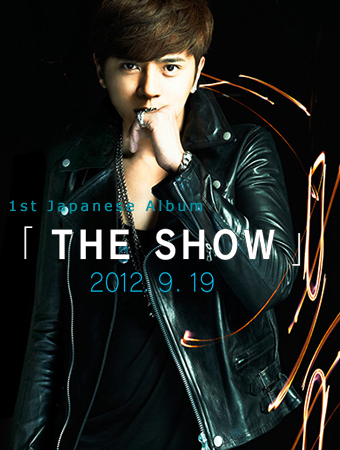 -------------------------------

"Hot Shot" - Jerry Yan Returns to Work After Injury Recovery, Carefully Plays Basketball With Show Lo
*sorry guys.. I got carried away, cuz I got excited that Hot Shot was done, but this article is basically all about Jerry. =\ But I translated it before I realized that Show's name was mentioned maybe twice....or three times Hehehe..oops

*
04/04/2008
[You must be registered and logged in to see this image.]
[caption: Jerry Yan(left) and Show Lo finishes up the filming of "Hot Shot," playing basketball.

[You must be registered and logged in to see this image.]
[caption:Yesterday, when Jerry appeared, there were 3 assistants accompanying him, with someone also holding an umbrella for him.]
On April 3rd, Jerry Yan and Show Lo finished filming CTV,GTV's idol drama "Hot Shot" in the rain, and the two were battled on the courts. Jerry was proclaimed the "top iron man," having been injured constantly in filming the drama, but he still continued to film time and time again, first his wrist, then his neck, which caused him to ask for time off for a week.
3 Assistants At Service, Like a King
Not too long ago, Jerry fiercely made a dunking motion, but because he hadn't grasp the force of it, his left wrist was sprained and inflamed. He was running in the courts, and then was slammed into by a player which then injured his neck, so he had to ask for time off, recuperating for a week. Yesterday, for the final scene, Jerry was at Huashan Cultural Center, and because it kept raining, there were 3 assistants following him around. One of them was carrying and umbrella, seemingly an impression of a king.
The last scene to film was where Show and Jerry had to battle it out on the courts. Jerry wore an all white oufit, and Show wore black. The two were like the Black and White Heroic Duo. Because Jerry had just recovered from injury, he was careful while playing basketball, afraid that he'd become an injured soldier once again.
Everyone Eats and Drinks, Celebrating The End of Filming
Yesterday, everyone was very relaxed, celebrating the end of filming. Actress Zhou Cai Shi had bought drinks to reward the staff. Show had bought his favorite Che Lun Bing [Pastry] for everyone; and Rainie Yang, who has had been rumored to be with Show before, also came to visit "empty-handed," where director Lin He Long then teased her and replied, "You still dare come even without bringing anything!"
Source: China Times
Translated by o_ost1nao_o
Spoiler:

【2008/04/04 中國時報】《籃球火》Jerry傷後復工 與小豬軋球小心翼翼

▲言承旭(左)和小豬昨為《籃球火》拍殺青戲,兩人在球場上軋球。

(康鴻志攝)

 ▲言承旭昨現身時有3個助理陪同,還有人幫他撐大傘。

(康鴻志攝)

 言承旭(Jerry)、羅志祥(小豬)3日為中視、八大偶像劇《籃球火》冒雨拍殺青戲,兩人在球場軋球。Jerry號稱該劇「頭號鐵漢」,為此劇受傷不斷,卻屢屢ㄍ一ㄥ著硬拍,先前手腕、頸部還導致他請假一周。

他昨復工,小豬很關心,一見到他就上前主動關心傷勢,他也帥氣回應:「當然好,我是男人耶!」展現MAN的一面。

 3助理跟隨 天王架式足

 Jerry不久前因灌籃動作太猛,力道沒抓準,導致左手腕扭傷及紅腫,他在場上奔跑,又被其他球員撞傷頸部,只好向劇組告假,休養近1周後,Jerry 昨為殺青戲現身華山藝文中心,由於細雨不斷,他近午出現時,身旁有3位男助理跟隨,其中一位幫他撐傘,頗有天王氣派架式。

 昨最後一場戲拍的是小豬、Jerry球場上互軋。Jerry穿一身白色運動服,小豬穿黑色,兩個人當場成了黑白雙雄;由於傷勢剛復原,Jerry打起球比以往小心謹慎,深怕一個不小心又成傷兵。

 大夥吃吃喝喝 慶殺青

 大夥昨在現場心情都很輕鬆,為慶祝殺青日,演員周采詩一早買了飲料慰勞工作人員,小豬則買了自己愛吃的車輪餅招待大家;

和小豬傳過緋聞的楊丞琳「兩串蕉」到現場探班,還被導演林合隆猛虧:「沒帶東西還敢來喔!」

[You must be registered and logged in to see this link.]
Dont worry about that
stina
anyway thanks for ur trans.

So "Hot Shot" finished

Rainie also take part in their party


luoi87

Fan





Number of posts

: 118


Age

: 31


Location

: Ho Chi Minh City, Viet Nam



its okay to be excited, stina!!
so are weee!!! =P

lol..rainie goes empty-handed XP.. well at least she visited?! =)

..|dreeam|..

Super Fan





Number of posts

: 231


Location

: Toronto, Canada




---
Permissions in this forum:
You
cannot
reply to topics in this forum