SFC Update
201

3-

14 SFC Members

who

would like to access the SFC section for translations,
Please send a message to >>Admin<<
(

I

nclude : Full Name, SFC ID, SFC Username, Email)
Thank you!

201

2-

13 SFC Members

The DVD and Story Book translations are available on request, please contact Stina for info. Thanks!
------------------------------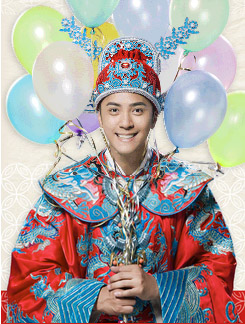 ------------------------------

------------------------------

1st Japanese Album
The SHOW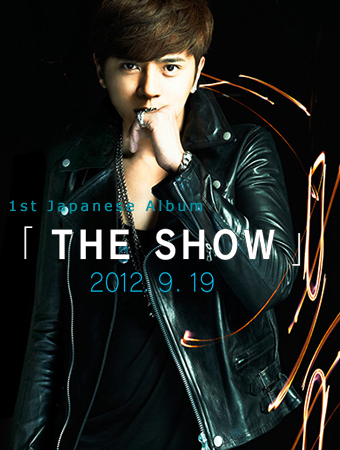 -------------------------------

Show Lo's Immense Popularity, Becomes Pepsi Superstar
04/03/2008
[You must be registered and logged in to see this link.]
[caption: With so many fans supporting him, Show Lo smiles widely.]
Huang Xiao Ming, Lee Jun-Ki and Show "Xiao Zhu [Little Pig]" Lo were officially announced as new spokespersons for Pepsi two nights ago at the "Pepsi Family AsiaWorld Expo Celebrity Round Up." After being acknowledged by the Pepsi officials, together they performed in dance and song with current spokespersons Louis Koo and Jolin Tsai, incorporating the theme "Dance Move 2008," tributing the Beijing Olympics.
As for two other spokespeople Edison Chen and Nicholas Tse, whom where both affected by the "racy photos" scandal, the image of the former was tossed into the slumps, then also affecting Nicholas too. As for Show, due to his cute and healthy reputation and immense affection from the younger generation, Pepsi replaced Edison Chen with him. And as seen from that night, Show definitely had the most fans and they were definitely the most enthusiastic; as for "Hong Kong Heavenly King" Lee Jun-Kee, his hip hop performance was noteworthy, and the dancing and singing Louis Koo comparably was a little more stiff in the body movement.
Louis Koo Risks Exposing Himself After Ripping Pants
As for his stiff dancing, Louis admitted that he was a bit nervous, and during his performance he had torn his pants, so he was unable to complete the last portion where he had to use flowers given by his fans to cover the tear before walking towards the audience, to prevent from making an exhibition of himself. Regarding Edison's exclusion of being a spokesperson, Louis feels it's a pity as well. The "Louis Koo Look-a-Like" Huang Xiao Ming shared the stage with Louis two nights ago, they're appearance did in fact have its similarities, but Xiaoming was better at earning the hearts of fans, where he'd gesture a heart with his arms for the fans. With regards for being the first spokesperson for Pepsi from Mainland China, Xiao Ming was very proud, but he was unwilling to reveal how much he was paid because it's business confidentiality. He also disclosed that for that night's performance he had injured himself. The state of affairs in Korea bas become very intense, when Lee Jun-Ki was asked for his view? He said that it's a very hard question, and as a celebrity he just hopes that the atmosphere can ease down. He also complimented that Huang Xiaoming was very friendly, and how Show knows Japanese so they could communicate, and really wanted to become friends with the two of them.
Jolin Tsai's EMI Contract Almost Up
The rumored couple Jolin and Show two nights ago were not trying to be evasive at all. Jolin also said that she wasn't afraid that after working together again that their rumors will be spread all over once again, but rather that they could take care of each other. Her contract with EMI record company is almost up, but a decision has yet to be made for this situation. Show was asked if he was replacing Edison's place? Pepsi's China Market Assets and Entertainment Platform Vice Director Lee Su-Fang explained, "Actually, 2 years ago we've already invited him into the Pepsi family, he's not a replacement." Regarding how his popularity seems to surpass that of Nicholas Tse, Show expressed that he won't compete with others because his biggest enemy is himself. In speaking of the many handsome and beautiful spokespeople, Show laughed and said there is some pressure more or less, but he feels that the most important is to convey what he needs to, and not concerned with outer appearance. Then it was brought up about how last time in Shanghai Dee "Xiao S" Hsu had uncovered that there is already someone in Show's heart, Show immediately played dumb and said, "In my heart, there's only my mommy."
Source: Takung Pao
Translated by o_ost1nao_o
Spoiler:

【2008/04/03 大公報】小豬人氣勁成百事新星

黃曉明、李準基及羅志祥(小豬)三人,前晚在「百事家族亞洲博覽群星匯」中獲正式委任為百事新代言人,並獲授百事員工咭,之後他們聯同現任代言人古天樂和蔡依林(Jolin)表演勁歌熱舞,以配合「舞動2008」主題,唱好北京奧運。

至於其餘兩位代言人陳冠希及謝霆鋒,因受到「淫照」事件影響,前者形象更直插谷底,最後連累謝霆鋒齊齊被飛出局。盛傳小豬因為形象可愛又健康,深受年輕人追捧,所以百事以他取代陳冠希位置,而前晚所見,的確以小豬的歌迷為最多及反應最熱烈;至於「韓國天王」李準基大跳Hip Hop亦有板有眼,而載歌載舞的古仔相比之下其舞姿就顯得生硬。

古仔爆軚險出洋相

對於被指舞姿生硬,古仔承認自己有點緊張,並歸咎演出時褲子突然爆軚,以致未能完成最後部分,更要用歌迷送贈的鮮花遮住爆軚位置,才敢走向觀眾席,以免出洋相。對於陳冠希被飛出代言人行列,古仔也覺可惜。至於有「翻版古天樂」之稱的黃曉明,前晚與古仔同場,他們的外型確有幾分相似,但曉明較懂得討fans 歡心,甚至擺出可愛心形來冧fans。對於自己成為百事首位內地代言人,曉明表示十分自豪,但就不肯透露酬勞,因是商業秘密。他又自爆為了前晚的演出跳到周身傷痕。韓國與朝鮮現時局勢變得緊張,問李準基有何看法?他說這是十分困難的問題,作為藝人當然希望能緩和氣氛。他又盛讚黃曉明為人很親切,小豬則懂日文,大家可以溝通,最想跟兩人做朋友。

蔡依林將約滿EMI

緋聞情侶Jolin及小豬,前晚不避嫌地咬耳仔,Jolin更稱不擔心大家再合作會再傳緋聞,反而可以互相照顧。她快將約滿EMI唱片公司,但仍未決定去留問題。小豬被問到是否取代陳冠希的地位?百事中國市場資產及娛樂平台副總監利素芳即搶著為他解畫道:「其實兩年前我們已經預謀邀請他加入百事家族,他不是取代品。」對於被指人氣超越了謝霆鋒,小豬表示不會與其他人比較,因為最大的敵人是自己。至於今次眾多代言人有帥哥又有美女,小豬笑言多少都有壓力,但覺得最重要是做到要表達的事情,並不在乎外表。說到小S(徐熙娣)在上海演唱會中踢爆他心裡已有一個人,小豬即裝傻道:「我心裡只有媽咪。」
Thanks
stina
for ur news

Again the media alwas talk that Show is a replacement of Edison Chen, so sad

But
last time in Shanghai Dee "Xiao S" Hsu had uncovered that there is already someone in Show's heart
dont know who is standing in Show's heart

I'm so curious

luoi87

Fan





Number of posts

: 118


Age

: 31


Location

: Ho Chi Minh City, Viet Nam



there's anyone in xiao zhu's heart O.O ??
about the news... I'm terribly ungry....with the media...
LOL!! he looked soc ute in the pic!
thansk for translating xD
Wow no doubt he is the most popular that night. Such a charming and handsome guy.

Pipster

Freshie





Number of posts

: 59



" His biggest enemy is himself"..nice saying...(i heard it somewhere too

))..
Hhaha there is already 'someone' in his heart

...guess what guys!! its ME..LoL....just kidding....

Killer_smile

Super Fan





Number of posts

: 205



god i am so curious about his heart

so where did Nic go then?
híhíhí see my Show, oh sorry our Show is the most popular

most charming and everything is better, even fans i love Show fans

Louis Koo ripped his pants.. poor thing HAhahahha
do anyone have the video of that night?

engin

Fan





Number of posts

: 185



In last night he sees outstanding most and can show great ,befitting have reply that >>>>>>>>>

---
Permissions in this forum:
You
cannot
reply to topics in this forum