SFC Update
201

3-

14 SFC Members

who

would like to access the SFC section for translations,
Please send a message to >>Admin<<
(

I

nclude : Full Name, SFC ID, SFC Username, Email)
Thank you!

201

2-

13 SFC Members

The DVD and Story Book translations are available on request, please contact Stina for info. Thanks!
------------------------------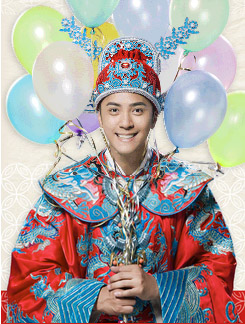 ------------------------------

------------------------------

1st Japanese Album
The SHOW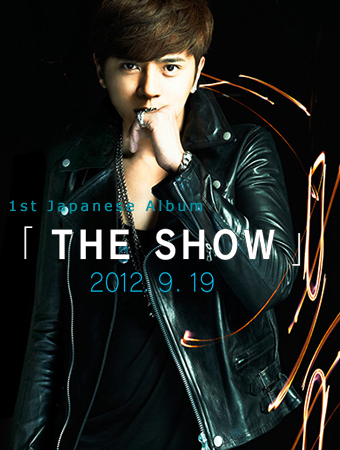 -------------------------------

Show being a manager for a day
*Please obtain proper permission from translator Zellylala before re-posting, thank you*
07/11/2010
Cause of the wedding again and again, Show Lo (小猪) Jolin Tsai hopes quickly have friends wedding, "I hope she get married!"
Show Lo specially flew to STAGE Singapore brand's flagship store for the opening ribbon cutting. The new store is located in shopping malls *Scape, because after the ribbon-cutting ceremony, Show Lo stayed in the shop for a day to "greet" customers, so the opening yesterday, attracted a large number of fans to come.
The new store covers an area of 650 square feet, Show Lo, and Singapore's Lee Teng STAGE with the introduction of the respondents said the new store are very satisfied, "I am a little jealous, this shop stores in Taiwan than I even bigger! I quite like it low-key style of luxury. "
Show Lo and Li Teng, said co-happy, praise each other in addition to very careful management, STAGE, the trend also very understanding, "I always take my business here to take care of full power to him, I will not give him the financial performance of the pressure, because he will own pressure. "side of Lee Teng is a smile:" poor performance, then I will go away! "
Jolin Tsai hopes to quickly get married
Jolin Tsai's sister recently got married, when the bridesmaid's Jolin expressed the hope that in five years, to get married off, Show Lo said: "happy home for them, I hope Jolin quickly get married." When asked what he would have delighted he said: "I hope within two years they'll get themselves married off!" he said after Lee Teng also pulled into the water, said: "Actually, I and Lee Teng are together for a long time!" serious replies only after that are the cause of his wedding on, and revealed that the Singapore concert part 2 have been identified, but the date for the time being not be revealed.
Source : ZaiBao
Translated by Zellylala @
[You must be registered and logged in to see this link.]
Spoiler:

【聯合早報】羅志祥來新當一天店長

事業上喜事連連,羅志祥(小豬)希望好友蔡依林也很快有喜事,"希望她趕快結婚!"

羅志祥昨天特地飛來新加坡為自創品牌STAGE在本地的旗艦店舉行開幕剪彩。新店位於新購物商場*Scape,因為羅志祥在剪彩後留下來當一天店長,"招呼"顧客,因此昨天開幕吸引了大批粉絲前來。

新店面佔地650平方尺,羅志祥和將STAGE引進新加坡的李騰一起受訪時表示對新店面非常滿意,"我有點妒嫉,這店比我台灣的店還大!我還蠻喜歡它低調奢華的風格。"

羅志祥透露和李騰兩年來合作愉快,贊對方除了很用心經營STAGE,也對潮流相當了解,"我都把這裡的生意全權交給他打理,業績方面我不會給他壓力,因為他自己會給自己壓力。"一旁的李騰則笑說:"業績不好的話我就會自動消失!"

希望蔡依林快點嫁

好友蔡依林的姐姐日前出嫁,當伴娘的Jolin表示希望在5年內把自己嫁掉,羅志祥說:"替她們家開心,我也希望Jolin快點結婚。"問到他什麼時候也會有喜事,他搞笑說:"我希望兩年內把自己嫁掉!"他過後還拉了李騰下水,說: "其實我和李騰在一起很久了!"回復正經後才說他的喜事都是在事業上,並透露新加坡演唱會part2已經確定,但日期暫時不能透露。

[You must be registered and logged in to see this link.]
__________________________________________
[You must be registered and logged in to see this image.]

Zellylala

Super Fan





Number of posts

: 217


Age

: 21


Location

: Singapore



hmm.. sorry. I don really understand the translation. =S

bendansia

Fan





Number of posts

: 148


Age

: 25


Location

: Malaysia



Congrats to Show for the new store..


miakaloveshow

Stage Hands





Number of posts

: 1555


Age

: 39



yay! there'll be part 2!!!!!

can't wait!

shiminio

Fan





Number of posts

: 98



YES ! A part 2 concert in Singapore ! <3
I'm soooo going !
I've been waiting for it like years !!

I also hope it's next year so it will be after my 'o's (:

annakebana

Fan Family Member





Number of posts

: 399


Age

: 24


Location

: Singapore




---
Permissions in this forum:
You
cannot
reply to topics in this forum