SFC Update
201

3-

14 SFC Members

who

would like to access the SFC section for translations,
Please send a message to >>Admin<<
(

I

nclude : Full Name, SFC ID, SFC Username, Email)
Thank you!

201

2-

13 SFC Members

The DVD and Story Book translations are available on request, please contact Stina for info. Thanks!
------------------------------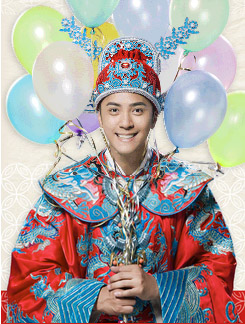 ------------------------------

------------------------------

1st Japanese Album
The SHOW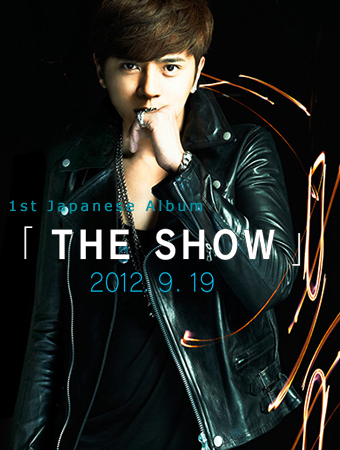 -------------------------------

Filming "Hot Shot", Show Lo Surprised to See "Dad"
03/31/2008
[You must be registered and logged in to see this image.]
Show "Xiao Zhu[Little Pig]" Lo's father Lo Chung Ching had passed away 2 years ago due to liver cancer. A few days ago, at the filming of GTV's idol drama "Hot Shot," Show suddenly yelled, "I see my dad!" The director and staff crew thought that all the filming had gotten to Show's head. But it turned out that Show had excitedly grabbed one of the actor's whose jersey had an embroidered name on it and said, "Look you guys, he and my father share the same first and last name."
That day, Show not only immediately took a picture with that basketball player, but also immediately posted it on his blog, and then left a message titled "An Unexpected Fortune" and said, "In the days of filming drama, this was my happiest day." And he also wrote about "In middle school, I was really fat. Always getting picked on by my classmates. One day I told my father that I wanted to lose weight. I wanted to become handsome and not get bullied by classmates. During that time, my father would accompany me in playing basketball to lose weight...Even until now I still cherish that happy memory with my father."
In "Hot Shot," there are many basketball playing sequences, so the TV crew had especially invited many high school basketball teams to collaborate and film. No one ever thought that only until the filming process was almost complete, that there would be such a surprise. Show expressed that this scene, he and that basketball player that shared the same name as his father were playing basketball together, it felt like he had gone back in time to when he was younger and playing basketball with his father. It had made him exceptionally happy, and even when he dunked, he felt that he was exceptionally charming/handsome.
Source: UDN
Translated by o_ost1nao_o
Spoiler:

【2008/03/31 聯合報】拍籃球火 小豬驚喜看到「爸」

【聯合報╱記者褚姵君/台北報導】 2008.03.31 05:02 am

[You must be registered and logged in to see this link.]

小豬羅志祥的父親羅忠慶兩年多前因為肝癌過世,小豬日前在八大偶像劇「籃球火」拍攝現場,卻突然大叫,「我看到我爸了!」現場導演與工作人員以為他趕戲趕到神智不清,結果只見小豬興奮地抓著劇中一位穿著繡有姓名球衣的臨演說:「你們看,他跟我爸同名同姓。」

當天小豬不但立刻跟那位球員合照,且立刻把這張照片貼上自己的部落格,他並留文說「意外的幸福」說,「這是我拍戲以來最快樂的一天。」他寫道,「…國中的時候我很胖,常被同學取笑,有天我跟爸爸說我想減肥,我想要變帥,不想再被同學欺負。爸爸那時每天都會陪著我一起打球減肥,我到現在還真的很懷念跟爸爸的那段歡樂時光。」

「籃球火」中打球的戲非常多,劇組為此特別邀來不少高中籃球校隊合作拍攝,想不到戲快殺青了,才發生這意外的驚喜。小豬表示,這場戲他跟與他爸爸同名同姓的球員一起打球,好像又回到小時候跟爸爸一起打球的光景,讓他特別開心,就連灌籃時,也感覺自己特別帥。
oohh.. when I read this news .. I feel so happy for xiao zhu ^^
he's adorable...
jia you man!!! your dad is always by your side ^^
when I read a news about that........extremely make I love him more and more more originally


---
Permissions in this forum:
You
cannot
reply to topics in this forum