SFC Update
201

3-

14 SFC Members

who

would like to access the SFC section for translations,
Please send a message to >>Admin<<
(

I

nclude : Full Name, SFC ID, SFC Username, Email)
Thank you!

201

2-

13 SFC Members

The DVD and Story Book translations are available on request, please contact Stina for info. Thanks!
------------------------------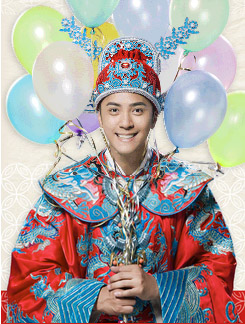 ------------------------------

------------------------------

1st Japanese Album
The SHOW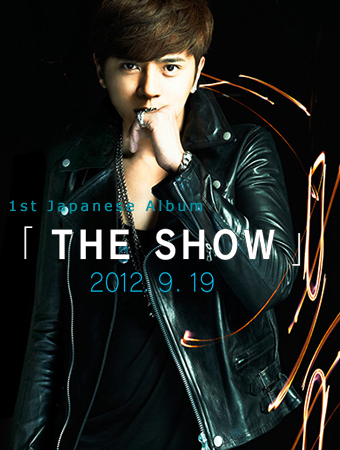 -------------------------------

Show Lo Popular In Japan ; Mom Moved To Tears
04/27/2010
Being only his second time to promote in Japan, Show "Xiao Zhu [Little Pig]" Lo's popularity has skyrocketed. When pretty store clerk girl called out his name, Lo Mama, who was traveling along, was moved to tears. Show could only then spend "300,000 to make his Mom smile instead.
And when he landed in Taoyuan (Taiwan) Airport at 7:30 P.M. on 04/25, he reported to the dance studio at 9 P.M. (His) Success isn't by chance.
The last time he went to Japan for work was for the "Hot Shot" DVD, and last weekend was for his final stop of his "Show On Stage" Tour. And because he will be starting his brand new tour this Saturday, in between the old and the new, Show described, "The Japanese concert was like an announcement to break up with an old girlfriend, but then calling the new girlfriend by the wrong name."
Show sang "Lion Heart" by SMAP. Though he knows Japanese, he couldn't memorize the lyrics, so he simply placed a lyrics on a music stand. But after the first line, he cut himself off, "Because I saw fans so close up, my mind was blank." However throughout the concert, he was joking around in Japanese, and upon seeing the choreographer, Namie Amuro's ex-husband, Sam said, "How are you so funny?" Lo Mama also said, "How come I never knew you spoke Japanese so well?"
When the mother and son were shopping, the staff had recognized him. Lo Mama was extremely moved, and tears welled up in her eyes. Show's method to deal with that was to spend money to have his mom have "smiles well up in her eyes." Also, though Japanese Pop Queen Koda Kumi had a performance in Fukuoka, but she still sent 2 floral bouquets to cheer him on. After the concert, they also talked on the phone.
[You must be registered and logged in to see this image.]
Source : UDN
Translated by o_ost1nao_o @ LOVE 4 SHOW ::
[You must be registered and logged in to see this link.]
Spoiler:

【2010/04/27 聯合報】羅志祥日本人氣旺 媽媽激動要落淚

[You must be registered and logged in to see this link.]

【聯合報╱記者袁世珮/台北報導】 2010.04.27 03:53 am

才第二次到日本宣傳,「小豬」羅志祥人氣看漲,正妹店員一喊他的名,同行的羅媽媽竟激動要落淚,小豬只好花30萬日幣讓媽媽眉開眼笑。

而小豬25日晚間7點半才抵桃園機場,9點就到練團室報到,成功不是偶然。

小豬上一次因公去日本,是為了「籃球火」的DVD,上周末則是「Show on Stage」巡迴最終場。因為本周六他要轉香港展開新的巡迴演唱會,這新舊交替之間,小豬形容:「日本場像是宣布與前女友分手,但又會叫錯新舊女友的名字。」

小豬演唱SMAP的「Lion Heart」,會日文的他卻是背不起歌詞,堂而皇之將詞寫在譜架上,結果他唱第一句就自行喊卡,「因為看到歌迷靠得這麼近,我腦中一片空白。」不過他全場一直用中、日文搞笑,下台後,見到舞蹈老師、安室奈美惠的前夫Sam,對方說:「你怎麼那麼好笑?」羅媽媽也說:「我怎麼不知道你日文那麼好?」

母子逛街去,有店員認出小豬來,羅媽媽大感動,就要眼眶含淚了,小豬的解決方法竟然是花錢讓媽媽「眼睛含笑」。另外,日本天后倖田來未人在福岡演出,不忘送兩盆花來加油,會後兩人還通了電話
__________________________________________
[You must be registered and logged in to see this image.]
Show was really invade Asia..S storm has arrived he was so popular now in japan..and mama lo was really happy for her...we are so proud of you Show..love love u...

miakaloveshow

Stage Hands





Number of posts

: 1555


Age

: 39



wow he become more famous over there, he can't go shopping in Japan without being recogize anymore

Luo mama must be so happy and proud of him


michelle87

Fan





Number of posts

: 133


Age

: 31


Location

: Indonesia and sydney



very happy for him.. who wouldnt recognize him? haha! he deserves it after al the hard work.. so good he brings his mum together.. luo mama muz be crying happy tears.. she dunno he can speaks japanese? i wanna hear too.. live though.. haha!

Love Show Luo

Fan





Number of posts

: 162


Age

: 29


Location

: Malaysia



he is becoming international.. next stop i want to hear him dominate north america especially canada =)

vli24

Fan





Number of posts

: 104


Age

: 26


Location

: Vancouver, Canada



<3 He is really popular! I would like to hear him speak Japanese! >.<''

aaplebbear

Fan Club Officer





Number of posts

: 507


Age

: 20


Location

: Singapore



Aww, Koda Kumi is so sweet

Love it when they sang 'Twinkle' together (:

annakebana

Fan Family Member





Number of posts

: 399


Age

: 24


Location

: Singapore



Luo mama doesn't know her own son can speak Japanese?? Wow.

Show is sooooo talented!!

truth_angel

Freshie





Number of posts

: 42


Location

: Australia




---
Permissions in this forum:
You
cannot
reply to topics in this forum