SFC Update
201

3-

14 SFC Members

who

would like to access the SFC section for translations,
Please send a message to >>Admin<<
(

I

nclude : Full Name, SFC ID, SFC Username, Email)
Thank you!

201

2-

13 SFC Members

The DVD and Story Book translations are available on request, please contact Stina for info. Thanks!
------------------------------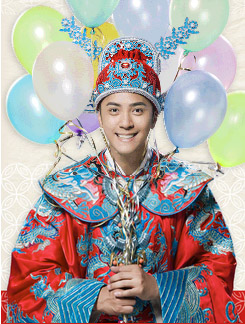 ------------------------------

------------------------------

1st Japanese Album
The SHOW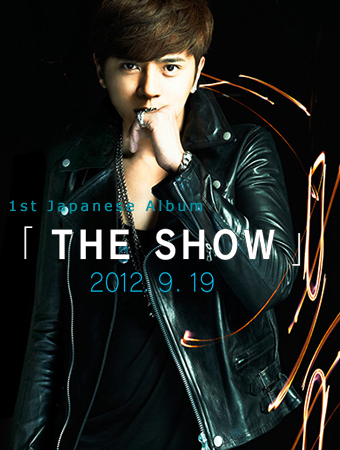 -------------------------------

Funny Duo, Show and Jolin Come Together, Dreams of Being in A Cabaret Show
03/18/2008
[You must be registered and logged in to see this image.]
[You must be registered and logged in to see this image.]
Show "Xiao Zhu[Little Pig]" Lo suddenly had an idea, hoping that he and his good friend Jolin Tsai would be able to come together for a performance of the "Lo Tsai Cabaret Show." Show also requested that Jolin put lots of effort into shaking her butt, to earn "Hong Bao[red envelope]" money. The silliness and humor [of Show] had made Jolin laugh until she cried.
Tacit Understanding, Both Wear White Outfits
A few days ago these two were invited to Shanghai for a performance, and they were assigned to the same lounge room. The waiting time to go on stage was a drag, but Show brought out his humorous spirit and teased Jolin until she was laughing uncontrollably, where many times she couldn't help but say to Show, "I feel like smacking you!"
Speaking of which, the two have a very good tacit understanding. Without even planning it beforehand, they bouth had both chosen a silver-white outfit for their appearances, like a couple. Even Show's manager Xiao Shuang said, "It's really too coincidental. They've already worn matching outfits many times. But we always have the dresser choose the clothes, so they really never told each other about their outfits beforehand."
To make it less of a drag, Show was in the lounge, grabbing Jolin to dance with him, Jolin laughed embarrassingly, "Why do we have to dance?" Little did she know that Show would say, "If we collaborated on a cabaret show, we'd make lots of money!"
Pictures Together, Blog Entertainment
Show had posted the pictures of him and Jolin on his blog, with self-scripted scenes, "We have to practice intently. Stop laughing~or else the customers won't give us red envelope money!"
The funny this is, Show had used his and Jolin's last names to continue his humor, where their "Lo Tsai Cabaret" is locaed at "
Lo
Bo Shi
Tsai
Pu Lu 110 Hao" [Carrot City Vegetable Bed Road Number 110], Lo Bo [Carrot] and Tsai Tou [Daikon] are from the same family, it's like a closeness on top of the closeness!
Right now, Show is quickly wrapping up the filming of "Hot Shot." Jolin is planning to hold a concert in Beijing in April, but Show is going to be filming, so is unfortunately unable to be her guest.
Source: Liberty Times
Translated by o_ost1nao_o
Spoiler:

【2008/03/18 自由時報】搞笑雙人組 小豬Jolin合體撈 發夢上演歌廳秀

[ ■Jolin(右)在後台被小豬逗得猛笑,作勢要踹他。(天熹提供)]

[ ■小豬(左)趁著等待表演的空檔,拉著Jolin跳舞搞笑。(天熹提供)]

記者陳慧玲/台北報導

「小豬」羅志祥突發奇想,希望能和好友「Jolin」蔡依林合體表演「羅蔡歌廳秀」,小豬還要求Jolin一定要賣力扭屁股,大賺紅包錢,無厘頭的搞笑作風讓Jolin笑到流淚。

有默契都穿銀白裝

前幾天兩人受邀到上海參加商演,被分到同1間休息室,等待上台表演的過程總是很悶,但小豬發揮開心果精神,把Jolin逗得猛笑,好幾次忍不住對小豬說:「好想揍你!」

說來很巧,兩人真的很有默契,事前完全沒套招,沒想到竟然都選穿銀白色亮面表演服裝,好像情侶裝,連小豬經紀人小霜都說:「真的太巧,已經撞衫好幾次了,但我們都是請造型師安排,事前真的不知道對方穿什麼衣服。」

為了解悶,小豬在休息室拉Jolin起身跳舞,Jolin還尷尬猛笑:「為什麼要跳舞?」沒想到小豬說:「如果我們兩個合開歌舞秀,一定會大賺!」

合照貼部落格耍寶

小豬將他和Jolin的合照貼上他的部落格,還編寫劇本:「我們要認真練習,不要再笑了,不然客人不會給我們紅包的。用力扭屁股才可以討好客人的心,這樣我們才能多賺點紅包錢!」

有趣的是,小豬利用他和Jolin的姓氏繼續搞笑,指稱兩人的「羅蔡歌廳」地點在「羅蔔市蔡圃路110號」,蘿蔔、菜頭本一家,也算親上加親啦!

目前小豬仍忙著趕拍「籃球火」,至於Jolin則將在4月初前往北京開唱,小豬因趕戲無法當Jolin嘉賓,有點遺憾。

[You must be registered and logged in to see this link.]
Show and Jolin are very funny,especially Show that he wanted Jolin to shaking her butt to earn Hong Bao.He always says that he want money,what you have now,is it not enough? hahaha



Similar topics
---
Permissions in this forum:
You
cannot
reply to topics in this forum