SFC Update
201

3-

14 SFC Members

who

would like to access the SFC section for translations,
Please send a message to >>Admin<<
(

I

nclude : Full Name, SFC ID, SFC Username, Email)
Thank you!

201

2-

13 SFC Members

The DVD and Story Book translations are available on request, please contact Stina for info. Thanks!
------------------------------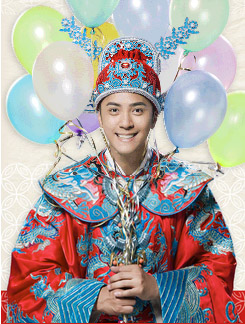 ------------------------------

------------------------------

1st Japanese Album
The SHOW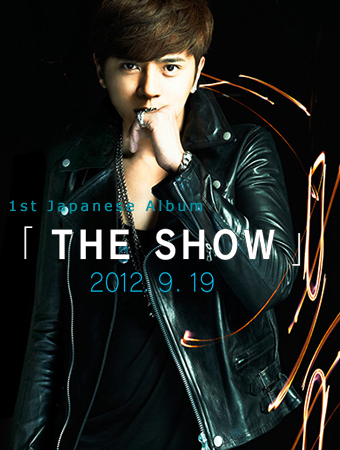 -------------------------------

Xiao S Teases Show Lo, Jolin Tsai & Landy Wen - Battle of Hotness and Sexiness
03/16/2008
[You must be registered and logged in to see this link.]
[You must be registered and logged in to see this link.]
[You must be registered and logged in to see this link.]
[You must be registered and logged in to see this link.]
[You must be registered and logged in to see this link.]
March 15th's 2008 Shanghai's A Grateful Heart Big Cultural Show had gathered some of today's most popular entertainers, and became a combination of both dance/song culture and variety show interview performance. That night, Dee "Xiao S" Hsu and Kang Yong Tsai, with there massive crowd support in Mainland China, held their first variety Live Show, in the style of "Kang Xi Lai Le [Here Comes Kang Xi]," in Mainland China. The event popularity was explosive, with great feedback, and continuous laughter. Pop king and queens also performed with all their might, showing their support for immense performance. Jolin Tsai, Show "Xiao Zhu[Little Pig] Lo, Cuteness Icon Rainie Yang, Landy Wen, and others took turns taking the stage, making the whole night exciting and eventful.
Even before Kang Xi's Live Show "Shanghai's A Grateful Heart Concert" had made it is way to the Mainland, there was already much commotion about it. That night, the most anticipated part was none other than Tsai Kang Yong and Xiao S's joint hosting; their first time hosting together in Mainland China and bringing their "Kang Xi Lai Le" hosting style entertaining the event, triggering uncontrollable laughter from the audience. Xiao S did nto change her mischievous humor and biting questions. She competed with the guests, occasionally competing in sexiness with Jolin Tsai, in dance with Landy Wen, and in cuteness with Rainie Yang. Already a mother of 2, Sexy Mom Xiao S was not at all subordinate to these pop queens. Then spontaneously she'd ask 'hot' questions, which made the guests regret that they had agreed to being interviewed by them. Aside from the excitement, Xiao S had not planned to sing, but under the urging of the audience, she sang a little bit of "Lian Ai Da Ren[Love Expert]" with Show Lo, which also made everyone sing along in unison. The were immensely popular, but neither Xiao S or Tsai Kang Yong had ever thought it so, they expressed their excitement, and said that they'd return to have more fun with everyone.
Many of Taiwanese popular Pop Queens and Pop King had also made their appearances, sharing the stage and performing in the excitement filled atmosphere. Show Lo, Jolin Tsai, Landy Wen, the three "Dance Masters," were at "Grateful Heart" Shanghai Concert fiercely dancing away. Jolin performed her top hits "Te Wu J - Agent J," "Ai Wu She - Bravo Lover," and "Ri Bu Luo - Sun Will Never Set," giving the audience a taste of the pop queen's abilities. Landy Wen's electric hips in addition to vibrant music, made the entire audience go up in a frenzy for a moment. And Show Lo, with his skyrocketing popularity, whether it was his interaction with the hosts, or his own intense execution of his dance performance, both made the audience scream constinuously. Of course the climax was when he finally shared the stage with Xiao S in Mainland China and sang the classic love duet "Lian Ai Da Ren [Love Expert]," which made the audience of 80,000 people sing in unison. Cuteness Icon, Rainie Yang also stepped onto the stage with much pressure, with regards to this, she expressed that she didn't want escape in cowardice, and hopes tho start anew with everyone, and do her job well to have everyone see that she has changed. That night, Rainie's performance was full of energy, whether it was her music or her dancing, neither was subordinate to the dance masters, Show Lo and Jolin Tsai.
Source: Teng Shun QQ
Translated by o_ost1nao_o
Spoiler:

【2008/03/16騰訊】組圖:小S挑逗羅志祥蔡依林溫嵐熱辣性感比拼

組圖:小S挑逗羅志祥蔡依林溫嵐熱辣性感比拼

[You must be registered and logged in to see this link.]

騰訊音樂訊: 3月15日的"2008愛情公寓感恩的心上海演唱會"集結了眾多時下當紅藝人,堪稱一台融匯歌舞綜藝訪談表演的綜藝盛宴。當晚,在內地擁有眾多簇擁的小S 和蔡康永拉開其在內地的首場綜藝LIVE SHOW,破天荒以"康熙來了"的形式在內地進行表演,現場人氣爆棚大受好評笑聲不斷。而天王天后們也賣力演出,力挺這場火爆十足的演出,蔡依林(Q 吧)、小豬羅志祥、可愛教主楊丞琳、溫嵐等輪番上陣,讓整個夜晚high到爆。

"感恩的心上海演唱會"的康熙LIVE SHOW,還未在內地現身便已經引起了巨大的轟動效應。當晚最收關注的無非是蔡康永和小S徐熙娣的聯手主持,首度在內地攜手的兩人仍然延續了"康熙來了" 的主持風格在現場大耍活寶,讓觀眾是笑到不行。小s也不改調皮幽默和辛辣的訪問,大勢與來賓比拼,不時與蔡依林比性感,與溫嵐比熱舞,與楊丞琳比可愛,已經是兩個小孩的辣媽小s完全不輸給這些專業級別的天后們,時不時的麻辣訪問也讓來賓們有點後悔接受他們的訪問,興奮之餘本來沒有打算唱歌的小s在眾人的支持下,與小豬羅志祥清唱了一段《戀愛達人》,頓時讓現場陷入一片大合唱的熱浪中,人氣果然了得,這也讓小s和蔡康永沒有想到,大呼過癮後表示還會再來和大家玩哦。

而眾多台灣人氣歌王、歌后也將穿插走場,同台獻藝讓現場氣氛high到爆。羅志祥、蔡依林、溫嵐三大"舞林高手"在 "感恩的心"上海演唱會上熱力火拼,蔡依林帶來了拿手的《愛情任務》《愛無赦》《日不落》讓觀眾現場提前領略天后live功力,溫嵐的電臀配合上勁爆的音樂,讓觀眾頓時high起來,而人氣直線上升的小豬羅志祥,不管是與主持人互動,還是賣力的舞蹈都是讓現場連連叫好,當然最高潮還是他終於在內地舞台上與小s一起演唱那首經典對唱情歌《戀愛達人》,讓整個八萬人現場大合唱。可愛教主楊丞琳這次更是盯著壓力上陣,對此她也表示自己不想做逃避的懦夫,並希望重新面對大家,把工作做好,慢慢讓大家看到自己的改變,當晚的演出楊丞琳十分賣力,不管是音樂還是舞蹈都是非常亮眼,一點不輸給羅志祥、蔡依林等舞林高手們。
whenever he does that stance pose...omg =P

thanks for the update! =)

..|dreeam|..

Super Fan





Number of posts

: 231


Location

: Toronto, Canada



OMG!!!!!!!!!!!!!!!!!!!!!! O.O xiao zhu kissed xiao S O.O
Did they really kiss?
he's so shuai

chinesegiirl93

Staff Security





Number of posts

: 738



nope they didnt really kiss.. ha..

thr3e

Freshie





Number of posts

: 46


Age

: 27


Location

: Singapore




..|dreeam|..

Super Fan





Number of posts

: 231


Location

: Toronto, Canada




---
Permissions in this forum:
You
cannot
reply to topics in this forum