SFC Update
201

3-

14 SFC Members

who

would like to access the SFC section for translations,
Please send a message to >>Admin<<
(

I

nclude : Full Name, SFC ID, SFC Username, Email)
Thank you!

201

2-

13 SFC Members

The DVD and Story Book translations are available on request, please contact Stina for info. Thanks!
------------------------------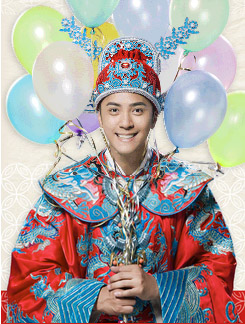 ------------------------------

------------------------------

1st Japanese Album
The SHOW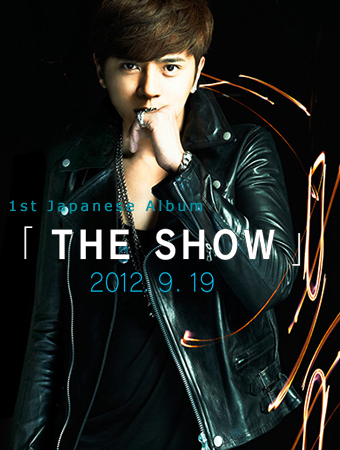 -------------------------------

Vivian Hsu, Rainie Yang, Cyndi Wang, Kuo Shu Yao, Wong Jing Lun, even Show Luo, and also years ago Yuki Hsu, what do they all have in common? But to face the reality of age, how long can cuteness last? Record promotion veteran says: "Cuteness, the most can run for 5 years."

Vivian's cuteness, was once teenage boys dream person; Rainie was called "Guru of Cuteness", as for Cyndi's current album it's also playing "added sweetness, and increased sexiness"; Yao Yao is so kawaii that it has melted the hearts of so many home boys, as for guys; Wong Jing Lun dressed up as Detective Conan singing out "My Mother", and there's also Show Luo with cool handsomeness "cool guy", "dance king" as well, once in a while "chance chance" this type of playing cuteness song.

Rainie and Wong Jing Lun's management company said, actually from the looks, personality, speech, determines which is the most convincing, so Wong Jing Lun was set up as "poor no one loves" that type of "cuteness", is forever a girls best opposite sex friend, he can't eat the depressed love prince market, but he can rely on affinity to conquer the world.

Because cute singers have to "grow up" risks are huge, most have to "freeze growing", younger image, lower the age of songs, actions continue to be kawaii, but even with ignoring the actual increase of age, continuing to be cute, it will be forcing. Getting close to 35 Vivian Hsu, has insisted the cuteness for many years, has gradually transformed into an elegant mature lady.

Fully 25 years old Rainie Yang, in her last album "Declaration of Matureness" started to change image, invited Qing Feng to right "Take me away", strengthening ballads, lyrical rock music and other music, but at the same time still kept some cuteness, the management company's decision: "It's like LV will look for Takashi Muradami to design the cherry purse, but the original selling point won't be gone." The slowly growing up Rainie, new album's main song "Fighting Young" is still cute, but different from "Anywhere Door's" cuteness, also there have been no playing of the "squirrel faced" since the 2 albums.

Cyndi Wang is also with the similar consideration, since the uniformed girl to a light tutu, showing a bit of the shoulders, the first main songs were from the original school girl upgrading to flight attendant, adding the sexiness points, but at the same not wanting to give up the cuteness market, then the next "Happy Loving", is once again a fully cute type of song, image and dance routine.

The time to transform is hard to grasp, the change of image is also a difficult to overcome, most will agree, since Mavis Fan's "Little Witch" transformation to today's personality singer, is actually a successful example, but as for Tarcy Su's most successful image playful "lemon tree", "ducky", and "silly", then transition to acting, Yuki Hsu was once cute and became the all children's idol, but now is in the local news. Some promotions mentioned the cute "Big Kill" by Yao Yao: "Her innocent cuteness, but to think, once in the clothes, has the road become smaller?"

No matter what, in this time of low economy, "cute" is the most unbeatable, it has the abilities to open depressness, Japan actually has a "Kawaii Economics", from Hello Kitty to modern music. A veteran manager says, no matter if it's a "cute" or not singer; artists' life is based on the "product capability", including if the song and the singer have strength, "Today you sell cuteness, if you don't improve, if you sell cuteness and you don't increase, once you're at an age, and continue to play cute, this will only make consumers think you're selling an old trick."

Source: UDN
Translated by: Cmiley
So... even though it's translated a little odd, the message is pretty clear. Personally, obviously, I disagree with this, lol. Maybe I'm biased, but I think Show is pretty much talent incarnate, in pretty much every single area, and doesn't have to rely on any sort of image in order to "gain popularity" or whatever it is they think having a gimmick will do.
nod nod ... cutness can normaly just stay for a while
then only talent counts ....
but i think we dont have to worry about xiao zhu ... he is defenitly talented
and that we feel he is cute again and again ... maybe our love blinded eyes hihihiihi
jess thanks for posting

freya1507

S.F.C. Family





Number of posts

: 3485


Location

: German / in Austria



Freya jie.. you know how I fell to Show claws

cuteness is one of them.. but behind that cuteness and his talents.. to top it all he's the guy who has a big heart for his fans..
for me..this is the reason why Show
stays
in the industry more longer than any of his colleagues


czeherazade

S.F.C. Family





Number of posts

: 506


Location

: Philippines



i totally agree with czeherazade, show is extremely talented, he always know when to act cute, manly, sexy, etc. its amazing how he does it.

hitsugayali

Fan





Number of posts

: 189


Age

: 23


Location

: New York



LoL .. this article.. is SO WEIRD.
why can't I make sense of any of it? LOL.. is it just me, or is is translated funky? no offense to the translator... maybe I'm just retarded...

I had to read the mandarin version to get it.. LoL

This article is just weird in general, even in chinese.

but the one line about Show

還有羅志祥在酷帥的「潮男」、「舞王」之外,偶爾也有「嗆司嗆司」這種裝可愛的歌。
"..And Show Lo, besides being a cool "Trendy Man" and "Dance King," he'd occasionally do songs like "Chance Chance" to play cute."

The article is wrongggg..LoL..

He's not PLAY ACTING THE CUTE! He's just NATURALLY CUTE! And he can be cute for as long as he wants! In the next ### of years.. Show can still be cute if he wanted to! x)
__________________________________________
[You must be registered and logged in to see this image.]
Thanks for correcting istina Show was really too cute.i think that was his trademark everything he does makes him so cute plus the handsome face..and he look so young (baby face)

miakaloveshow

Stage Hands





Number of posts

: 1555


Age

: 39



i like it when it was said that "Show Luo with cool handsomness"..ahahaha
it definitely suite him..!!!.. Love it..!!


---
Permissions in this forum:
You
cannot
reply to topics in this forum