SFC Update
201

3-

14 SFC Members

who

would like to access the SFC section for translations,
Please send a message to >>Admin<<
(

I

nclude : Full Name, SFC ID, SFC Username, Email)
Thank you!

201

2-

13 SFC Members

The DVD and Story Book translations are available on request, please contact Stina for info. Thanks!
------------------------------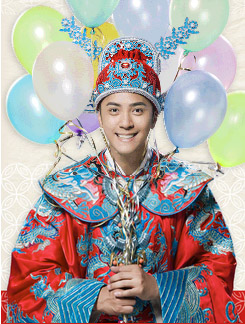 ------------------------------

------------------------------

1st Japanese Album
The SHOW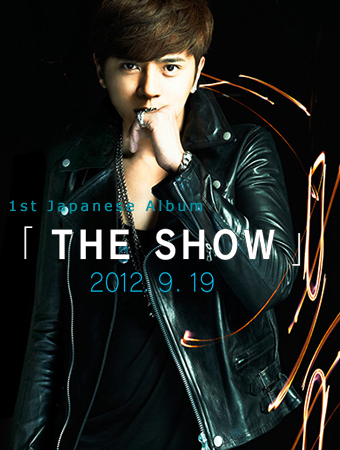 -------------------------------

Show Lo Is Rejoice's First Male Spokesperson
03/14/2008
Last week Jia Cheng was filled with a romantic atmosphere. Rejoice's first celebrity spokesperson, Show "Xiao Zhu[Little Pig] Lo" made his first appearance as the brand's ambassador, and personally arrived at the Le Gou Chao Shi to give Shanghai consumers a surprise. At the event, Show seemed very excited, not only did he happily play with his fans, he also shared the stage with a female drummer in a drumming competition. During the interaction, Show shared his experience with this brand, and very openly shared his standards for his ideal girl. It just happens that the outgoing, happy-go-lucky, energetically filled Show Lo, likes girls with 2 special traits. She has to have an oriental girl's natural beauty and elegance, and secondly she has to like animals. When Rejoice presented Show with a unique gift---"Yi Chu, Shun Jian Xin Dong [Moved at First Touch]" recording, the usually cool, high fashioned Show Lo exclaimed with surprise. It was the newest touch-screen digital photo frame, where they had very thoughtfully recorded Show's Rejoice commercial filmed in Bangkok, photos and photos of "Moving Moments."
Source: Sichuan News
Translated by o_ost1nao_o
Spoiler:

【2008/03/14 成都商報】羅志祥成為飄柔首位男性代言人

四川新聞網-成都商報訊

  上周早春的申城,盈滿浪漫氣息。飄柔首位明星代言人"小豬"羅志祥,首次以品牌大使身份亮相,親臨樂購超市,為上海消費者送上一份別樣的驚喜。活動現場上,小豬顯得十分興奮,不但興致勃勃地和歌迷大玩遊戲,還與少女鼓手同台擂鼓,進行技藝大PK。互動過程中,小豬分享了自己的品牌的體驗,也大方地談起自己心目中完美女生的標準。原來活潑開朗充滿動感的他,喜歡的女生必須具有兩個特點,一是具有東方女性自然柔美的氣質,二是要愛小動物。而當飄柔為"小豬"送上別出心裁的禮物———"一觸,瞬間心動"電子影集,讓一向站在酷炫時尚尖端的"小豬"也大呼驚喜,這是最新款的觸摸屏電子相框,貼心地記錄了小豬在曼榖為飄柔拍片時的一個個動人瞬間。

  (鄒晶)

[You must be registered and logged in to see this link.]
wao.. he want really a complete girl... O.O
anyway.. I like so much the animals soo.. X°°D

---
Permissions in this forum:
You
cannot
reply to topics in this forum