SFC Update
201

3-

14 SFC Members

who

would like to access the SFC section for translations,
Please send a message to >>Admin<<
(

I

nclude : Full Name, SFC ID, SFC Username, Email)
Thank you!

201

2-

13 SFC Members

The DVD and Story Book translations are available on request, please contact Stina for info. Thanks!
------------------------------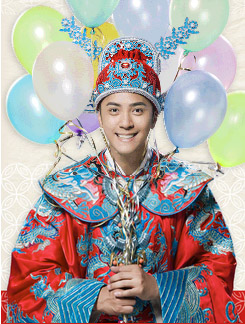 ------------------------------

------------------------------

1st Japanese Album
The SHOW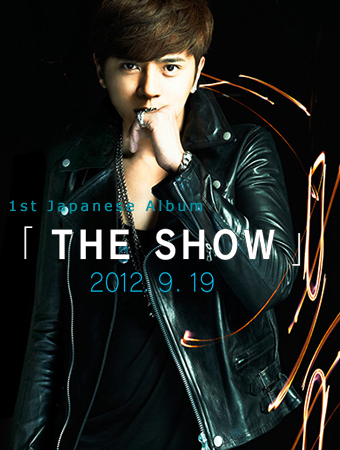 -------------------------------

"Rashomon" is the Show Luo 7th album, the original album and the company name in the discussion process, the first title song "Love's home show" and "Rashomon" to face a two elections, and ultimately the "Rashomon" outlet of the The reason is very simple, because he did not want the audience to see the album title alone, it easily for this new album's music production materials to a conclusion that his current efforts in the music style has done a lot of new attempts, like to open several Tao of different music, the door to the original music in the world of Show Luo are so many possibilities to explore, whether a combination of electronic and pop rock POP & Big Beat's first flagship "home show of love", idol drama "Shanghai School Sweethearts "Opening theme" love crazy head "of the Rock Band Sound, <Why should together" of the Jazz jazz atmosphere, "Gao Ding" slightly 80's Disco & House, combines the R & B, HIP-HOP, BreakBeat's "Rashomon", Slow Rock lyric rock "used to like", are different from the past singing Show Luo!

Show Luo hope that fans and listeners can also be synchronized in each song, he felt the change, just like opening a fan of music Rashomon, unexpected Show Luo are you waiting to be heard!

Show Luo at the front stage of the new album, always felt that pressure, in addition to the record market in recent years, Taiwan's environment has become increasingly depressed, physical album sales declining, recording more and more difficult to sell to singers feel insecure, and has self-demanding of him, every time a piece before they are racking their brains, hoping to bring the fans not the same as visual and hearing something new! However, this time in the gold medal record companies, as well as high winds combined brokerage firm heaven and earth the strong support, Show Luo, once again proved he is definitely an independent Chinese-language pop music show! Through the latest title song "Love home show" music video, he made to bring the fans following the chair dance, Jagged stomping dance, feet and motions, after yet another amazing body movements, self-confidence sway and the New York dance teacher Luam co-operation "sunglasses Dance" and act to Jinxian star attractions!

Zhi-Xiang Luo introduced in consecutive years lyrical title song "I can not sing" and "funny" and so boarded there KKBOX such as KTV list of on-demand music platform champion, usually most of the screen before the pistachios play the role of he sang into a lyrical song is exactly like another person, a very resonance can cause the audience, as well as my colleagues sing so with a smile Show Luo Roche "closed-door Love Song" which may only call it a day after returning home to lock the door, he will relax to show the dark side of their own vulnerability, but this about face-saving of the Leo personality, but also won him many outsiders are not good at showing emotions and feelings in front of male listeners agree KTV Every time I go to see Many male point of singing his songs or the Internet to see the lyrics of male netizens expressed his empathy, made him feel Beishou encouraged.

Autograph occurs because the usual, mostly female fans, he actually cares very much male fans his performance evaluation, private, and often gather together his best buddies Party Boyz Show Luo, normal, and his closest partners, mostly boys, So he was sworn they often vent their emotions are the best audience to share a secret, even if the work no matter how busy, he still found time, we gather here, and now faced friends in the media asked him if the "work will not be tired so busy?" "Will a single lonely?" He always smiled and replied: "used to like!" There are many things in life will gradually change over time, people's mentality and the idea is the same time also gradually getting into a long-accepted Even with him many years of brokers are also right out of film all over the place every time he signed acts will be workaholics, but unfortunately, saying: "used to like!"

Original Source: Gold Typhoon
Taken from: stars.udn.com

calvinida175

Freshie





Number of posts

: 35


Age

: 23


Location

: LB, Philippines



hihi. show's really improving !
and whoa!~ his album is selling very well.
[You must be registered and logged in to see this image.]
wer'e always here for you show !
he getting used to it hahaha...he always new idea when ever he release an album that why us fans never buy pirated..when its comes to show its always original love all his albums..


miakaloveshow

Stage Hands





Number of posts

: 1555


Age

: 39



keep on going show! we will always support you no matter what!

munirah

Super Fan





Number of posts

: 211


Age

: 25


Location

: Singapore





Similar topics
---
Permissions in this forum:
You
cannot
reply to topics in this forum