SFC Update
201

3-

14 SFC Members

who

would like to access the SFC section for translations,
Please send a message to >>Admin<<
(

I

nclude : Full Name, SFC ID, SFC Username, Email)
Thank you!

201

2-

13 SFC Members

The DVD and Story Book translations are available on request, please contact Stina for info. Thanks!
------------------------------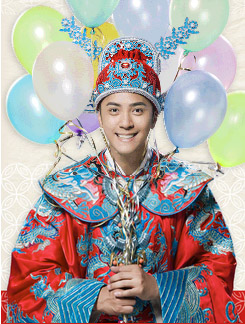 ------------------------------

------------------------------

1st Japanese Album
The SHOW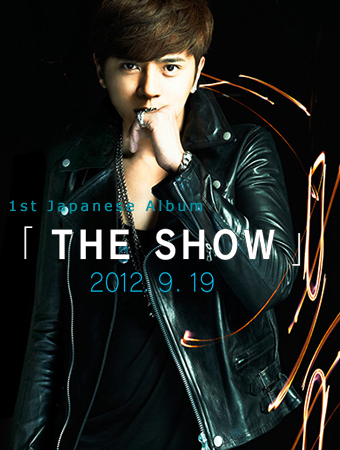 -------------------------------

In Two Years, Upgrades to Pepsi Superstar, Show Lo Is Happy
[They did a pun in the title, because it actually says "Show Lo COLA" because "cola" in chinese is "Ke Le" which also means "is happy"]
03/14/2008
[You must be registered and logged in to see this image.]
[In a short 2 years, Show's value multiplies, Upgraded to join the Pepsi Superstars]
In a short 2 years, Show Lo "Xiao Zhu [Little Pig]" Lo's value multiplied. Beginning as the spokesperson for a Pepsi product soy milk, and then upgraded to being a Pepsi Superstar, with an endorsement value of $3 Million RMB (~$13 Million NTD) as Hong Kong and China's spokesperson, along with good friend Jolin Tsai, Louis Koo, and other superstars.
Two years ago, Show had expressed his happiness to Barbie "Da S" Hsu about his joining the Pepsi family. Barbie was very happy for him. Show then added that he was the Pepsi soy milk spokesperson, which made Barbie a little stunted for a second, not knowing what to say, but then immediately encouraged him saying, "Oh.. that's not bad!" Remembering that moment, Show jokes about how he finally joined the Pepsi Superstars, as he had wished.
Source: China Times
Translated by o_ost1nao_o
Spoiler:

2008/03/14 中國時報】 兩年升等百事巨星 小豬可樂了

 ▲羅志祥短短2年,身價翻倍,晉升為百事巨星行列。

 羅志祥(小豬)短短2年內身價翻漲,從代言百事旗下豆奶代言人,升等為百事巨星,以300萬人民幣(約1200萬台幣)代價成香港及大陸地區代言人,與好友蔡依林、古天樂等同列巨星行列。

 2年前,小豬向大S透露加入百事家族的喜悅,大S為他開心,結果小豬補了一句是百事豆奶代言人,讓大S當場愣住,不知該如何接話,隨後才鼓勵說:「喔…那很不錯!」回想這一段過去,小豬笑稱終於如願成百事巨星。

[You must be registered and logged in to see this link.]
Started from being soy milk spokesperson wasn't bad because it was still in Pepsi family.
I'm so happy with him!

ahaha-!!!!! he's beacoming so famous,and I'm really proud and happy for him!
finally he made it to his dream>>!!!YESS!! GO GO SHOW>>We all know that all ur dreams will come true!!

Killer_smile

Super Fan





Number of posts

: 205



whoooooooot! Go Show! ;DDD you'll get more famous than ever ;DDDD hahhas


Gibberish.

Freshie





Number of posts

: 51


Age

: 23


Location

: Singapore!




chinesegiirl93

Staff Security





Number of posts

: 738




---
Permissions in this forum:
You
cannot
reply to topics in this forum